Kamakura Cultural Explorations: Discover Ancient Japan in a Tokyo Day Trip
The ancient capital of Japan, Kamakura is a stunning seaside town and popular tourist destination. With a long and fascinating history, Kamakura is a cultural haven packed with temples, shrines and museums.
Major tourist attractions include Kotoku-in, with its gigantic bronze Buddha statue, and Tsurugaoka, an important shrine to Shinto and home to many famous festivals. It's also worth taking the side streets and back alleyways to create your own experience around Kamakura.
The following itinerary is designed as a slightly unique way of visiting Kamakura as a day trip from Tokyo as it gets slightly off the standard route and introduces the beautiful seaside areas that are often missed. We will give a few options, depending on your preferences and interests.
Departure from Tokyo in the morning
Kamakura can be reached in under an hour from Tokyo with connecting routes from Tokyo Station (Yokosuka Line) or Shinjuku Station (Shonan Shinjuku Line), both direct routes so there is no need to worry about transfers. The route is typically slightly faster from Tokyo Station.
For this itinerary, we will assume you are using public transportation from Tokyo so we will keep it to trains and walking routes only.
Getting around Kamakura Station: Komachi Street and Tsurugaoka Hachiman-gu
Arriving at Kamakura Station, you will immediately see that this is a busy station with plenty of buses, taxis, and people meeting in front of the station. If you need to, stop by the tourist information center, just to the left side after exiting the station. Otherwise, feel free to start walking towards the left until you see the large red torii gate welcoming you to Komachi Street.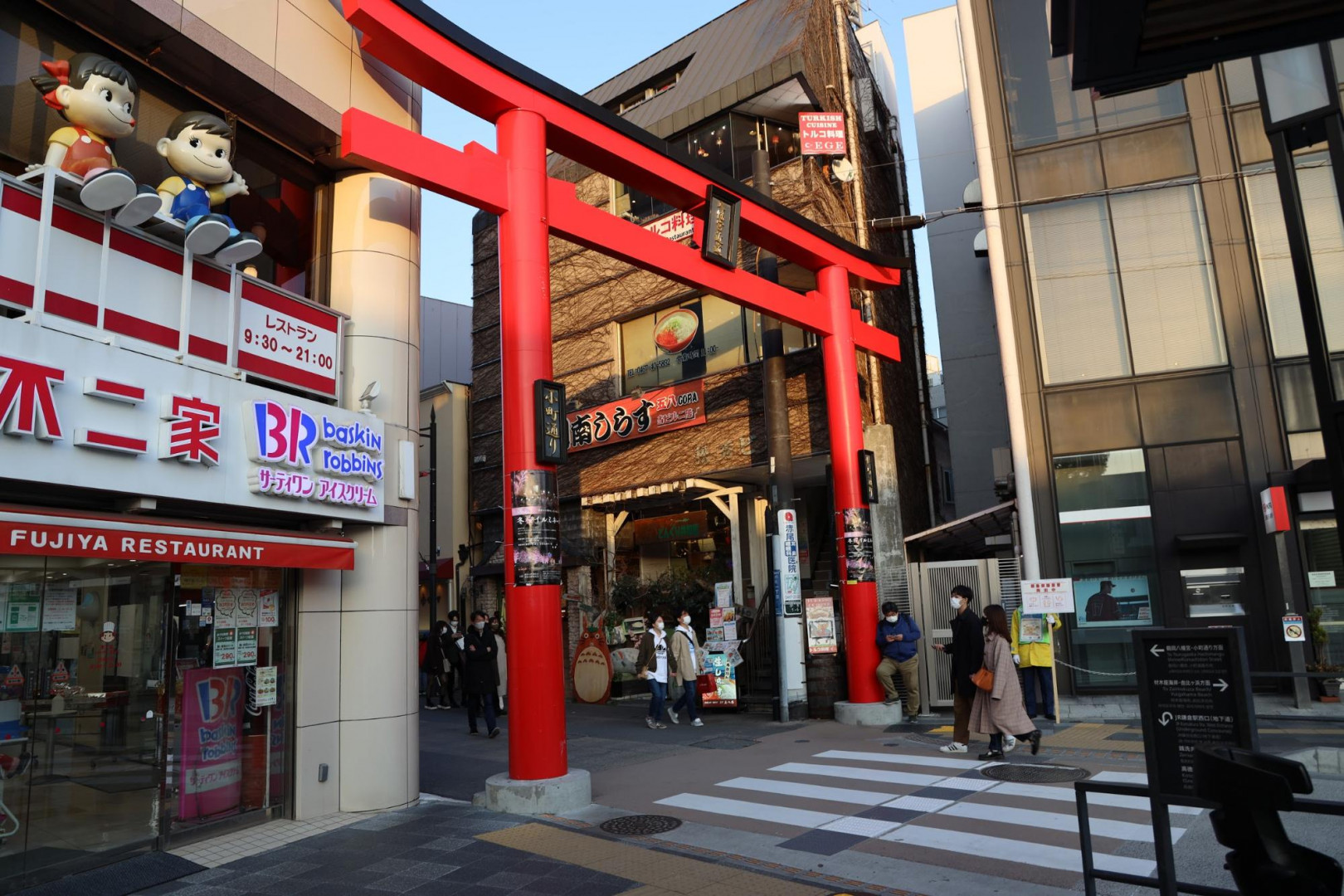 Komachi Street is a very fashionable street filled with cafes, restaurants, and all manner of trendy boutiques that will appeal greatly to couples and youth. The street is a peculiarity as it's such a striking flash of modern culture in an otherwise ancient part of Japanese history.
The road runs for over 300 meters towards Tsurugaoka Hachimangu Shrine and be aware that nearly 20 million tourists visit this road every year so if you want to avoid the main street, you can pretty easily slip down an alley and walk up a parallel side street instead. A couple museums in the area include the Kamakura Kitchoan Museum and the Kamakurabori Museum that specialize in ceramics and lacquerware, respectively.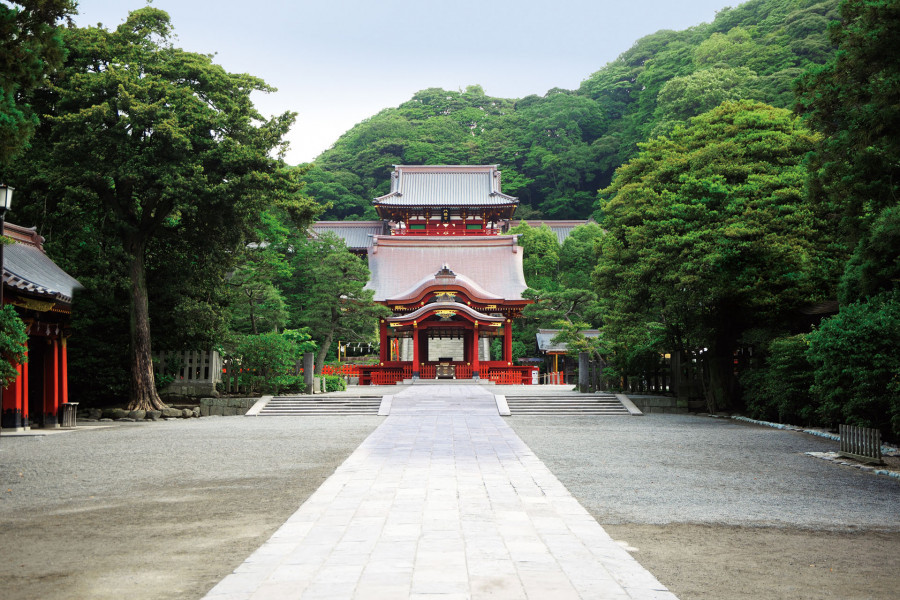 As you reach the end of the road, you will see a huge open area where the shrine grounds start after crossing over a small bridge. Exploring the shrine grounds, filled with trees and greenery, is a nice break from the city streets. There are two more museums adjacent to the shrine, one a modern minimalist museum and the other specializing in objects from the 12th to 16th century.
At this point, we will head back down Komachi Street towards the other side of Kamakura, but for those who are interested in getting a bit further from the busy streets, you can continue to walk north to Kenchoji, a famous Zen temple complex, the oldest training monastery in Japan, famous for its beautiful gardens, hiking trails and observation decks that look over the city.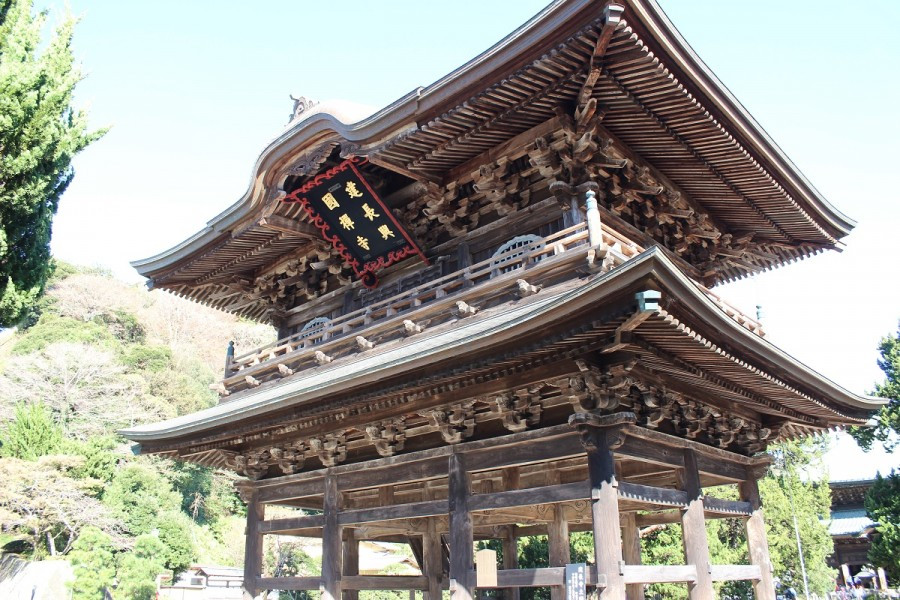 Bonus: For those interested in seeing the area in style feel free to rent a kimono and get pulled around the city streets in a rickshaw (typically designed for two people).
Moving deeper into Kamakura: Kotoku-in and Hasedera
Next, we will move back towards Kamakura Station and take a local train on the Enoshima Electric Railway towards our next set of destinations nearby Hase Station. The local railway is quite charming with wooden flooring and very small train stations, often unmanned.
Getting off at Hase Station, we will walk north and then west until we reach Hasedera. This Buddhist temple complex is believed to be established in either the 8th or 12th century and is famous for housing a massive wooden statue of Kannon, one of the largest wooden statues in Japan. The statue has 11 heads, each representing a different phase of enlightenment. The temple includes multiple levels and a cave with a long winding tunnel filled with several more statues. The temple is also famous for its hydrangeas which bloom in June and July.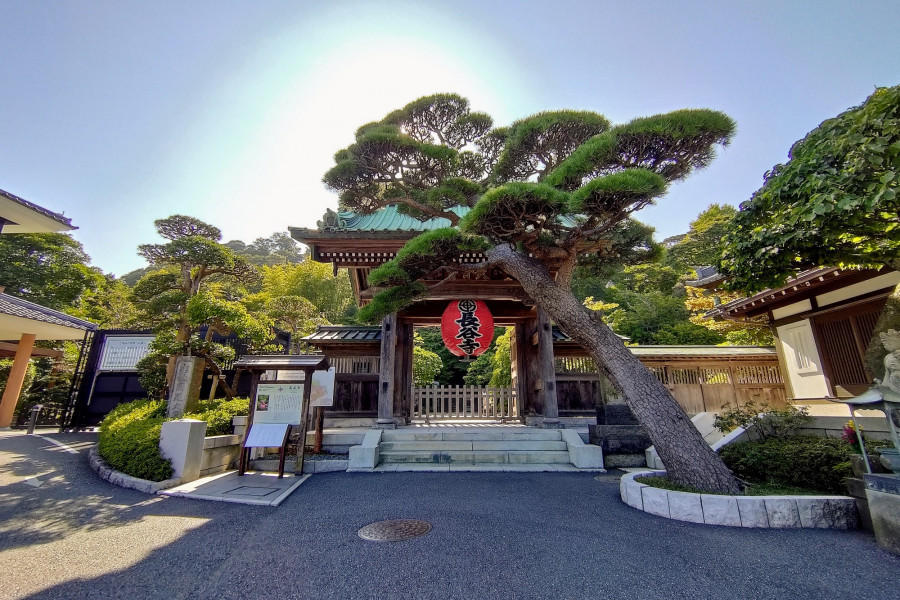 From one Buddhist temple to another, we will exit Hasedera and proceed left to the north where we find one of the most famous temples in all of Japan. Kotoku-in is most renowned for The Great Buddha of Kamakura, a monumental bronze statue of Amitabha. This designated National Treasure is one of the most iconic spots in all of Japan.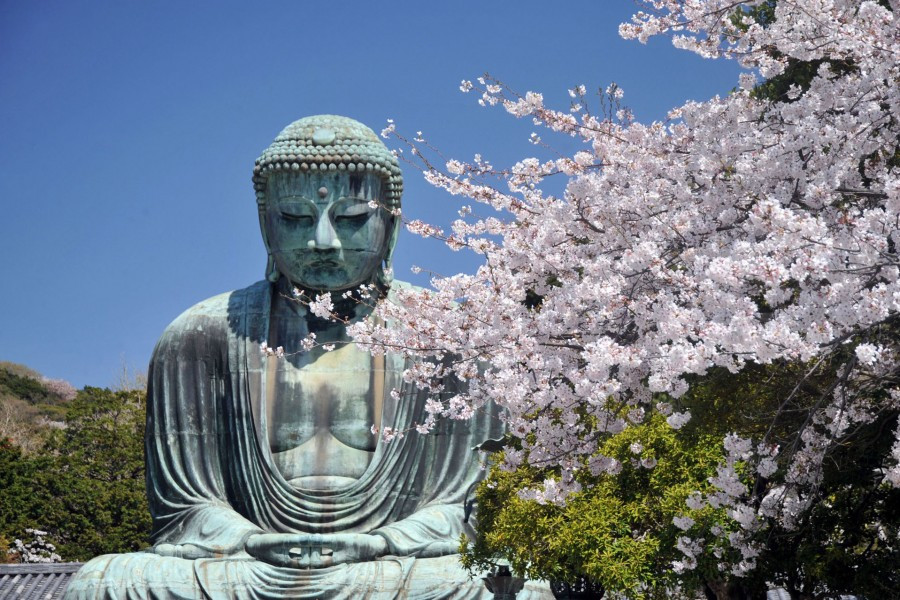 Lastly, in the area we can walk to the east of Kotoku-in and reach the Kamakura Museum of Literature. The museum was constructed from a former mansion grounds and is dedicated to writers of Japanese literature so fans should not miss out. The museum grounds are filled with beautiful outdoor paths and rose gardens, especially beautiful in the spring and summer.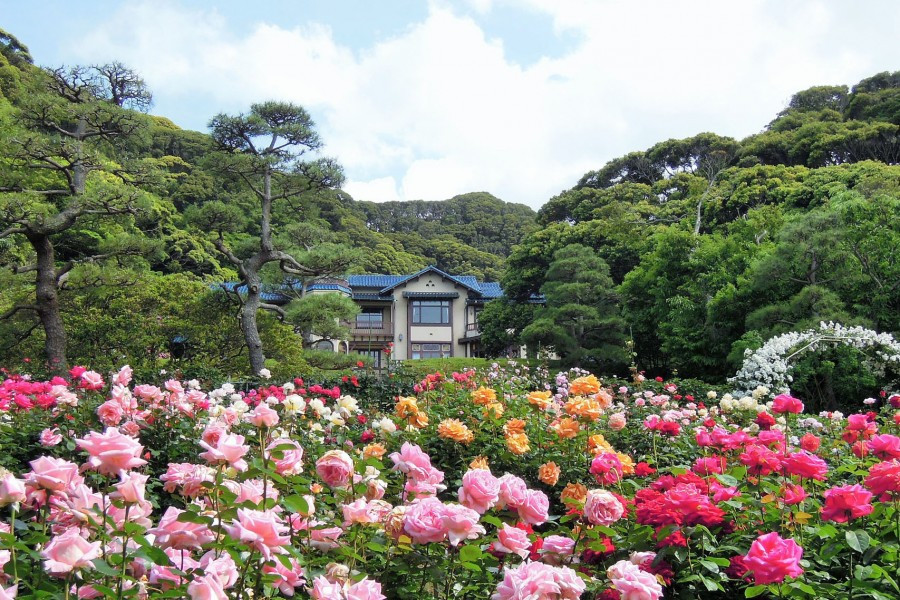 Depending on whether you visited the Kamakura Museum of Literature or not, we will now head back south to either Hase Station or Yuigahama Station (closer to the museum).
Sunsets and Seaside Views
Next, we want to get back on the Enoshima Electric Railway and head just a little further away from Kamakura Station to Inamuragasaki Station. Our plan is to arrive well before sunset and hopefully take in the sunset at one of Japan's most famous sunset destinations.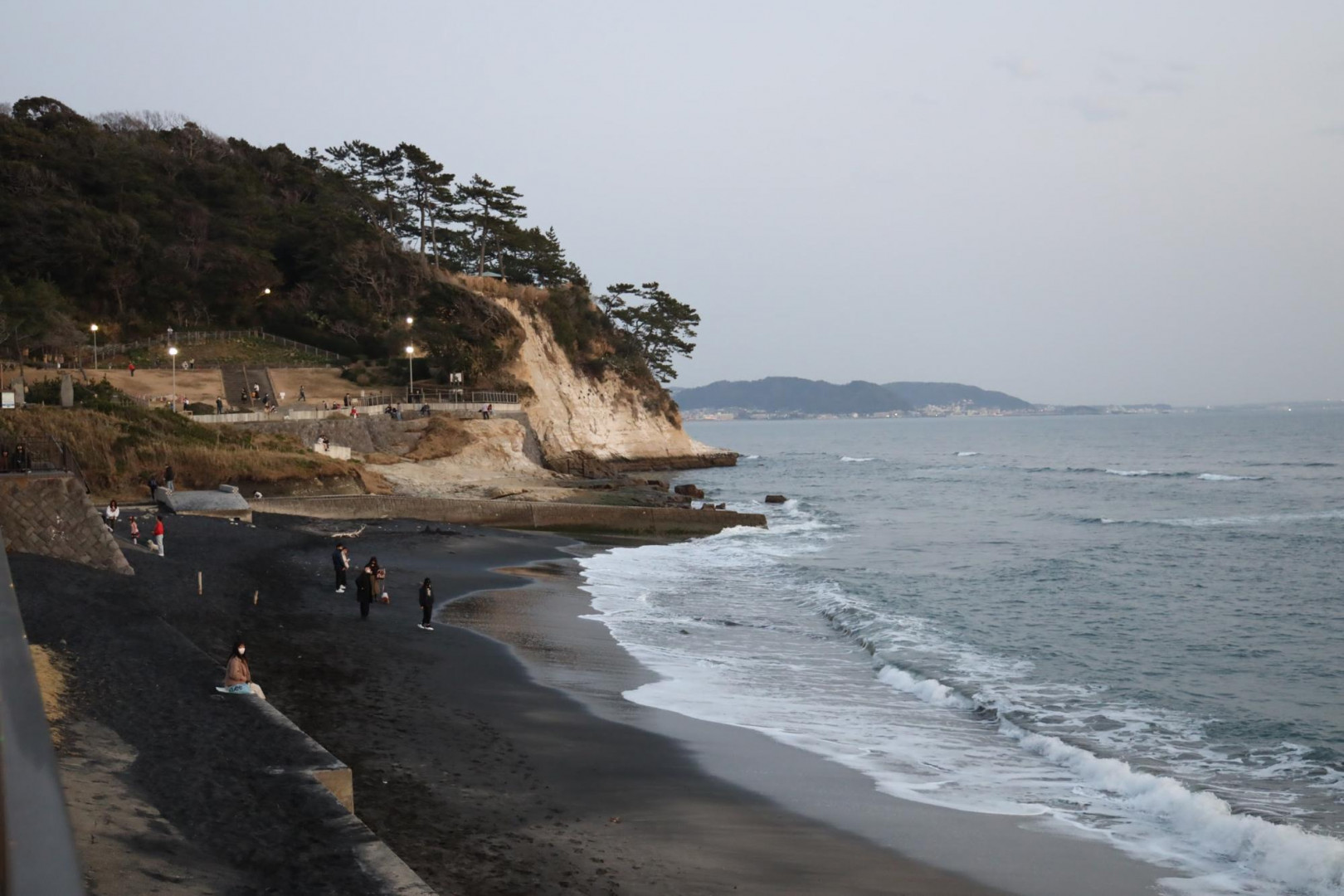 From Inamuragasaki Station, head south towards the ocean and cross the highway so you can walk along the seaside route. Our goal is Cape Inamuragasaki a few minutes walk to the east. Along the way, we will see Kamakura Yuigahama Beach, a famous beach in Japan for swimming and surfing.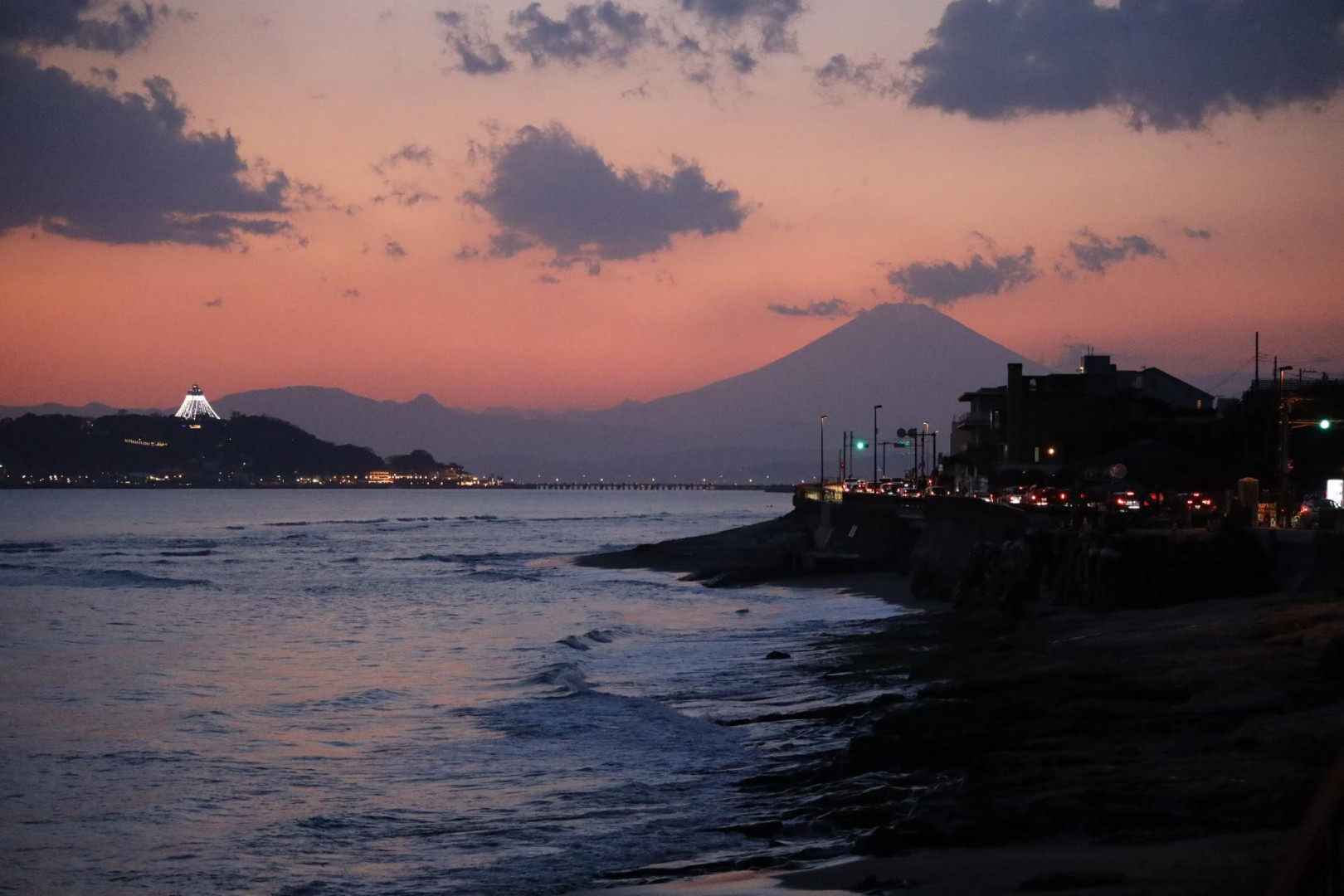 As we reach Cape Inamuragasaki, we will walk into the park area and look out towards the western direction. We will clearly see Enoshima Island in the distance, and if the weather is nice will see a great view of Mount Fuji just beyond. During sunset, the views are quite spectacular. There are a few restaurants along the seaside as well, such as Restaurant Main just across the road from Inamuragasaki Park.
Back to the station
The ride home will require us to first go back to Kamakura Station and then switch trains towards Tokyo. It will take just under an hour and a half in total to get back to one of the major stations.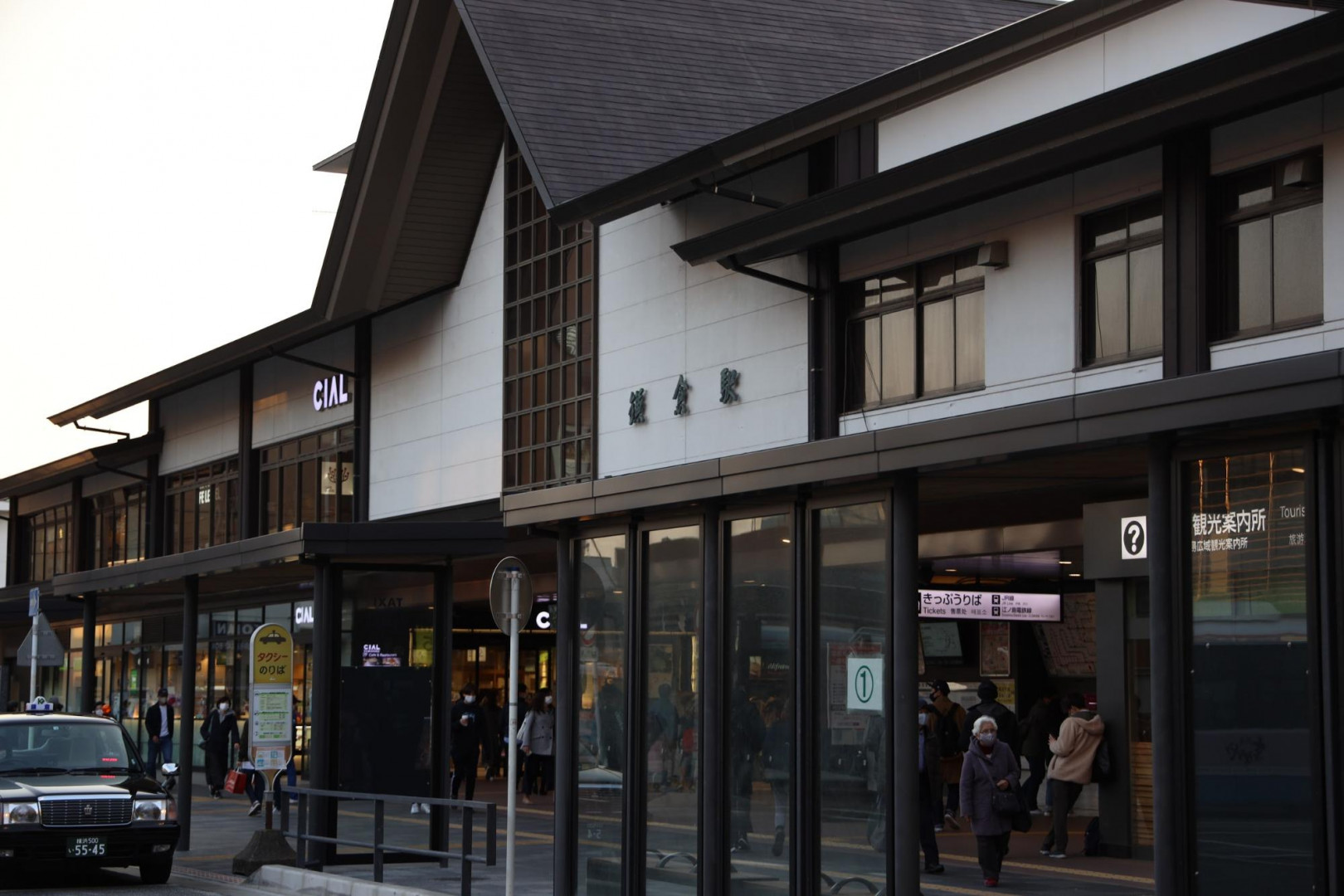 Sample Route
9:00 am - Tokyo Station (Yokosuka Line) → Kamakura Station - Train
10:00 am - Kamakura Station → Komachi Street and Tsurugaoka Hachiman-gu - Walk
12:00 am - Komachi Street (Lunch) - Walk
1:30 pm - Kotoku-in and Hasedera - Train/Walk
3:30 pm - Kamakura Museum of Literature - Walk
5:00 pm - Cape Inamuragasaki - Walk
6:00 pm - Dinner around Inamuragasaki - Walk
7:00 pm - Inamuragasaki Station / Kamakura Station (Return home) - Train
8:30 pm - Arrive back in Tokyo - Train