Yamato: Traces of Traditional Japan in this Kanagawa Suburb
Yamato City in central Kanagawa offers something a little different to some of the prefecture's more flagship sightseeing destinations. It can be largely considered a bedroom community serving both Yokohama and Tokyo, but also boast its own cultural discoveries and is blessed with green open spaces.
Depart from Yokohama St.
For this outing, we'll begin from Yokohama Station, which is just 20 minutes out from Yamato Station along the Sotetsu Line — but you can also reach it via a direct service from Shibuya or a faster one changing at Chuo Rinkan Station.
The area around Yamato Station is not too busy, but every third Saturday of the month you can expect 300 shops to descend here for Yamato's monthly Kottouchi antique flea market which is worth checking out.
Sirius Community Center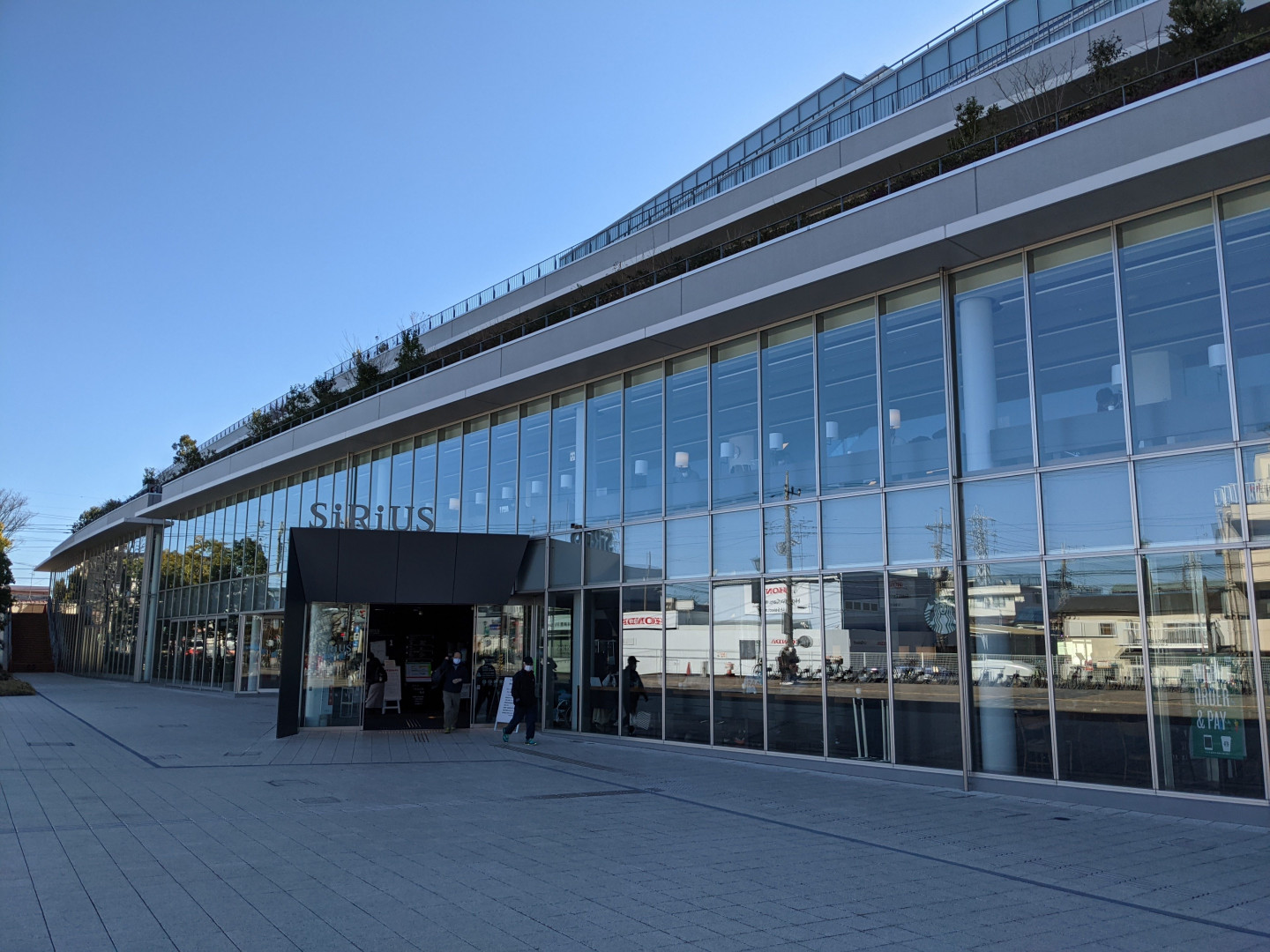 Heading east of the station, you'll find one of Yamato's newest landmarks come into view — the cultural arts/community center Sirius which opened in 2016.
Dubbed 'Yamato Cultural Creation Center SiRiUS', this cultural complex is the place to go for local events and workshops, but they also host performances and lectures too. The upper floors are dedicated mostly to study and herald citywide views on a nice day, and on the second floor to the south corner you'll find the Yamato Tenmangu Shrine perched at the edge of the complex.
6F – Meeting and workshop space: including Japanese Washitsu rooms, with views of the surrounding city (even if a faint glimpse of Mt Fuji if you're lucky)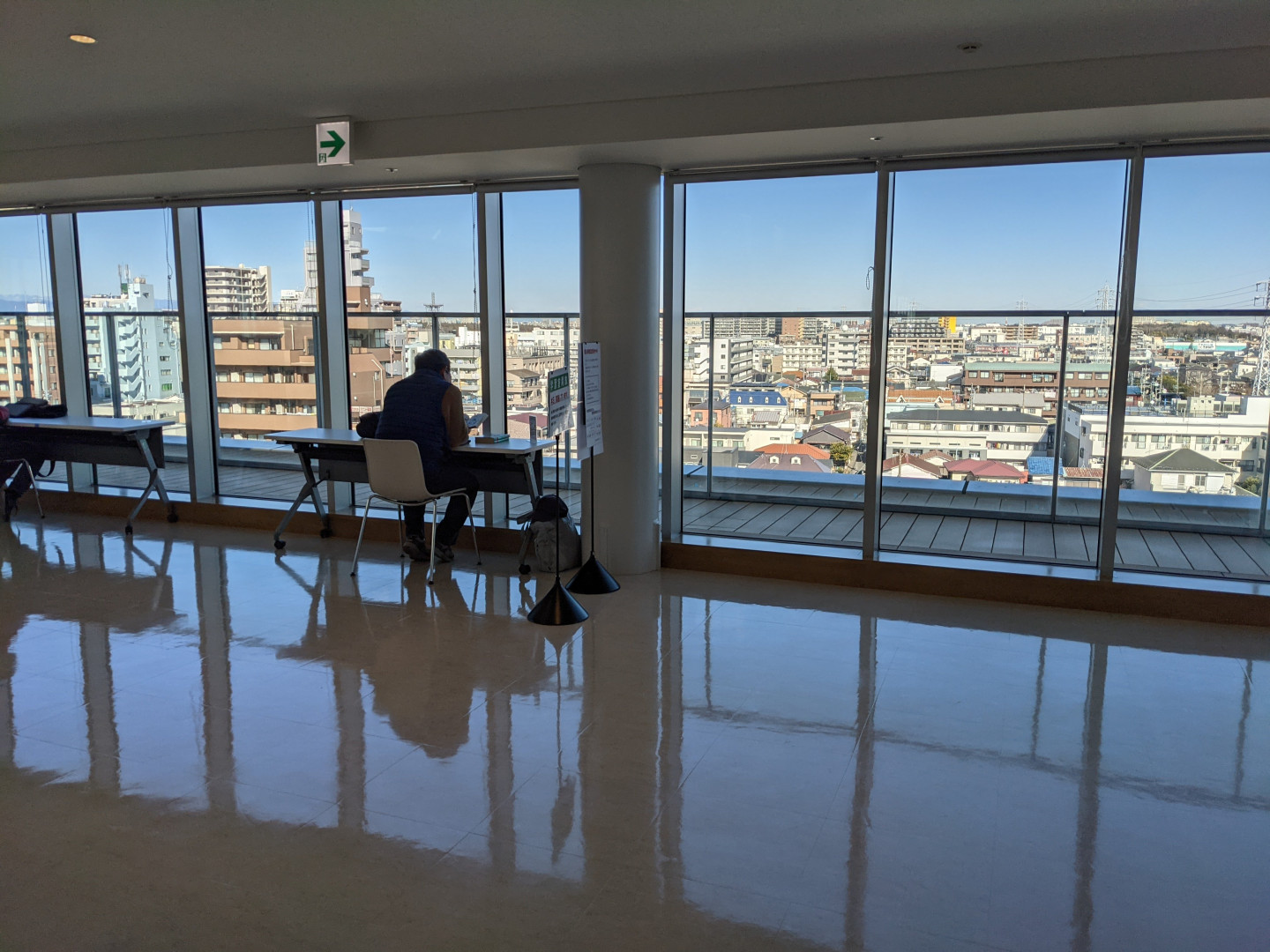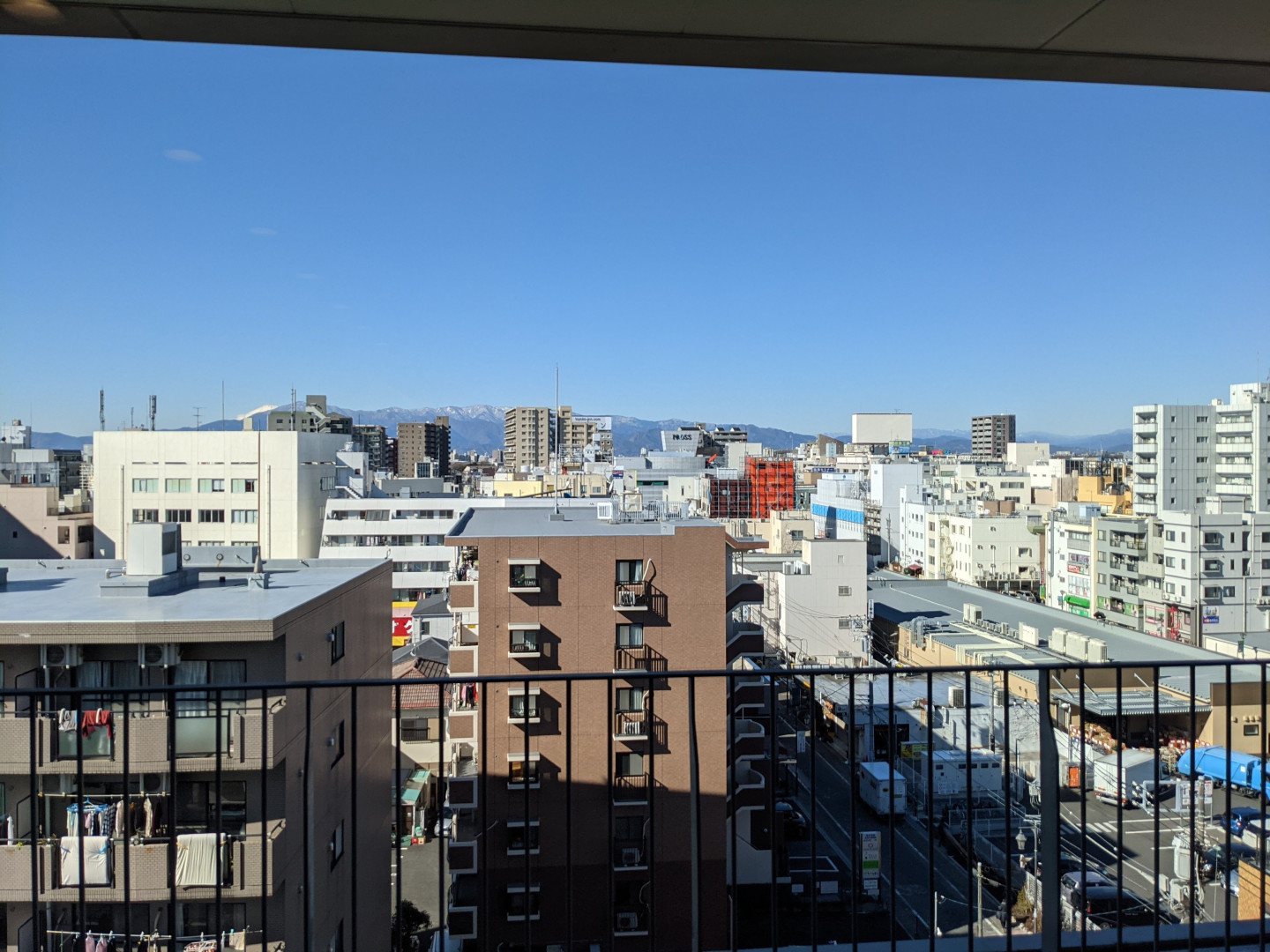 5F – Library/study area: hosts a small exhibition of artefacts of local origin, with parts of the collection on display from the Tsurumai no Sato History Museum in northern Yamato.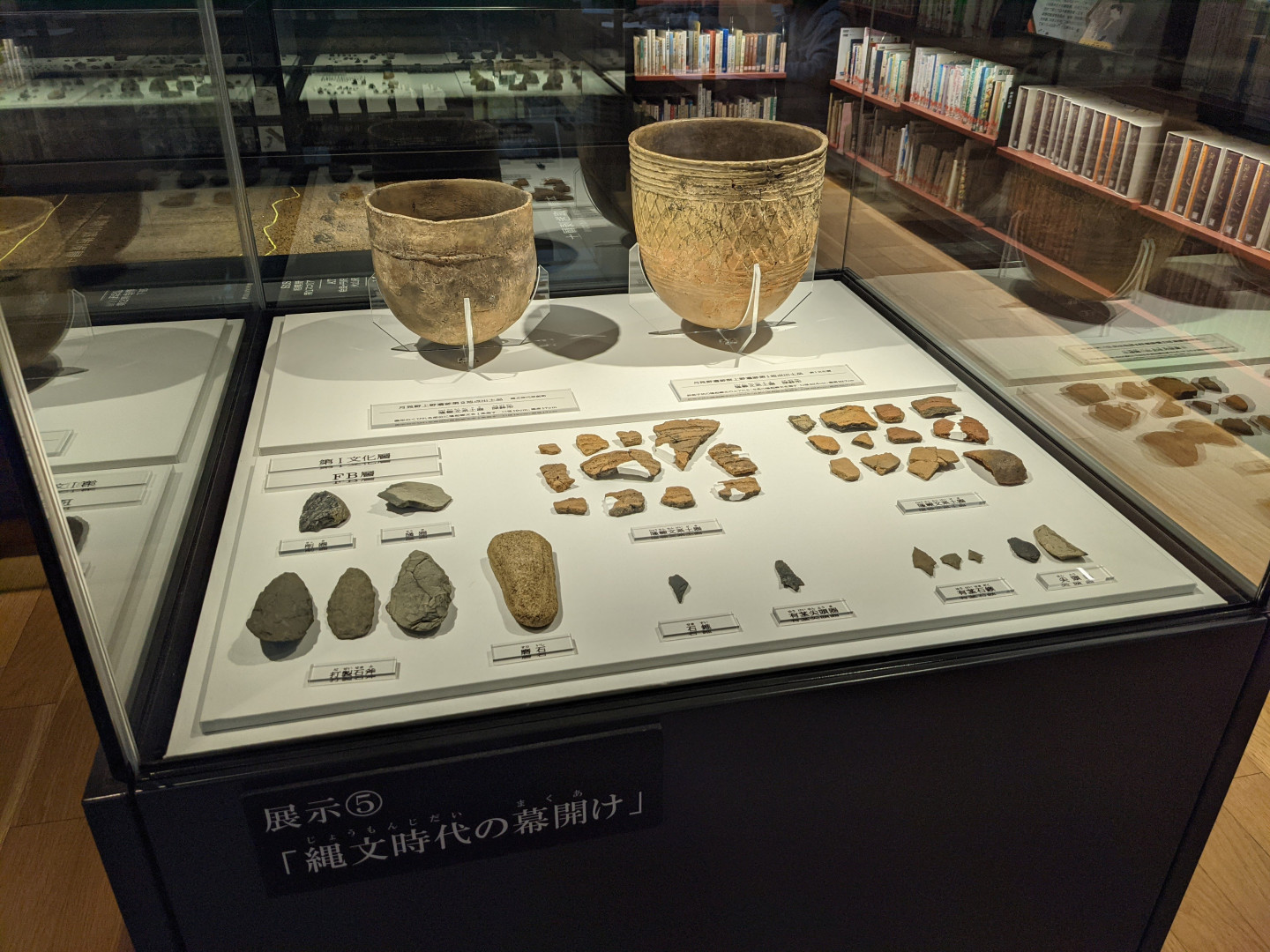 4F – Breakout space and exhibits dedicated to healthy living
3F – Children's library and dedicated play areas for children
2F – Lounge and reading areas, Yamato Tenmangu Shrine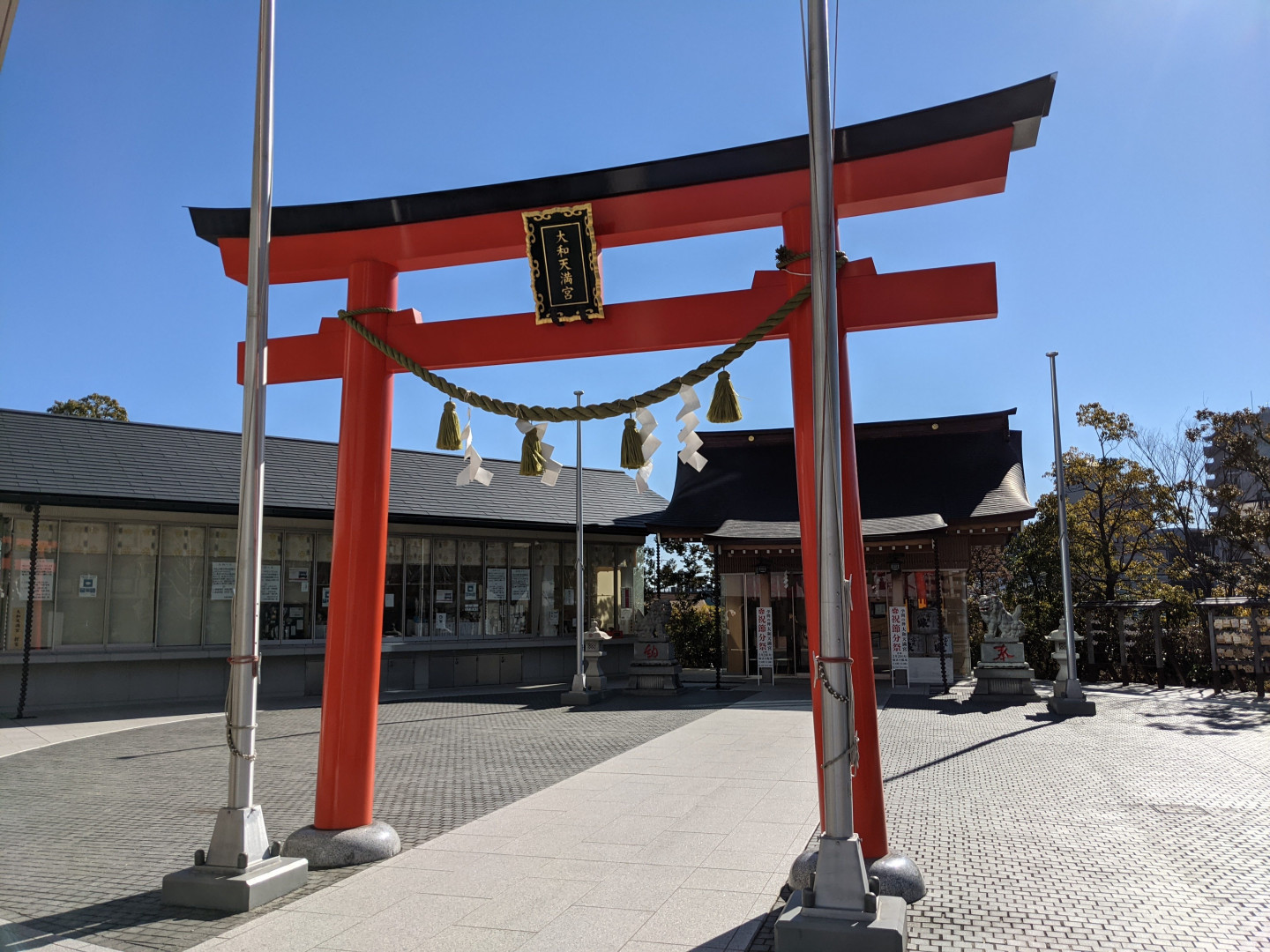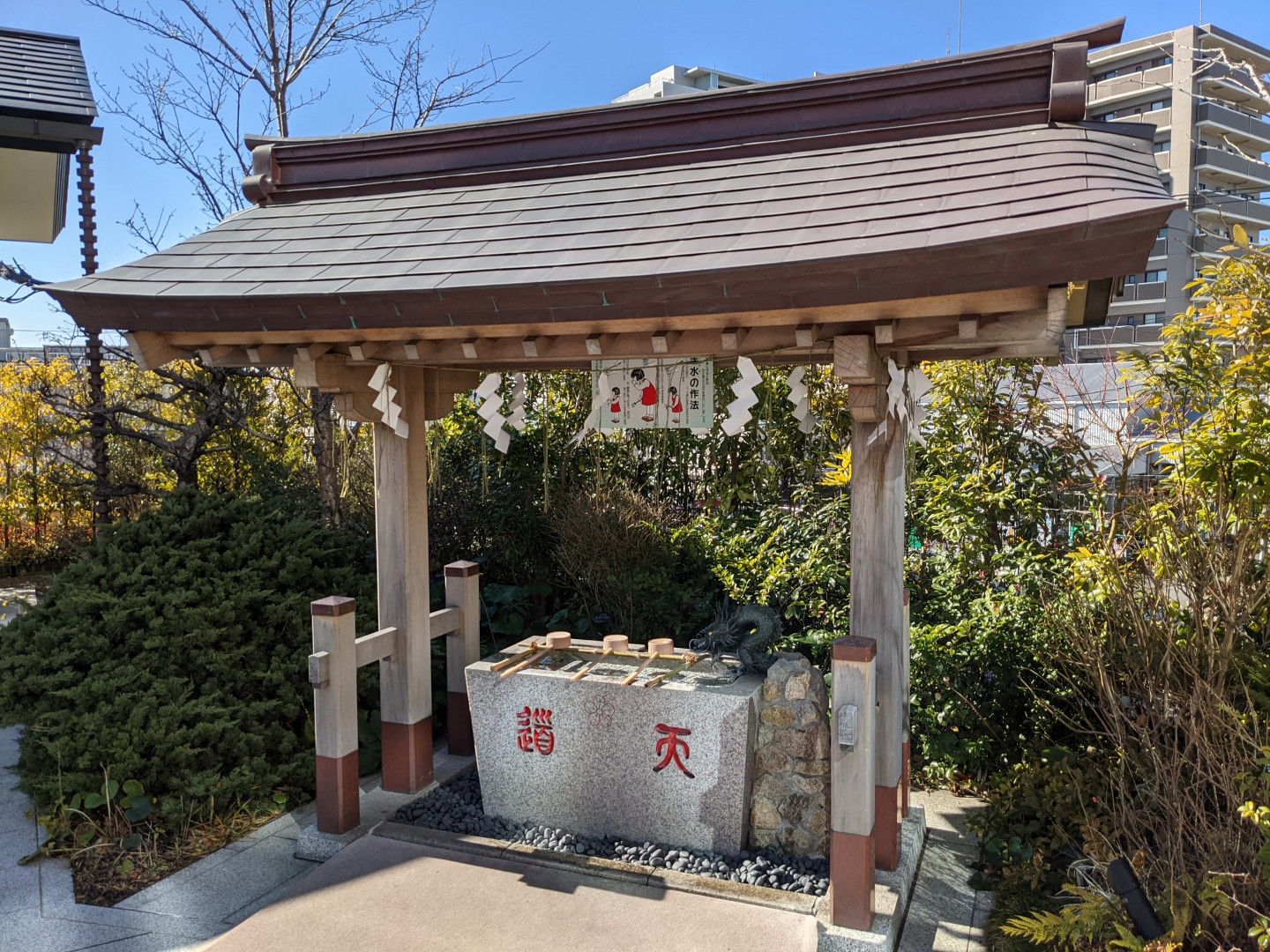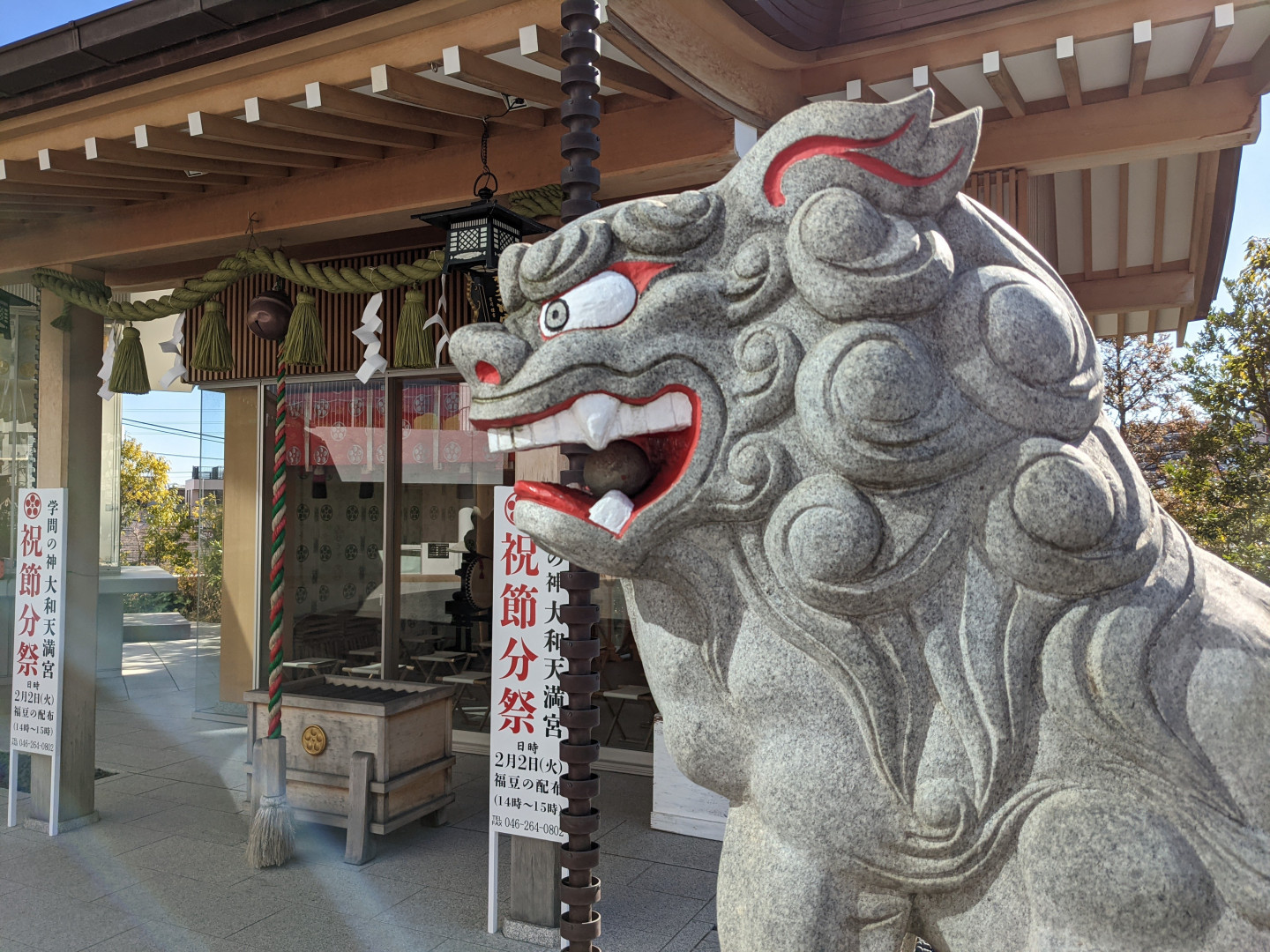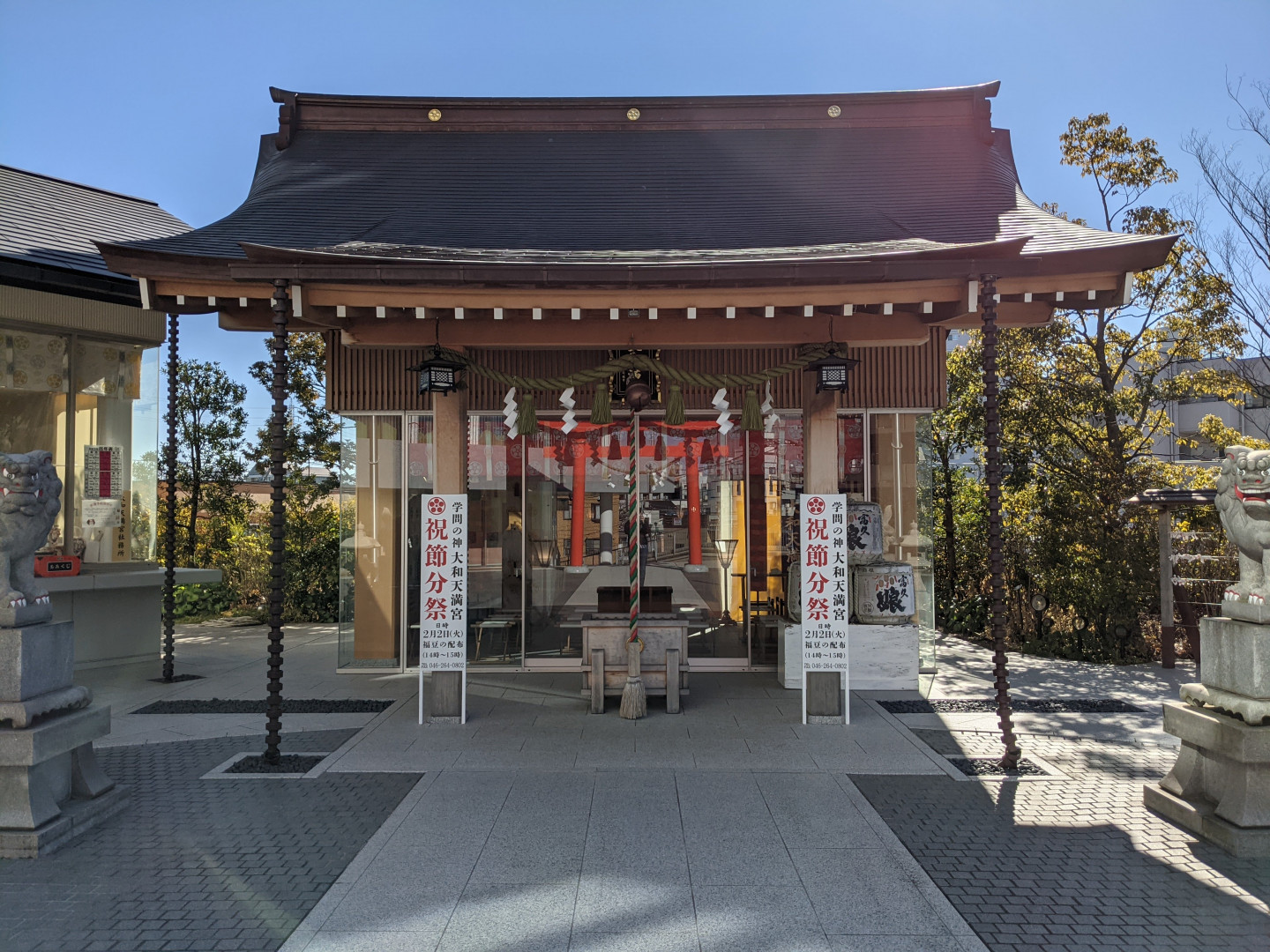 1F – Lobby, Gallery space, Main- and Sub Halls, Starbucks
Yamato Ginza
On the way back towards the station, it is recommended to take the Yamato Ginza backstreet, with lots of smaller shops and restaurants lining the way.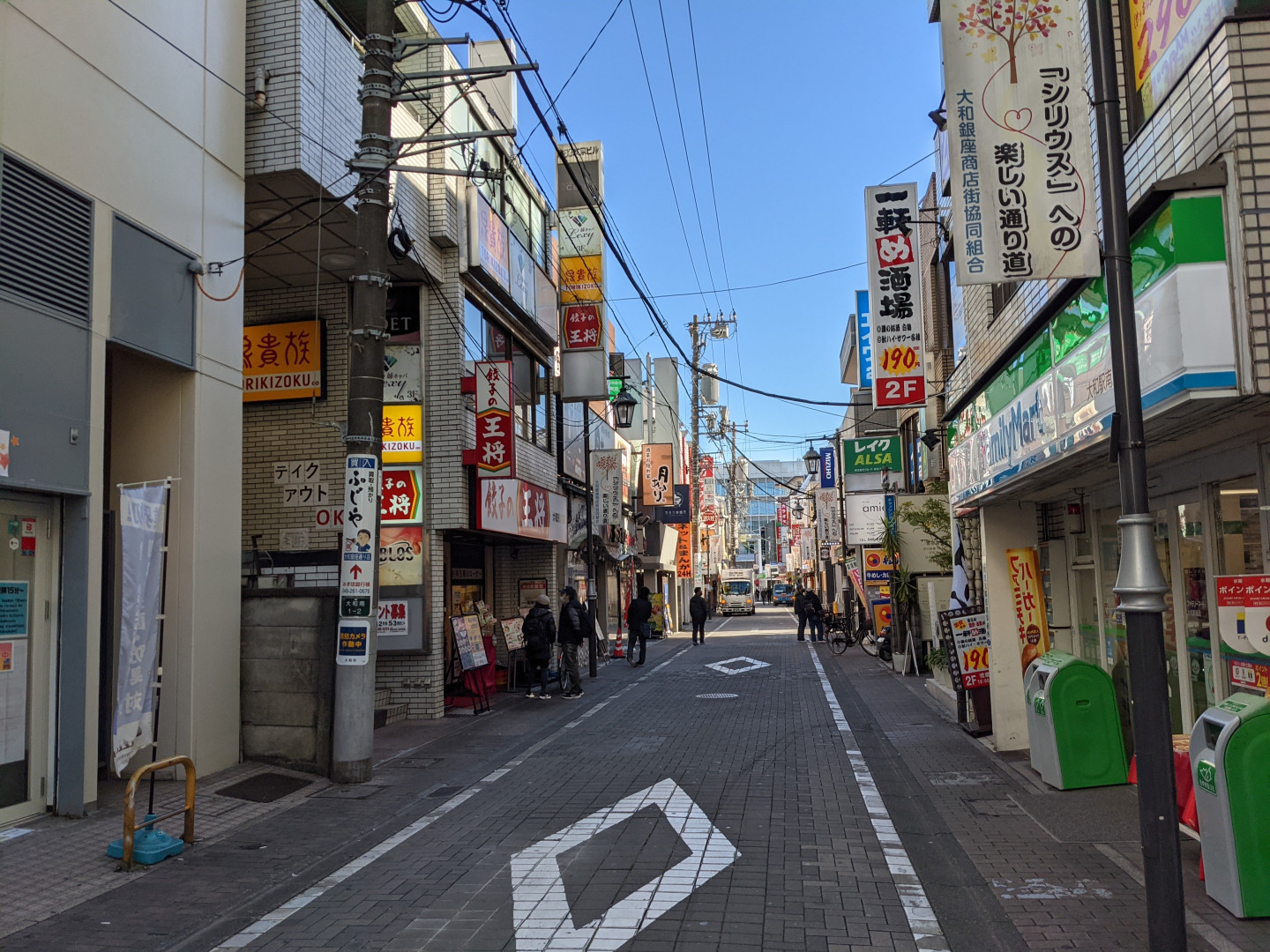 Here you can also pass Konshinya, a potential lunch option, where they serve local Yokohama or Iekei-style ramen.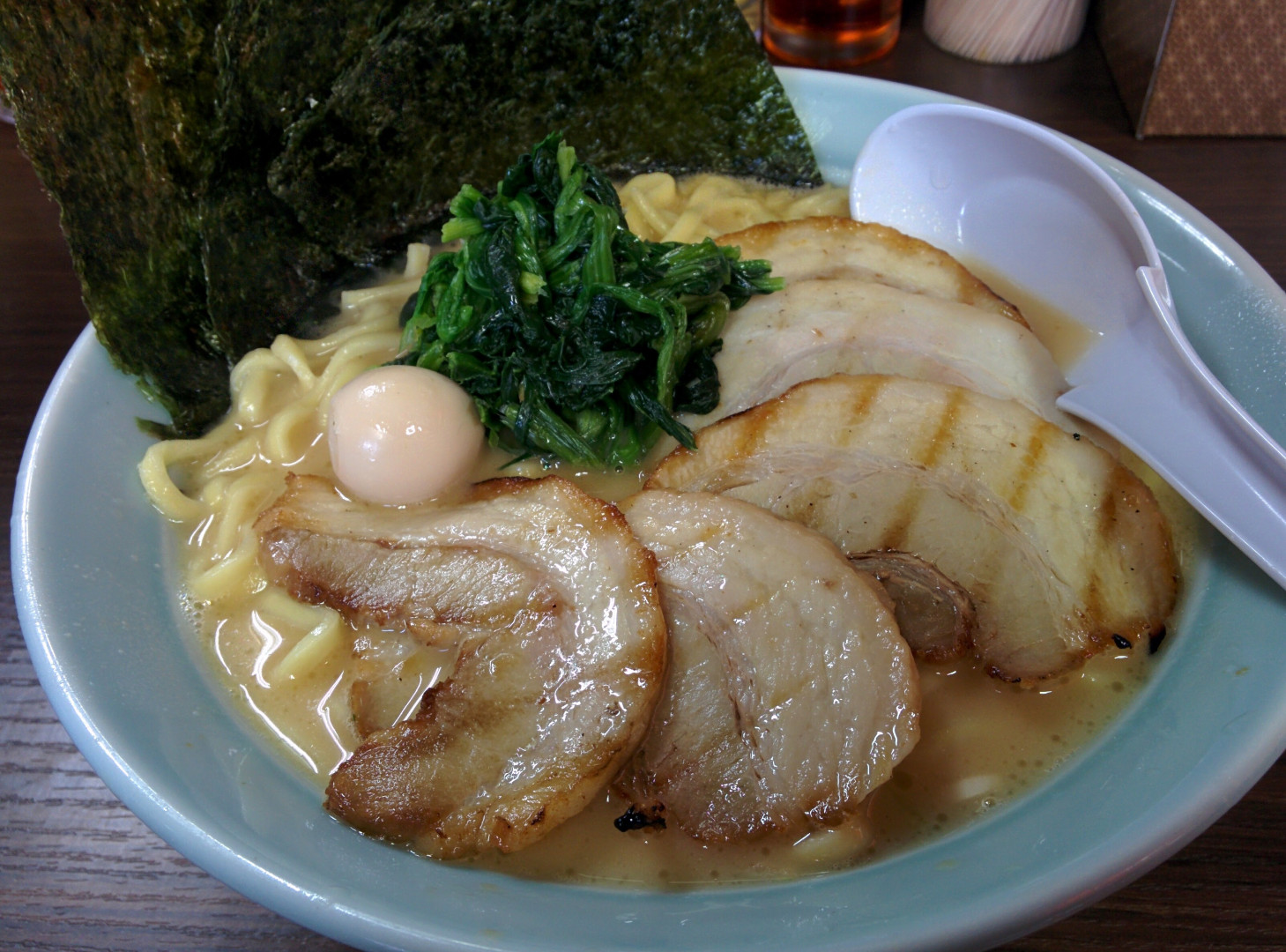 Some of the alleyways and streets to the east of the station are worth checking out for their distinctive retro, old town vibe. The station itself also houses the Odakyu Marche Yamato complex, where you can find half a dozen or so alternative eating options, from yakitori to beef bowls.
Then it's time to head to our next destination, Izumi-no-Mori Park. Take the Sotetsu Line train one stop to Sagami-Otsuka Station (about 2 min), before walking north for about 10 minutes (you're looking for the north-east diagonal road off the bus rotary, with Inageya sign in the distance)
Izumi-no-mori Park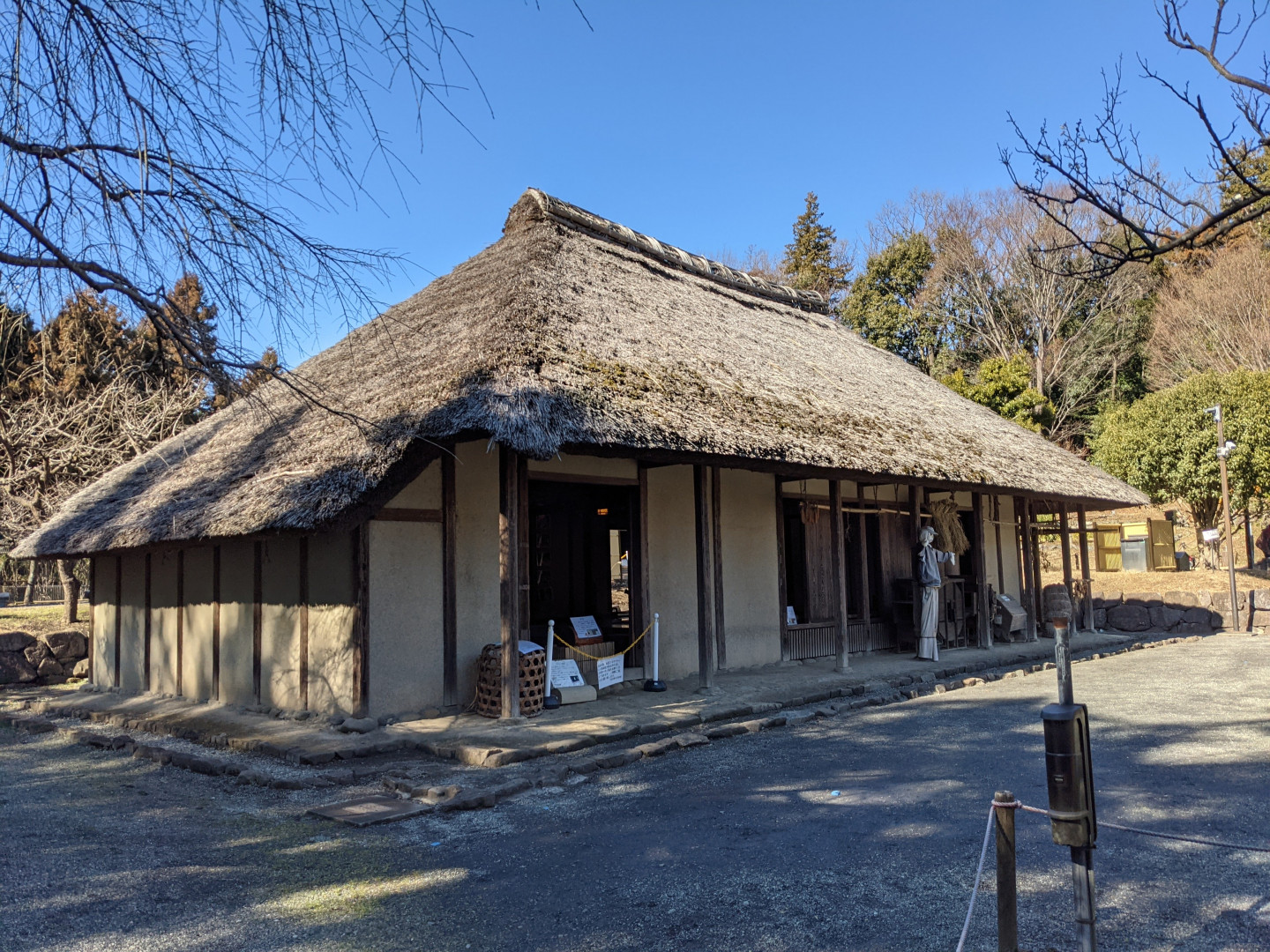 When you reach the south-western corner of Izumi-no-mori, traditional minka-style Japanese folk houses will creep into view. These majestic yet vernacular farmhouse properties can be visited up-close, and detail (in Japanese) the different sections from the ōdoguchi main entrance to the central zashiki area, or tools that would have been used (kamado cooking pots).
Considered the oldest house in Yamato, the Former Ogawa Residence was originally built in the Kuden village of the Kamiwada district around the middle of the Edo period (early 1700s), with the Former Kitajima Residence—a silkworm farmer— built later in the mid-1800s. The surrounding area has been landscaped like a farm to match the atmosphere, with some plots, farming tools and animals to be found nearby. Spend some time taking in the views and getting a feel for the satoyama lifestyle of this rural representation of old Japan.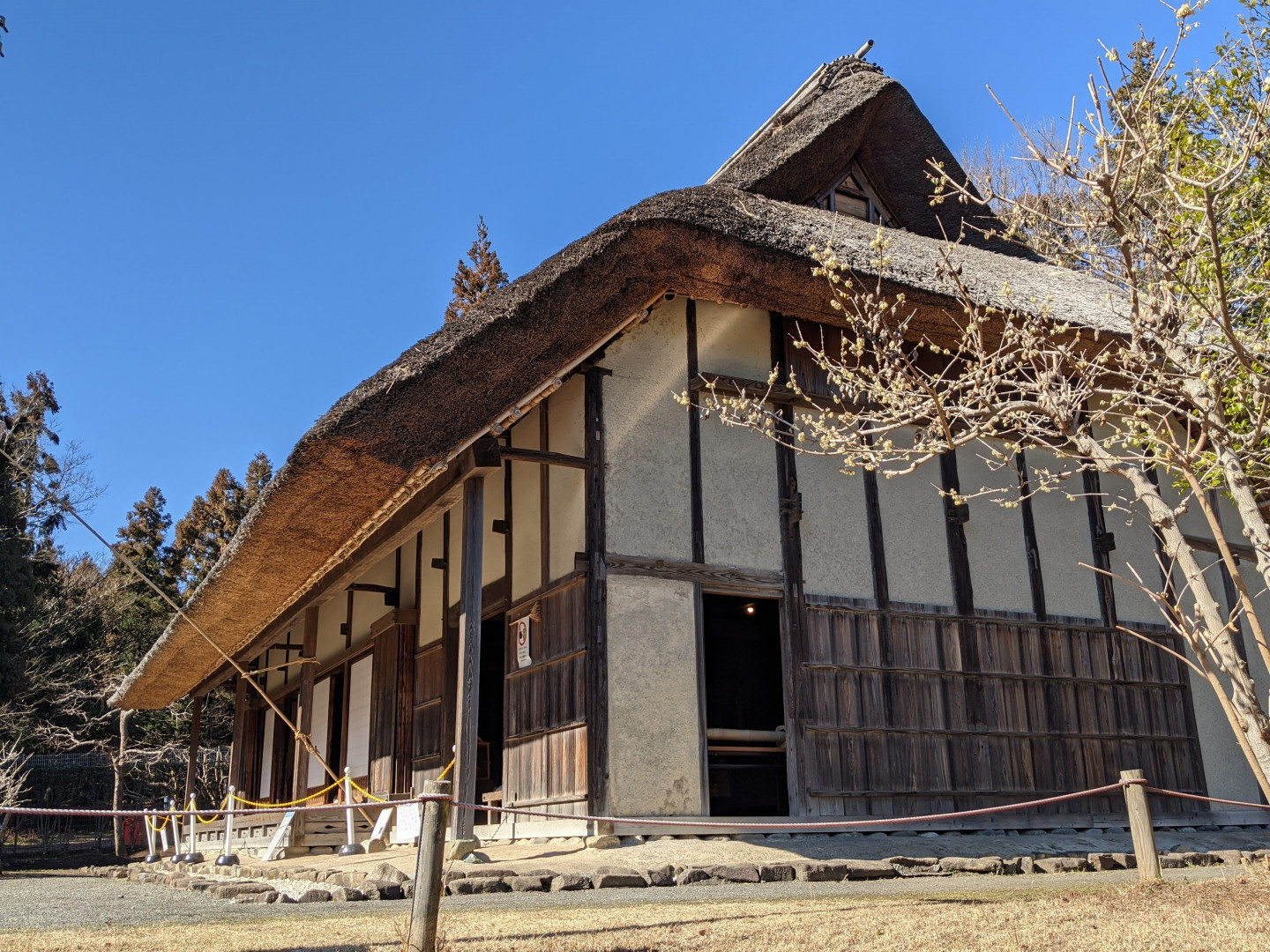 Walking through the forest and heading east, you'll arrive at Izumi-no-Mori's main park / nature area. The park acts as a basin with the area's springs the source of the nearby Hikiji River which meanders all the way to Enoshima along Kanagawa's southern coast. As such the area is teeming with wildlife, with many walking routes to choose from and admire the natural habitats on offer. Take a break at one of the several ponds filled with ducks and other local fauna and don't forget to visit the working watermill.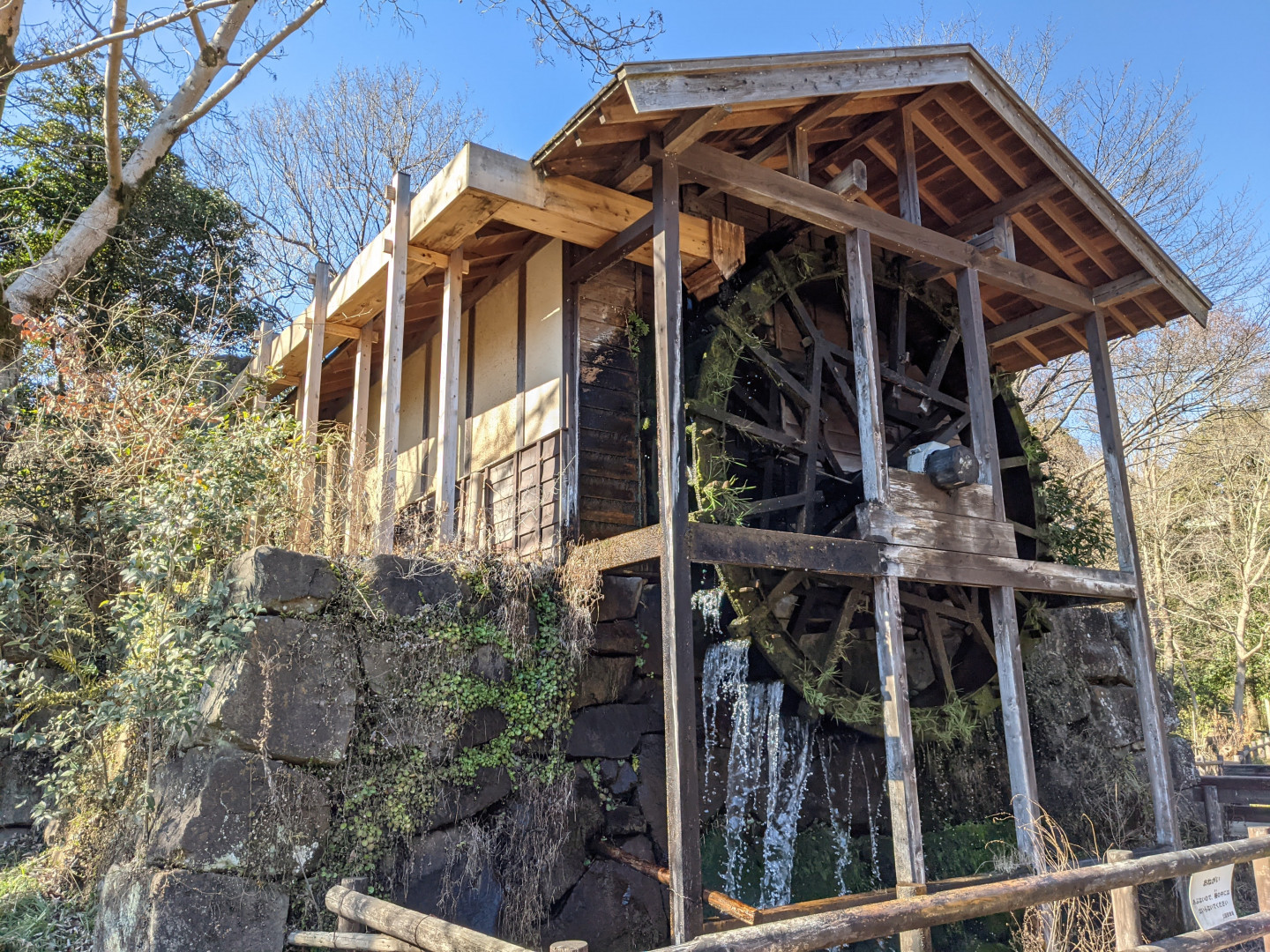 Heading Back
When it's time to head home, you can either retrace your steps to Sagami-Otsuka/Yamato, or make a 20 minute north-east to Tsuruma Station. This can take you a few stops to Chuo-Rinkan Station, which provides a direct connection back to Shibuya.