Finding Yokohama: A Day of Retail, History and Cuisine
To really understand and appreciate the feel of Yokohama it's best to walk to Akarenga Soko from Sakuragicho Station. You'll need to walk up the escalators and into the Landmark Tower complex which hosts a hotel and massive retail and dining complex. Walk through Landmark Tower and then through another retail and dining area named Queen's Court and then walk along the bridge with the amusement park named Yokohama Cosmoworld on your right. Yet another retail operation will be facing you. The legendary Yokohama World Porters has everything from a cinema and shopping choices to restaurants, cafes and ice-cream. Walk through Yokohama World Porters and you will be able to see the two main structures that make up Akarenga Soko.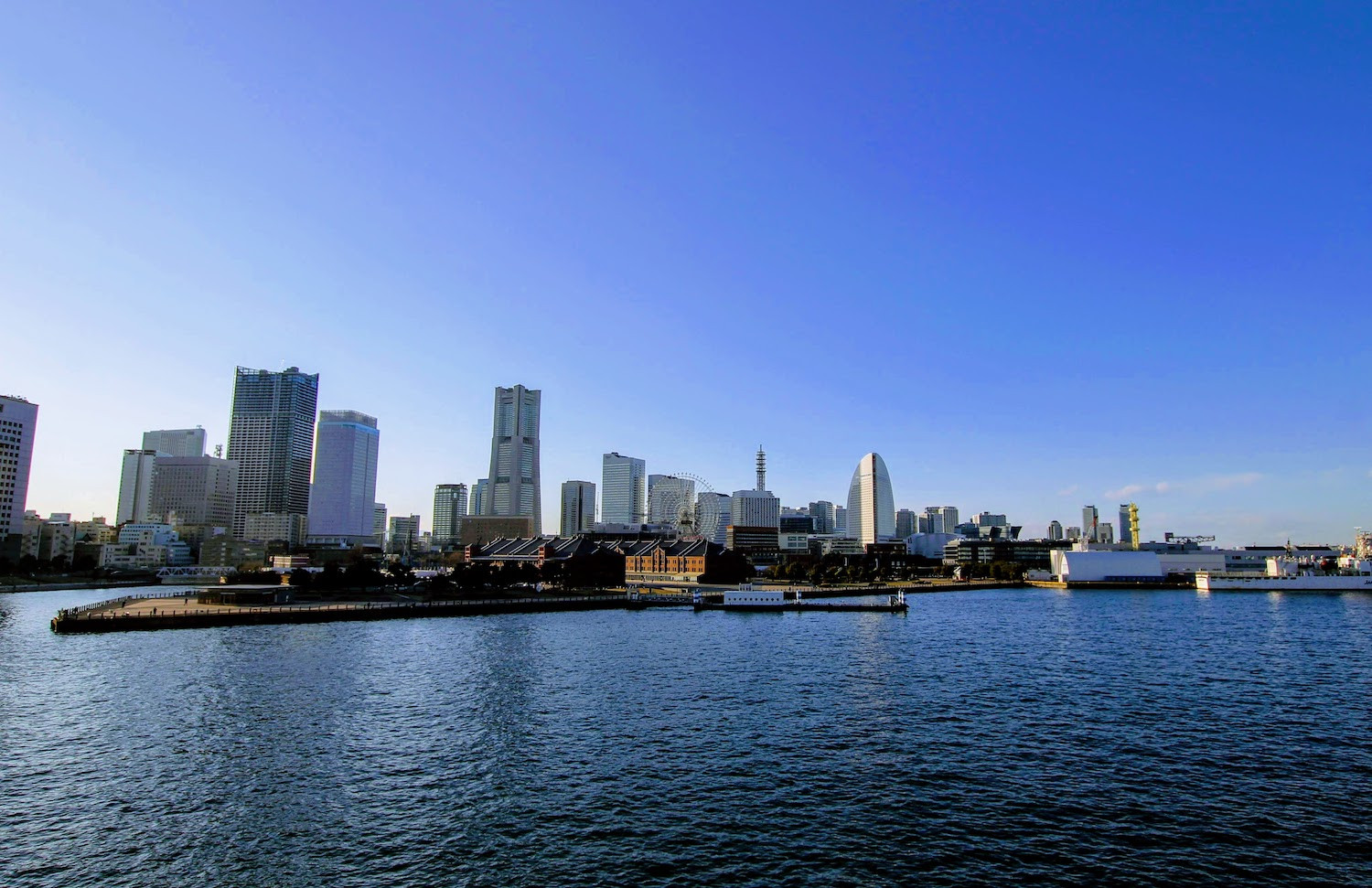 Akarenga Soko
One of Yokohama's main landmarks, Akarenga Soko (Redbrick Warehouse) sits near the waterside and affords some very picturesque views of Yokohama bayside and the charming sights of the Sakuragicho area. Akarenga, as it's known to Kanto dwellers, was historically used as a customs house and dates back to the early 20th century. Yokohama was one of the first ports to open up in Japan during the Meiji era and holds an important role in the internalization of Kanto and Japan as a whole.
Originally designed by Japanese architect Tsumaki Yorinaka, Akarenga was renovated and transformed into a retail, events and live venue in 2002 and played a central role in Yokohama's cultural revival alongside other arts centers such as the nearby BankART.
Akarenga consists of two structures with building number one being used as a cultural facility focusing on film festivals, music and theater. Building number two consists of restaurants, approximately 40 shops and an observation balcony which gives the chance to see a truly wonderful panoramic view of Yokohama Bay and surrounding areas. If you're in the mood for some sustenance then look no further than Bills which is on the ground floor and is internationally known for being an Australian institution. Bills' legendary ricotta pancake and organic scrambled eggs are dishes that make people flood to Yokohama just to get their culinary fix.
Akarenga also plays host to the annual boozy knees up Oktoberfest. With a huge selection of beer and wine from Germany and a great mix of German food including the ubiquitous sausages and sauerkraut, Oktoberfest is a great way to enjoy the sights and sounds of Akarenga. Enjoy sipping some fine German suds whilst taking in the dramatic and stunning scenery of the nearby bay areas.
Osanbashi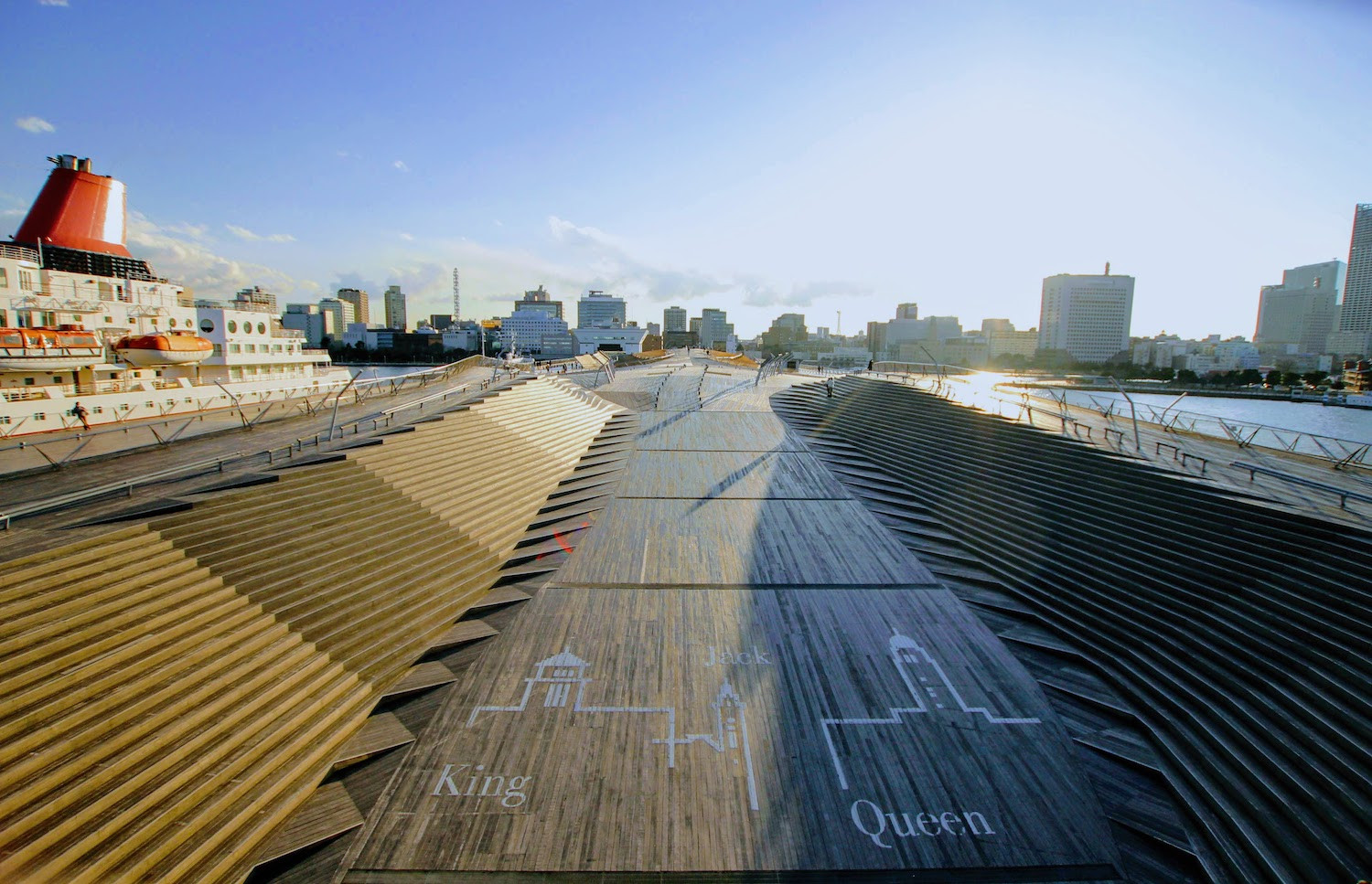 Following the designated walkways from the Red Brick Warehouses sightseers are able to, in about a quarter of an hour, arrive at Osanbashi Pier which affords beautiful views of Tokyo Bay and the illuminated Minato Mirai skyline. It's the oldest pier in Yokohama, and was originally built in the late 19th century and has been modernized over the last couple of decades and typically restyled as an international passenger terminal and "city gateway." For fans of ships and cruise ships, Osanbashi is a must visit destination. Some of the biggest cruise ships in the world land here and it's truly a magnificent sight seeing such massive structures float effortlessly on the water.
Chinatown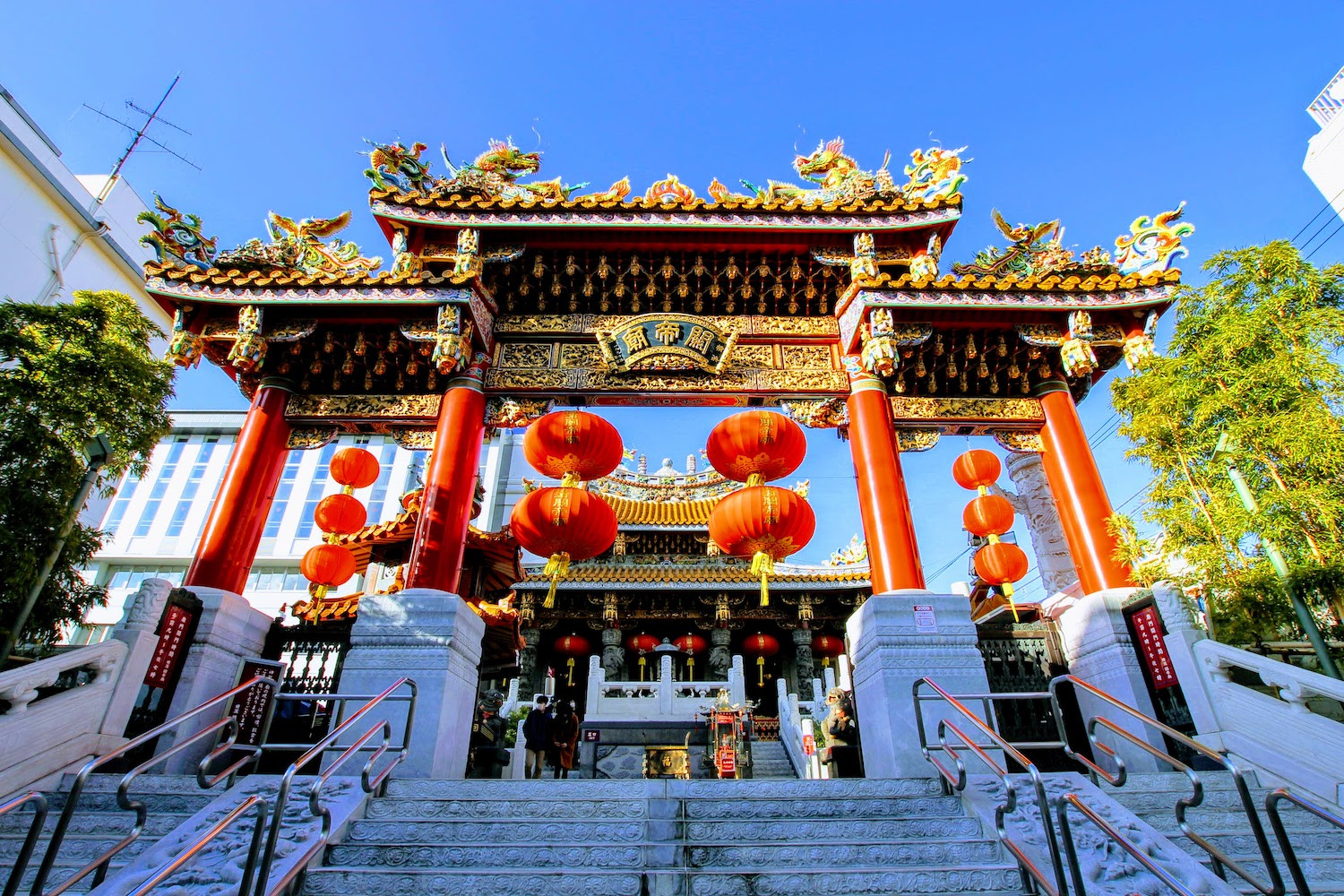 A 15-minute walk from Osanbashi is one of the biggest tourist attractions in Yokohama and perhaps Japan. Yokohama's world-famous Chinatown which, for many, is the main attraction of visiting the city of Yokohama. A short walk from Yamashita Park and sandwiched between Ishikawacho and Motomachi-Chukagai stations is Japan's largest Chinatown which overflows with thousands of restaurants, souvenir stores and food stalls selling delicious snacks including the ever-popular nikuman (meat buns), kuri (roasted chestnuts) and a multitude of ramen.

It's said that the majority of Chinese residents based in this area of Yokohama come from Guangzhou however the food on offer contains a huge array of Chinese cuisine including the infamous sweat-inducing meals from Sichuan province. It really is the promised-land for food-lovers and the restaurants, which are often full especially on weekends and holidays, are a proud display of the history and character of the area which was established after Chinese immigrants made Yokohama their home in the 19th century. In addition to Kanteibyo, the main Chinese temple, there are four huge decorated gates which still stand as entrances to Chinatown. It is nearly always teeming with international and domestic tourists and it's easy to lose your way in the area's alleyways and the teasing smells emanating from the area's throngs of restaurants and stalls.
Although there are literally thousands of eateries in Chinatown one of the area's biggest pulling points is the sheer amount and quality of the street food on offer. Yaki shoronpo, koshou mochi, Peking duck, mensen, egg tarts, age goma dango and fresh kuri (chestnuts) are well worth the trip to Yokohama alone. Chinatown does street food very well and there's nothing quite like chomping on some buns or nuts while standing on a side street and sipping some freezing cold Tsingtao beer.
Motomachi-Chukagai Station is the nearest transportation hub to Chinatown and operates on the Minato Mirai Line which will take you back towards Yokohama Station. Alternatively visitors can use Ishikawacho Station on the JR Negishi Line which will also run to Yokohama Station which serves as the major station in Kanagawa Prefecture.