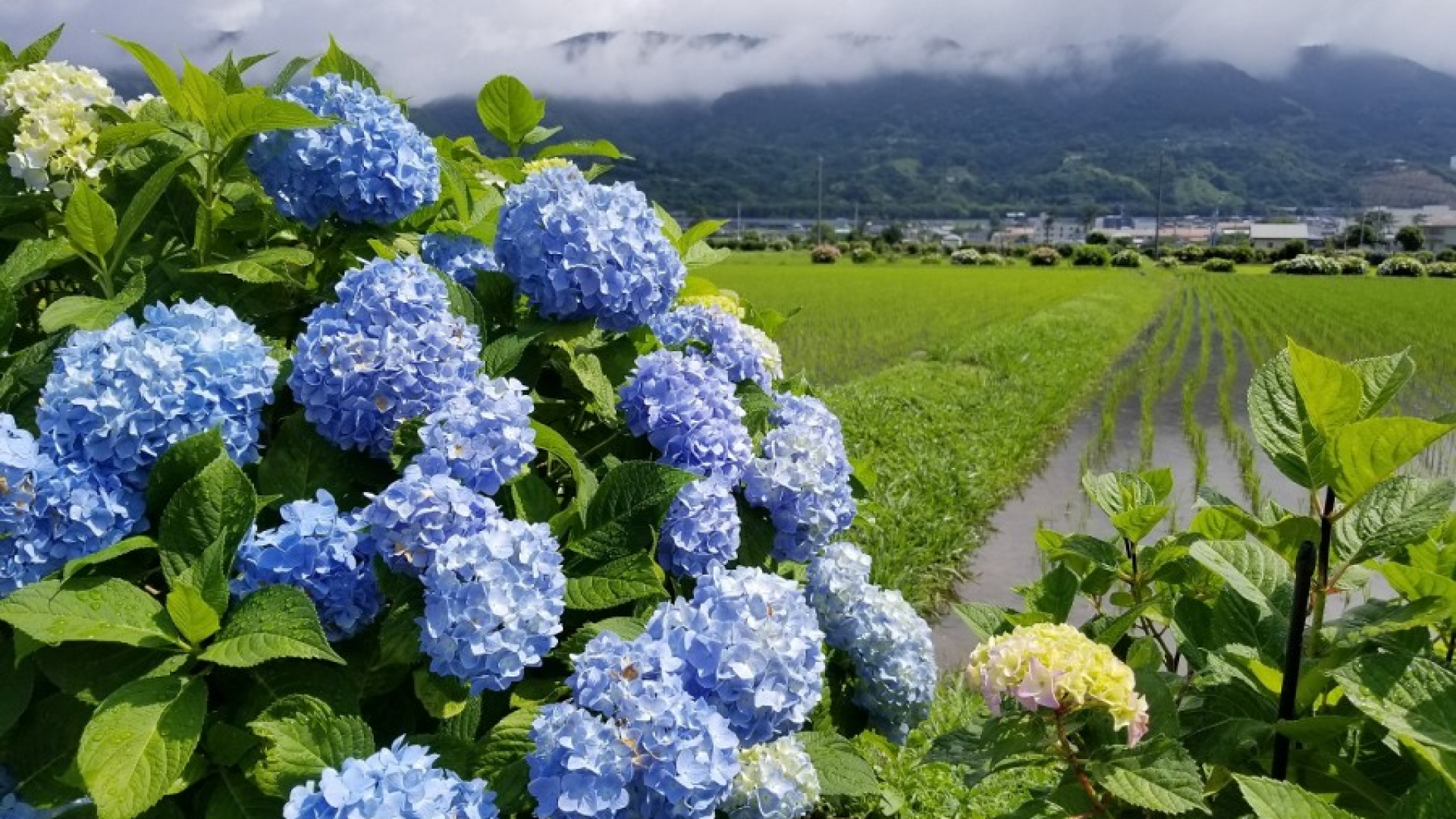 Kaisei
The smallest town in Kanagawa Prefecture, Kaisei is known for its clean and pure water and charming local festivals. One such festival, which receives a lot of attention and press is the Kaisei Machi Ajisai Matsuri which celebrates the hydrangea flower. With over 5,000 blossoms on display, it makes for some pretty impressive viewing. Guests can also enjoy live dance performances and participate in other traditional Japanese culture.
Kaisei is also known for Seto Yashiki, a 300-year-old thatched-roof farmhouse which is open to the public. During the Ajisai Festival, Seto Yashiki comes to life with activity and visitors can enjoy exhibitions, waving demonstrations and the opportunity to buy some local arts and crafts.
Kaisei also plays host to Forest Springs, a cute and charming fishing park stocked with trout and salmon with rental equipment for families and solo fishing enthusiasts. It's a wonderful addition to the town of Kaisei and makes this location a must when visiting Kanagawa Prefecture.