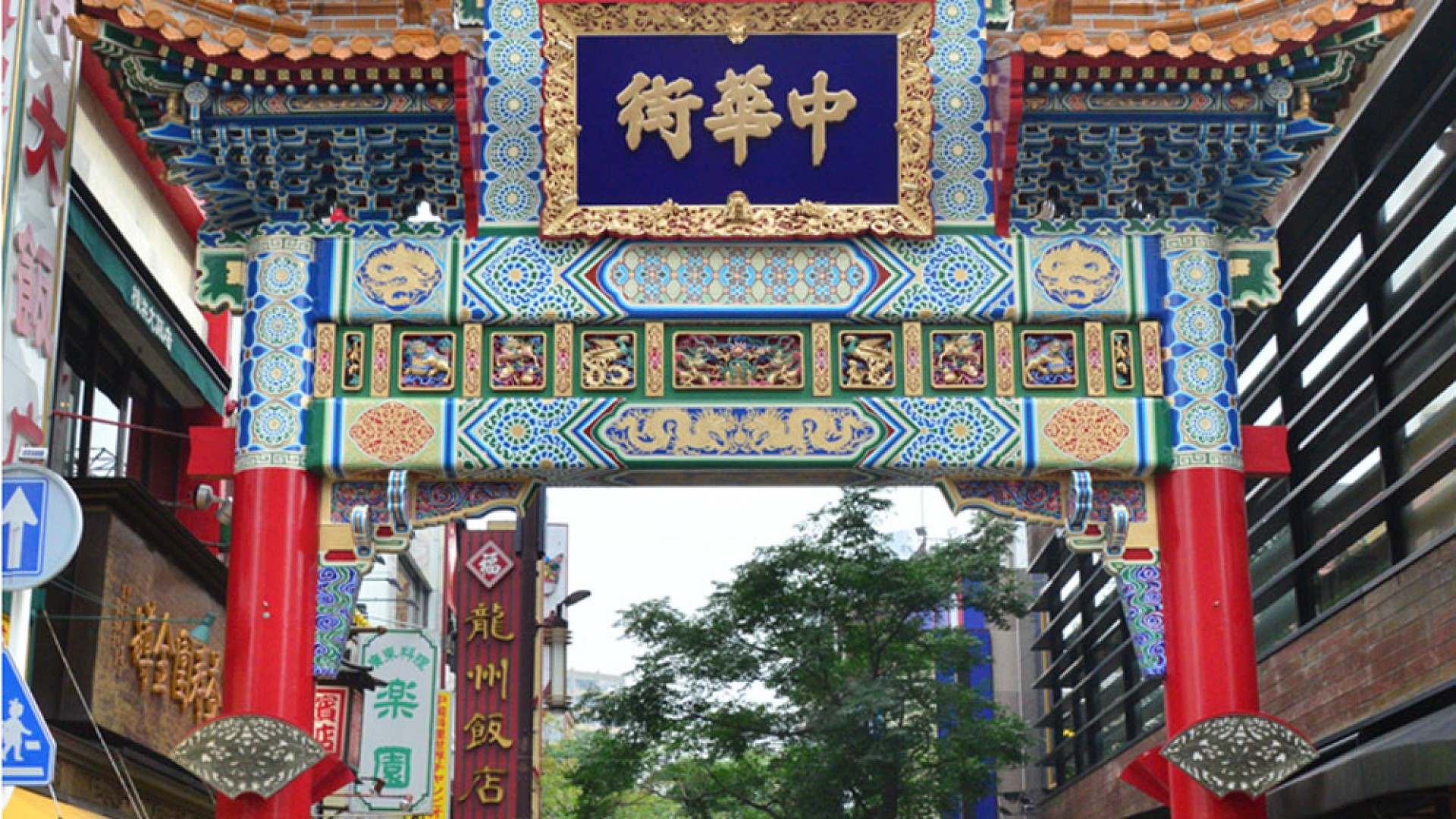 Yokohama Chinatown
The Yokohama Chinatown is a Chinatown located in Yamashita-cho, Naka-ku, Yokohama. Along with Kobe Nankinmachi Chinatown and Nagasaki Shinchi Chinatown, it is known as one of the three major Chinatowns. Its scale is overwhelming, making it the largest Chinatown in Japan and East Asia with more than 600 stores lined up in an area of about 500m squared. There are alleys with place names such as Shanghai Road, Zhongshan Road, and Fujian Road intersect, as well as many signs with Chinese characters. Cantonese, Beijing, Shanghai, and Sichuan cuisine, steamed buns, gyoza dumplings, dim sum, and many other delicious Chinese dishes fill the streets. The many gate structures, the Guantei Temple, the Mazu Temple, the glamorous shops, and the liveliness of Chinese spoken in the alleys will invigorate you.
Travel tip
In Yokohama's downtown heart, bustling Chinatown is home to over 500 shops and restaurants. Buy some souvenirs, grab a steamed bun from a food stand, or feast on a ten-course banquet, then visit one of the two colourful temples. The annual Chinese New Year celebrations are a riot of noise and energy, with lion dancers bursting into restaurants to perform for startled diners.
Yokohama Chinatown at night
Bars in Japan originated from Yokohama Chinatown and neighboring areas. There are many long-established bars that offer a laid-back and leisurely time for adults.
Yokohama Chinatown in the morning
Start your Chinatown exploration with a variety of breakfast items ranging from Chinese rice porridge to ramen, set dishes to dessert and soft drinks.
Essential Information
Check the official website for the latest information.
Closed
Varies by store.
Facilities

Wheelchair friendly
Wi-Fi Available

Online Reviews
TripAdvisor