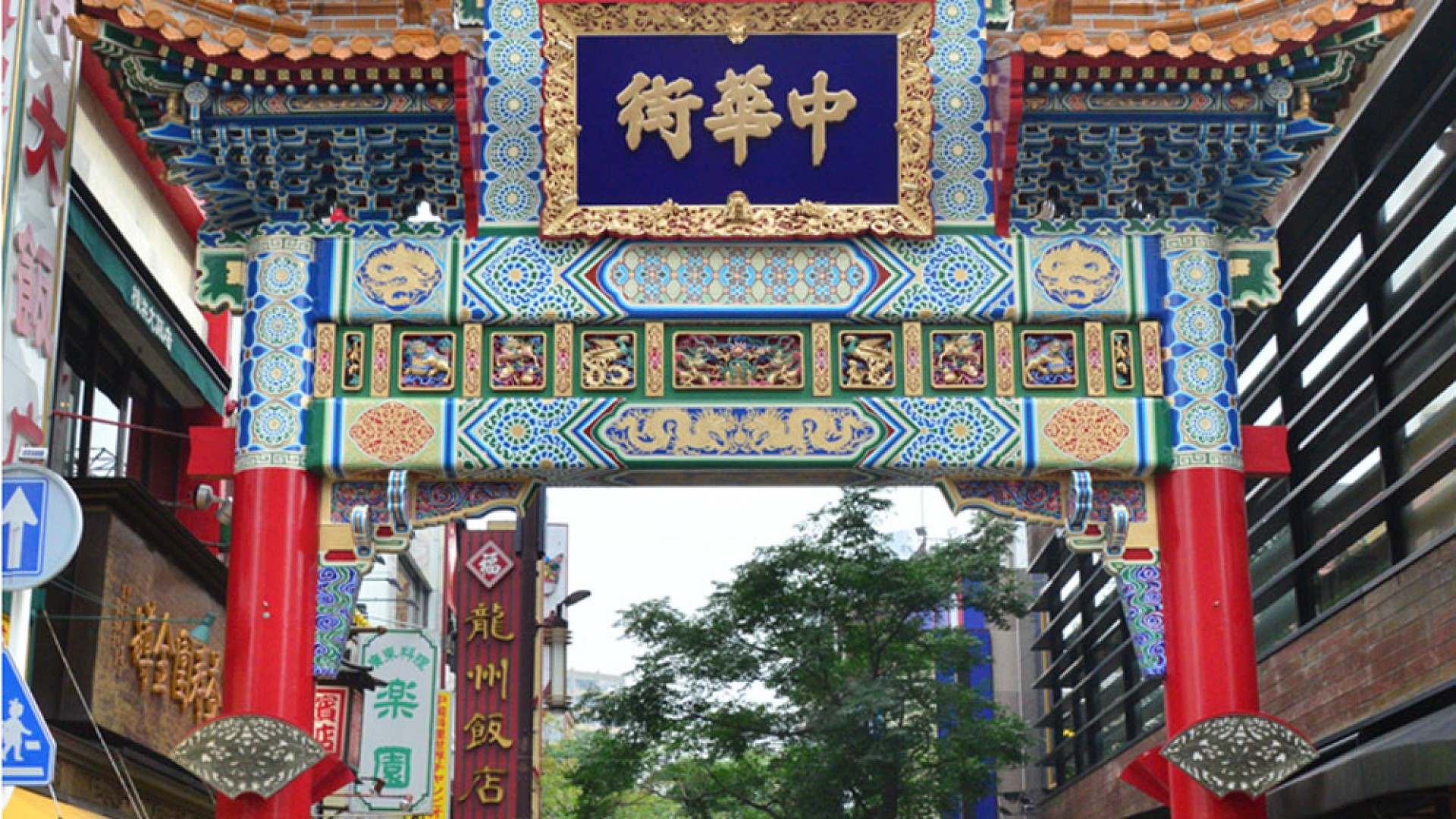 Yokohama Chinatown
One of the largest Chinatowns in the world with 140 years of history. More than 500 restaurants and shops fill an area of about 500 square meters. Known as one of the three major Chinatowns in Japan along with those in Kobe and Nagasaki.
Travel tip
In Yokohama's downtown heart, bustling Chinatown is home to over 500 shops and restaurants. Buy some souvenirs, grab a steamed bun from a food stand, or feast on a ten-course banquet, then visit one of the two colourful temples. The annual Chinese New Year celebrations are a riot of noise and energy, with lion dancers bursting into restaurants to perform for startled diners.
With more than 500 restaurants and shops, you'll question whether you're actually in China when visiting Yokohama's Chinatown. With a rich history dating back to 1859 when Yokohama first opened as a port, Chinatown has grown into one of the largest in the world and the largest in Japan. The almost 500-square-meter area has more sights and events than you could hope to see in just one day.
Officially recognized as "Yokohama's Chinatown" in 1955, visitors to this dreamlike array of shops enter through one of five Chinese gates, named after the four directions and one for goodwill, according to the principles of Feng Shui: The East Gate (Choyo-mon) houses the azure dragon and brings prosperity. The South Gate (Suzaku-mon) is associated with the vermillion phoenix and brings good fortune. The North Gate (Genbu-mon) relates to the black tortoise and symbolizes longevity. The West Gate (Enpei-mon) enshrines the white tiger and offers eternal peace. Finally, the Gate of Good Neighborly Relations (Zenrin-mon) is the bright red symbol of Chinatown and symbolizes goodwill and an open heart.
Whichever gate you choose to enter from, wide pathways and welcoming aromas wait to take you through the many streets. Enjoy a lively atmosphere as you wander past more than 600 Chinese stores and restaurants. The area buzzes with activity year-round, from morning until late at night, making it the perfect place to visit any season, any time.
From street food stalls to sit-down restaurants, Chinatown will sate any appetite. Steamed buns are especially popular to munch on as you window shop, available with a variety of fillings from savory meat, to leek, mustard greens, and sesame red bean paste. Egg tarts and roasted chestnuts offer a sweet snack also not to be missed. All-you-can-eat restaurants, buffets, and dim sum dominate the Chinatown district so be sure to arrive hungry.
Aside from the sights, smells, and sounds of Chinatown, visitors can enjoy Kantei-byo, a bright red temple located in the center of Chinatown. Dedicated to the Chinese deity of good business and prosperity, Kantei-byo was built in 1873 by Chinese residents. Offer up prayers and light incense during the day or enjoy the beauty of the temple at night lit up by lanterns.
Chinatown also offers an incredible selection of Chinese ingredients, medicine, tea, and wines. There are stalls for fortune tellers, palm readers, and astrology advisers, making it a popular hit with younger generations looking to have their fortune told. Traditional Chinese dresses (qipao) are a beautiful keepsake and difficult to find in other areas of Japan. And don't miss the Chinese New Year Festival held annually from around late January to mid-February. You're certain to have a fascinating adventure no matter where your feet take you.
Yokohama Chinatown at night
Bars in Japan originated from Yokohama Chinatown and neighboring areas. There are many long-established bars that offer a laid-back and leisurely time for adults.
Yokohama Chinatown in the morning
Start your Chinatown exploration with a variety of breakfast items ranging from Chinese rice porridge to ramen, set dishes to dessert and soft drinks.
Essential Information
| | |
| --- | --- |
| Closed | Varies by store. |
| Facilities | |
| Online Reviews | TripAdvisor |