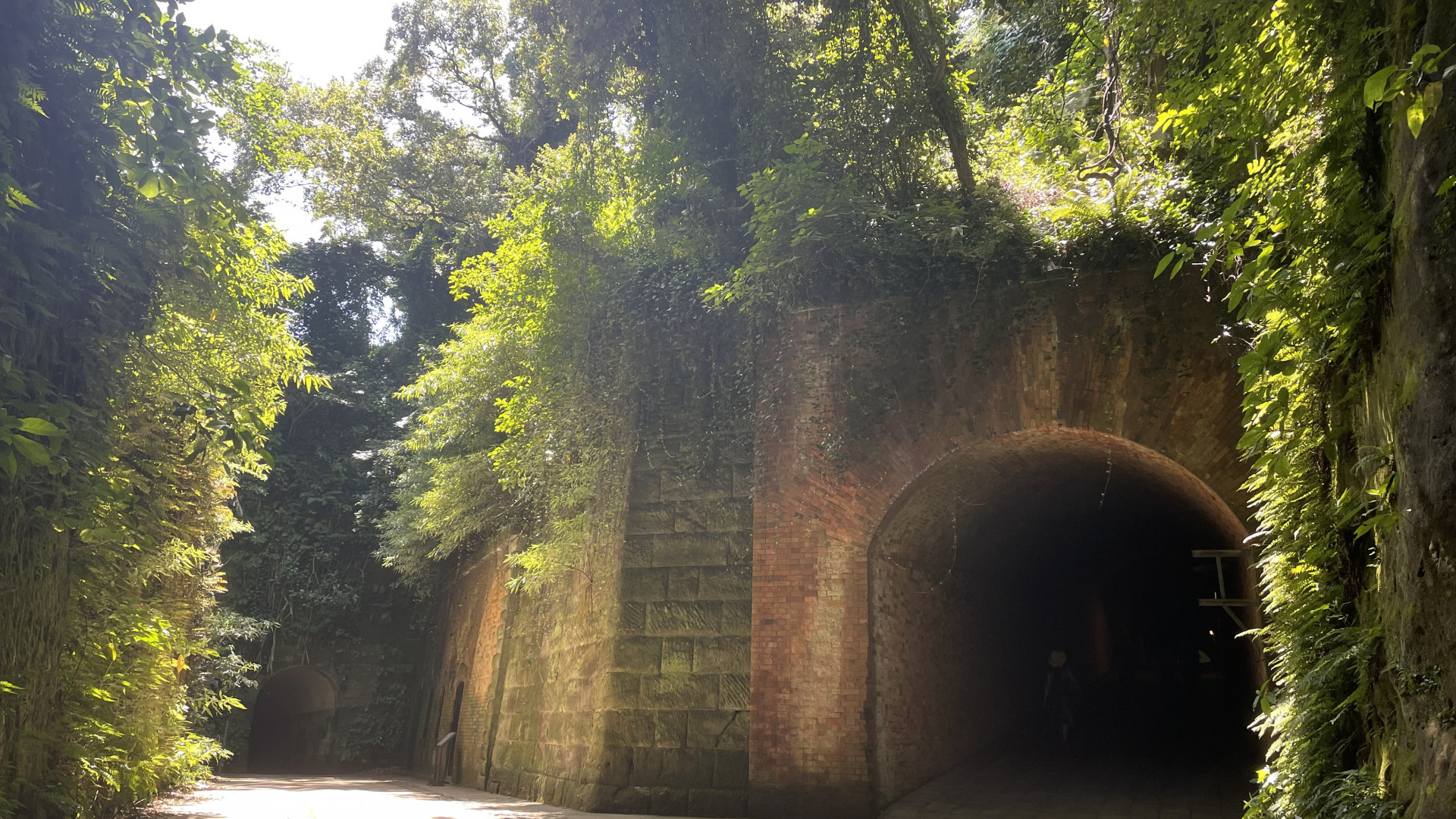 Sarushima
Sarushima is the only deserted island in the Tokyo Bay area and is also the biggest natural island. Here you can enjoy many activities such as barbecue, fishing, strolling around major historical ruins, and gathering shellfish. Every year from mid July to end August, the beach is open for swimming. It takes approximately 30 minutes to get there by boat from the Keio Line Yokosuka Chuo Station. (The boats to Sarushima have different capacities, ranging from 80 people to 200 people maximum depending on the season.) This easily accessible sightseeing spot is designated as a National Historic Site.
Travel tip
If you have some time before your ferry ride, check out the Mikasa Historic Memorial Warship, which is docked alongside Mikasa Park. The retired battleship was converted into a museum and displays historic wartime items, such as cannons and torpedoes, houses information about naval practices, and much more, making it an excellent educational detour.
Sarushima is an island filled with activities that will keep you entertained all day and leave you craving more as you return to the mainland. Also known as Monkey Island, the small island is located just off the coast of Yokosuka in Tokyo Bay. Sarushima is easily accessible from Mikasa Park via a 15-minute ferry ride that runs daily from March through November and on weekends and national holidays from December through February. A round-trip ticket plus the island entrance fee costs ¥1,500 for adults and ¥600 for children. Please note that the ferry can quickly become crowded, so plan accordingly before your desired departure time.
Sarushima is the only natural and uninhabited island in Tokyo Bay. This rustic charm is pervasive throughout the island's rocky coast, sandy beaches, and nature-claimed military outposts. Make sure you dedicate an entire day to exploring the island.
You may be surprised to learn that there are no monkeys on Sarushima. The nickname, "Monkey Island" was bestowed upon the land due to the legend of a white monkey that guided the famous monk Nichiren safely to Sarushima's shore when his boat was caught in a storm.
Explore Military Outpost Remains
Sarushima's advantageous position in Tokyo Bay made it a strategic spot for military fortification from the end of the Tokugawa Shogunate through World War II. Remnants of these outposts decorate the island, including tunnels, a barracks, and an ammunition depot. The buildings were uniquely built with a French-brick-style of architecture and are said to be the inspiration for the ruins in Studio Ghibli's Castle in the Sky. The red-brick facades stained green with moss and overtaken by the island's vegetation create visually intriguing sights and stand as reminders of a different time.
Soak in the Sun at the Beach!
The island's beaches, which populate the Yokosuka side of Sarushima, are open from July through August. The pristine beaches are a perfect getaway for some summer fun! Enjoy the soft sand, blue waters, and view of the distant Yokosuka on clear days. The beach offers umbrella and fishing rod rentals and has facilities on-site, such as changing rooms and showers. For a truly memorable experience, you can rent a barbeque set to grill some of your favorite foods during your stay. Please note that you must bring your own food from the mainland as Sarushima does not sell the necessary ingredients. Also, be sure to stop by Ocean Kitchen, a small cafe by the beach, for some delicious savory and sweet treats.
Walk Along the Rocky Shoreline
For a more rugged feel, take some time to explore the rocky coastline on the northern side of the island. Enjoy the magnificent ocean views and refreshing breeze and spend some time searching tide pools for marine life!
Essential Information
Closed
In service: Mar–Nov: Everyday / Dec–Feb: Saturdays, Sundays and holidays only
Costs

Boarding Fee: 1,400 yen (Adults)
Admission: 200 yen (Adults)

Facilities
Online Reviews
TripAdvisor