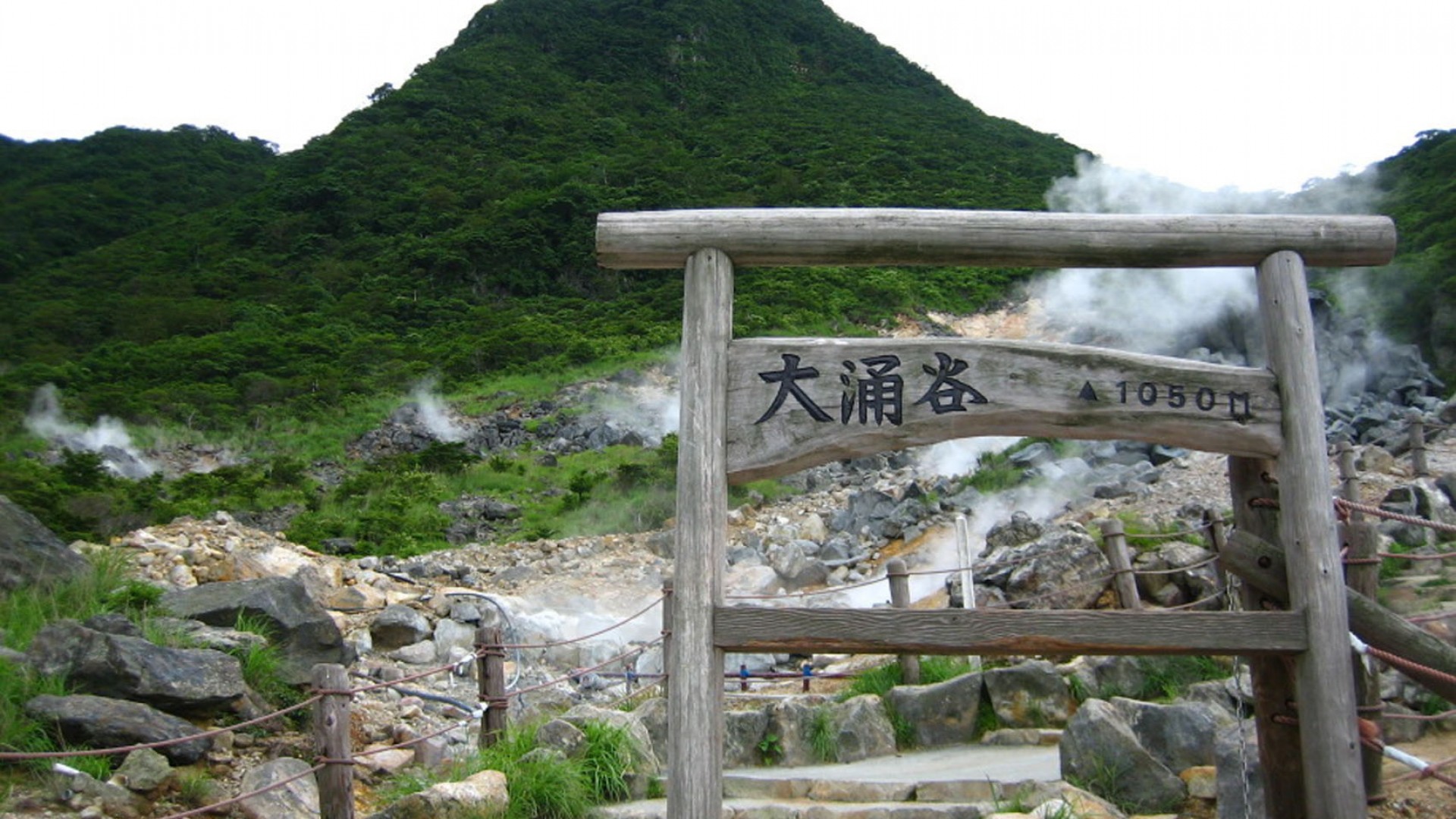 Owakudani
Caution: Volcanic gases are hazardous to your health. Do not enter this area if you have asthma, bronchial disease, respiratory disease, heart disease, etc.
Ōwakudani is a popular tourist spot that attests to the past volcanic activity of Hakone. Actually a crater on Mt. Kamiyama formed by the last volcanic eruption of Hakone around 3,000 years ago, Ōwakudani still actively emits a white "smoke" of sulfuric volcanic fumes. The desolate sight traces back to the time when the place was called "Grand Inferno," which was later renamed when the Meiji Emperor and Empress visited Hakone in 1873 because people hesitated to invite the Emperor and Empress to a place with such a name. It almost seems a shame to have lost such an evocative name. Now, a tourist center has been established with souvenir stores and a restaurant/café. "Kuro-tamago" (black eggs) have gained popularity as a local specialty of eggs hard-boiled in the hot springs.
Travel tip
This spooky, sulphury, power spot in Hakone is a must visit. Be sure to check out the black eggs – it is said that eating just one will add 7 years to your life.
Essential Information
| | |
| --- | --- |
| Hours | 8:30-17:00 |
| Duration | 1h |
| Closed | Contact before visit (open always) |
| Facilities | |