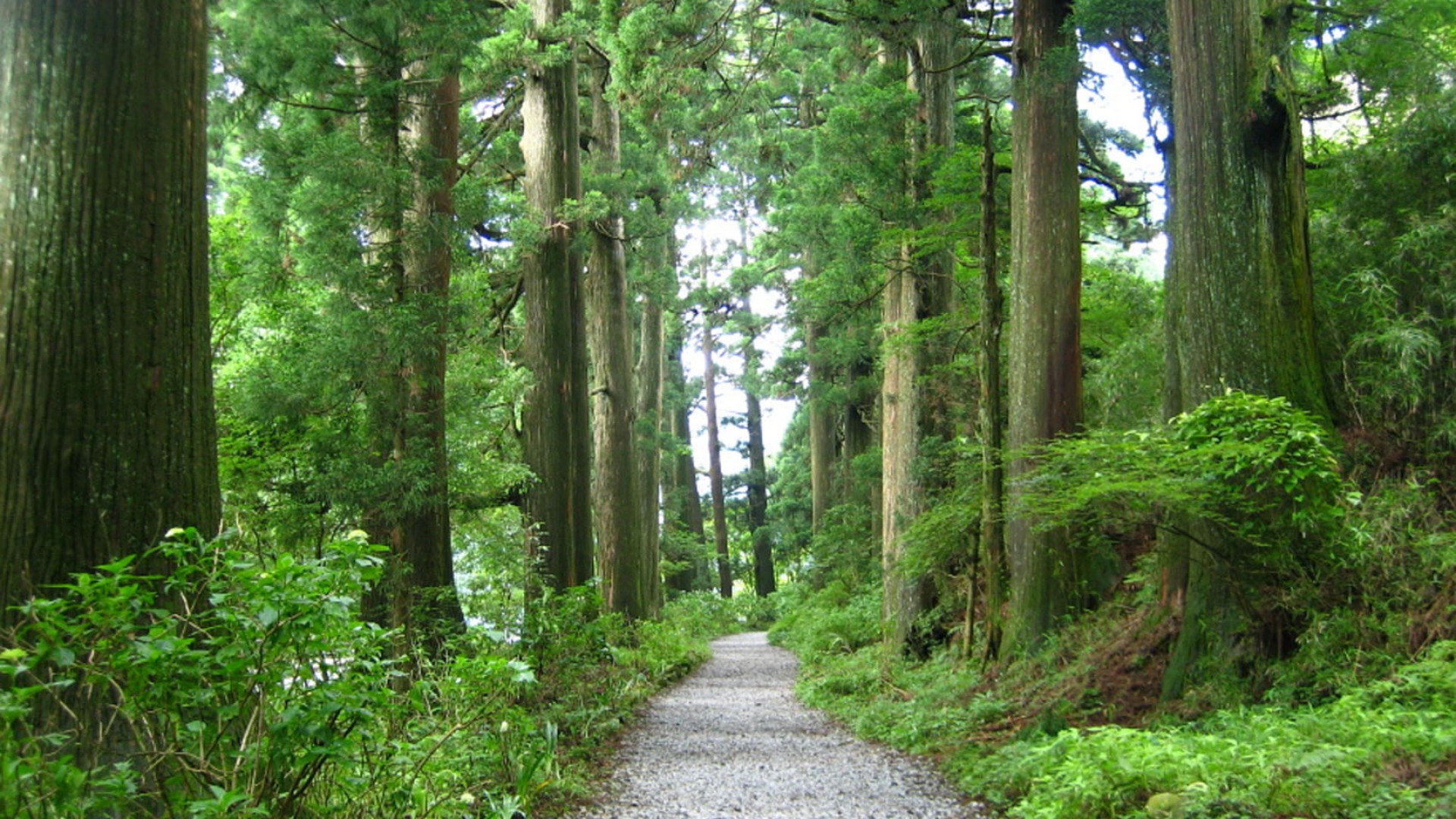 Old Hakone Highway Cedar-lined Road
The old cedar-lined road along the Old Tokaido Highway stretches for 300 meters from Hakoneshisho bus stop near Hakone Check Point to Onshi Koen Park. This is one of the iconic scenes of Hakone that is reminiscent of the Tokaido Highway in ages past.
Travel tip
This hiking path, as well as Hakone Shrine, are the two best places to see magnificent cedar trees. Descending is easier than the climb, but is tough on the knees.