Exploring the Old and New: Odawara in One Day  
Culture
As you step off the train at JR Odawara Station, you are hit with the feeling that you're not in Tokyo anymore — that you're definitely in for something different. Something fresh, something you've been needing for a long time but not been able to put your finger on it. The fresh coastal air, the relative lack of people (compared to Tokyo) and the vast expanse of sky - something that usually just pops out between buildings and skyscrapers, something you usually associate with holidays.
Odawara Castle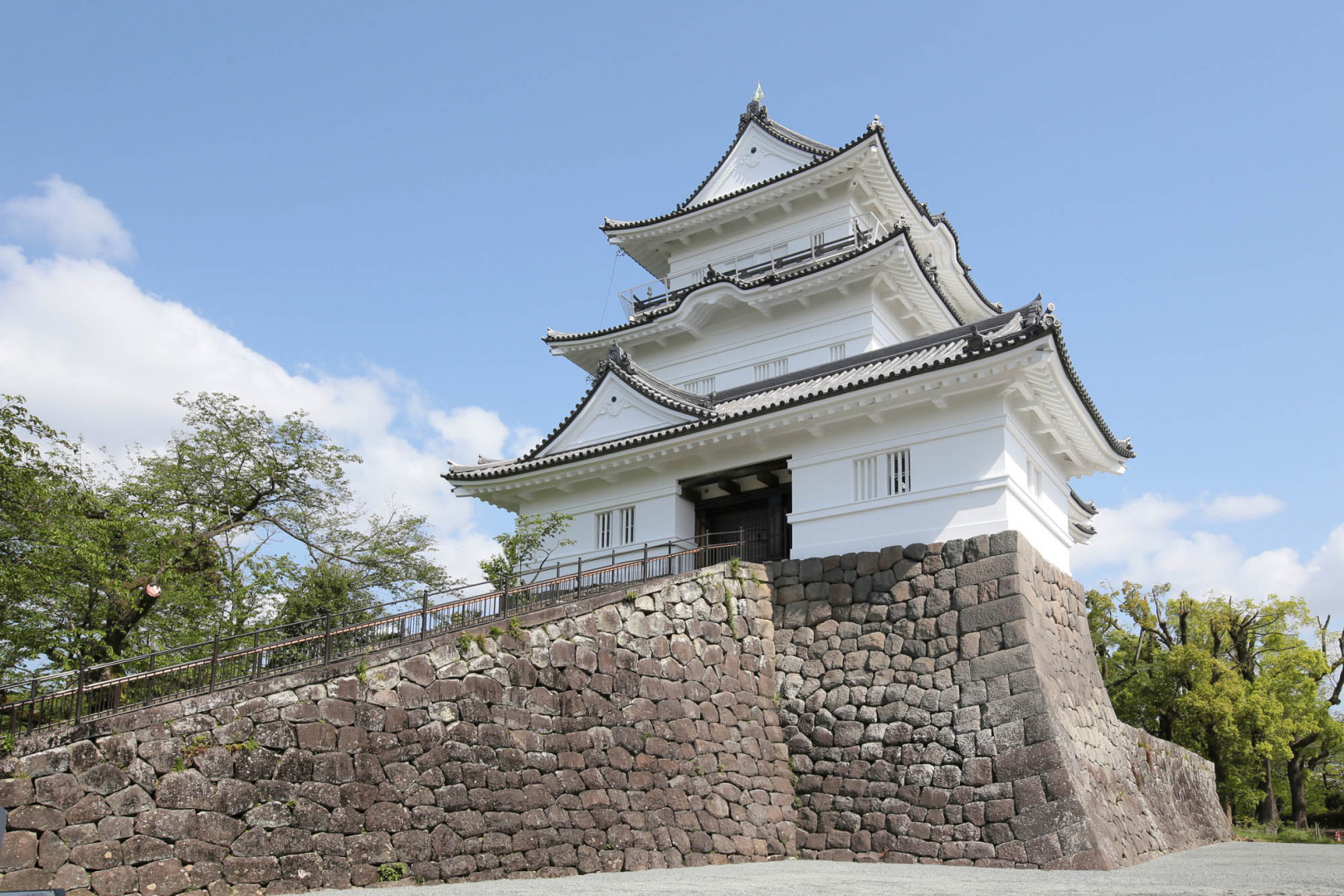 As you leave the station building and turn right you can see the top of Odawara Castle and as you navigate the various roads on your 10-minute walk to the castle, you can see it in all its glory. It's not a castle in the way that Edinburgh Castle (Scotland) or Hohenzollern Castle (Germany) are castles. This is a Japanese castle, bright and perfect and a structure which holds a great deal of importance in Japanese history, especially when discussing the Sengoku (warring states) period before Japan was unified.
Odawara Castle dates back to 1447 but due to the predictable nature of war and natural disasters in Japan, it has been rebuilt on several occasions. Various parts of the structure were undergoing construction until as recently as a few years ago. This doesn't, however, take anything away from the castle's undeniable splendour and historical importance. The castle you see before you now is, from the first (and main) Umadashi Gate (where traditionally guests or warriors would enter with their horses) to the entrance into the castle itself is magnificent. The stone blocks used at this gate originate from the Hayakawa quarry - home of the original boulders used hundreds of years before. Visitors will note holes embedded into the gate walls, where traditionally archers would attack any intruders such as the army of Toyotomi Hideyoshi who eventually took control, in 1590, from the ruling Odawara Tojo clan who had used the castle as its stronghold for many decades.
To access the castle, visitors must climb several steps which could be strenuous for the elderly or those with disabilities. It must be noted that the castle complex has no escalators or elevators. For history buffs, Odawara Castle is a goldmine of historical documents, artefacts, valuable information about the enigmatic Hojo clan, the castle's own history throughout the centuries and displays of armour and samurai swords and other weaponry. The ultimate reward is to be found at the castle's top floor which affords breathtaking ocean and mountain views. On a clear day, visitors can see as far away as Chiba Prefecture's Boso Peninsula and, supposedly, some of the Izu islands which lie off the coast of Tokyo. It's a majestic castle and well worth a day trip for those wanting a touch of respite from the hustle and bustle of Tokyo.
Odawara Castle is a delight for tourists and residents searching for a piece of history and cultural significance only a relatively short train journey away from central Tokyo. Framed with an array of stunning nature, the castle is the living hub and main attraction of Odawara City. The people of Odawara are rightfully proud of their castle, history, culture and cuisine and it should be known as a vital spot for tourists on their way to or on their way back from nearby locations such as Hakone. A trip to the castle has the curious effect of placing you in a location which played a central role in the ultimate unification of Japan.
Soga Plum Grove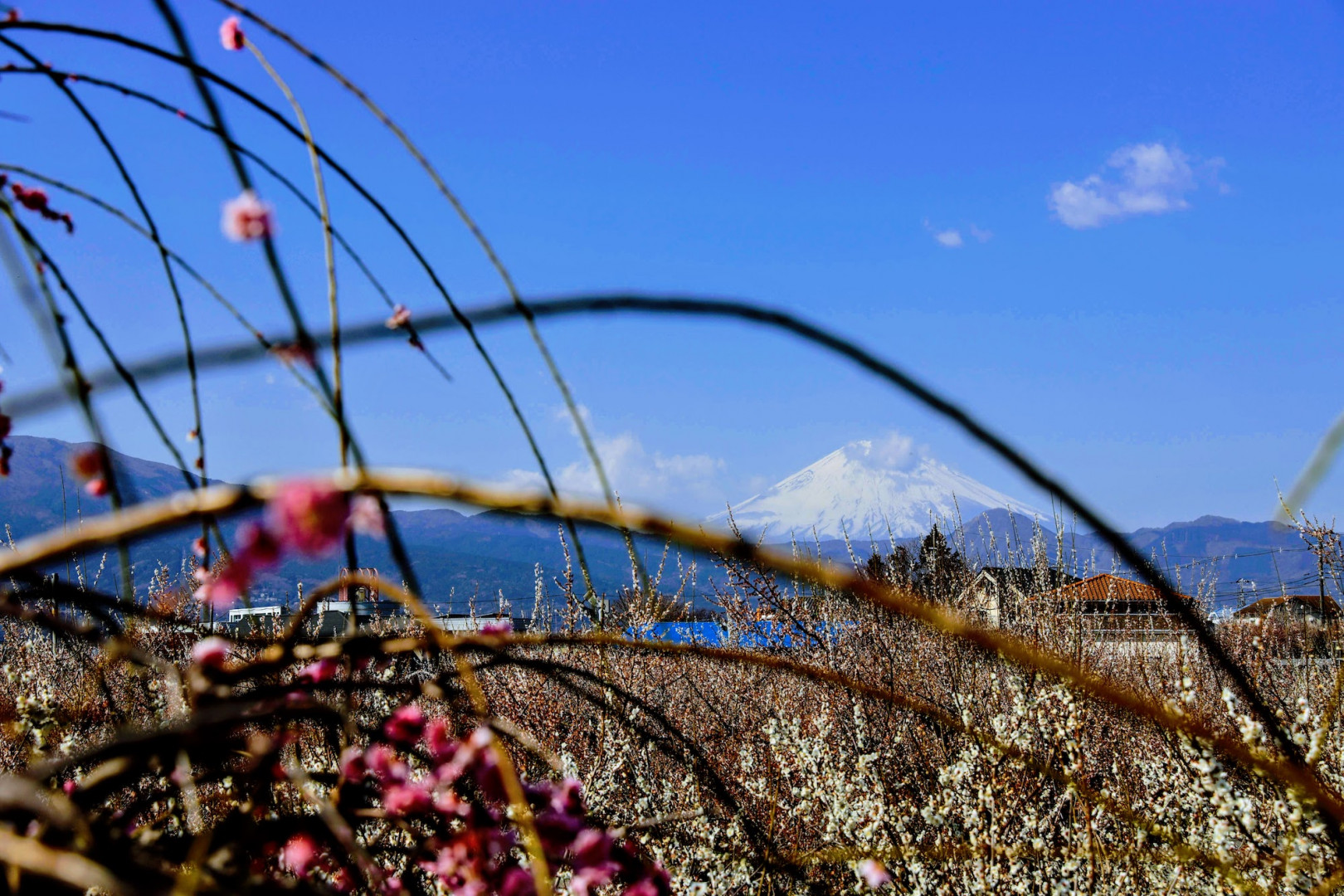 About 20 minutes train ride from JR Odawara Station with a quick change at Kozu, is the town of Shimosoga which plays host to the renowned Soga plum grove which attracts visitors from far and wide every year to witness some very impressive floral views and a beautiful early spring aesthetic.
Plum blossoms precede the hanami season (cherry blossom viewing) and lead the Japanese fascination with blooms, seasons and festivals. Held from February to early March every year, the Soga plum forest is the main venue and consists of three main areas: Bessho, Hara and Nakagawara. Each area is operated by the farmhouses which are located there with Besssho being the biggest of the three. The festival, which has a huge amount (said to be in the region of 35,000) of plum blossoms also features citrus and vegetable stalls, the opportunity to purchase souvenirs, an array of local and popular food and much more.
Visitors also have the opportunity to see Yabusame (an ancient tradition where people on horseback shoot arrows at targets) and Kotobuki-Shishimai (a dance made up of people wearing lion masks). Kotobuki-Shishimai is a dance said to exorcise evil spirits and for good health and harvest for the coming year ahead.
Enoura Observatory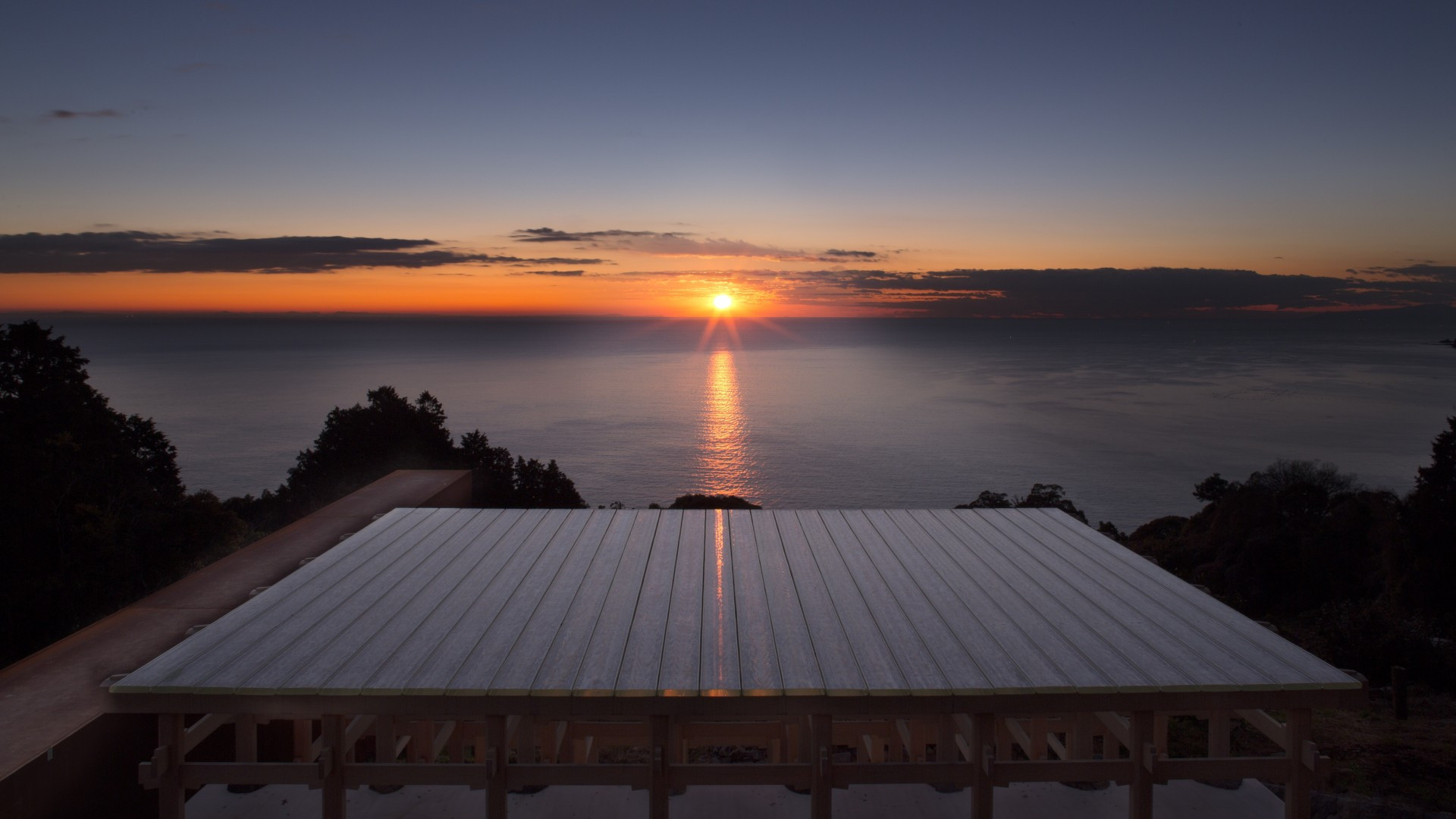 Just more than 20 minutes from Shimosoga, by train, is Nebukawa Station which operates on the JR Tokaido Line. Nebukawa is a quiet area of Kanagawa Prefecture but hosts one of the remarkable attractions in Japan designed and run by one of the country's most celebrated contemporary artists, Hiroshi Sugimoto. There's a free shuttle bus that runs from Nebukawa Station to Sugimoto's magnificent Enoura Observatory which has caused a fuss since opening in 2017 to much fanfare.
Overlooking the gorgeous Sagami Bay, the Enoura complex was designed to showcase the essence of Japanese culture and is a must-visit destination for art and architecture enthusiasts. Located in the former site of a mandarin orange grove, Sugimoto writes of Enoura and the neighboring area of Odawara. "Odawara has the potential to be the capital of communication of our culture to the world. This is because the unique character of Japanese culture, a continuous legacy dating back to the prehistoric Jomon period, has been the art of living in harmony with nature. The Japanese people developed a unique culture incorporating the worship of myriad deities and spirits of the natural realm. In today's grim world of rampant materialism and consumerism, when so much of this natural splendor has been destroyed, it is the revival of these ancient Japanese traditions that we need most."
With panoramic views extending to Chiba Prefecture's Boso Peninsula and Oshima Island, Enoura Observatory aims to be a beacon of art and culture and consists of a gallery space, a noh theater stage, a tea ceremony room, gardens and office space. It's a beautiful way to spend a few hours next to the sea and immerse yourself in Japanese culture and traditions that have lasted for centuries.