Enoura Observatory
Western Area 2h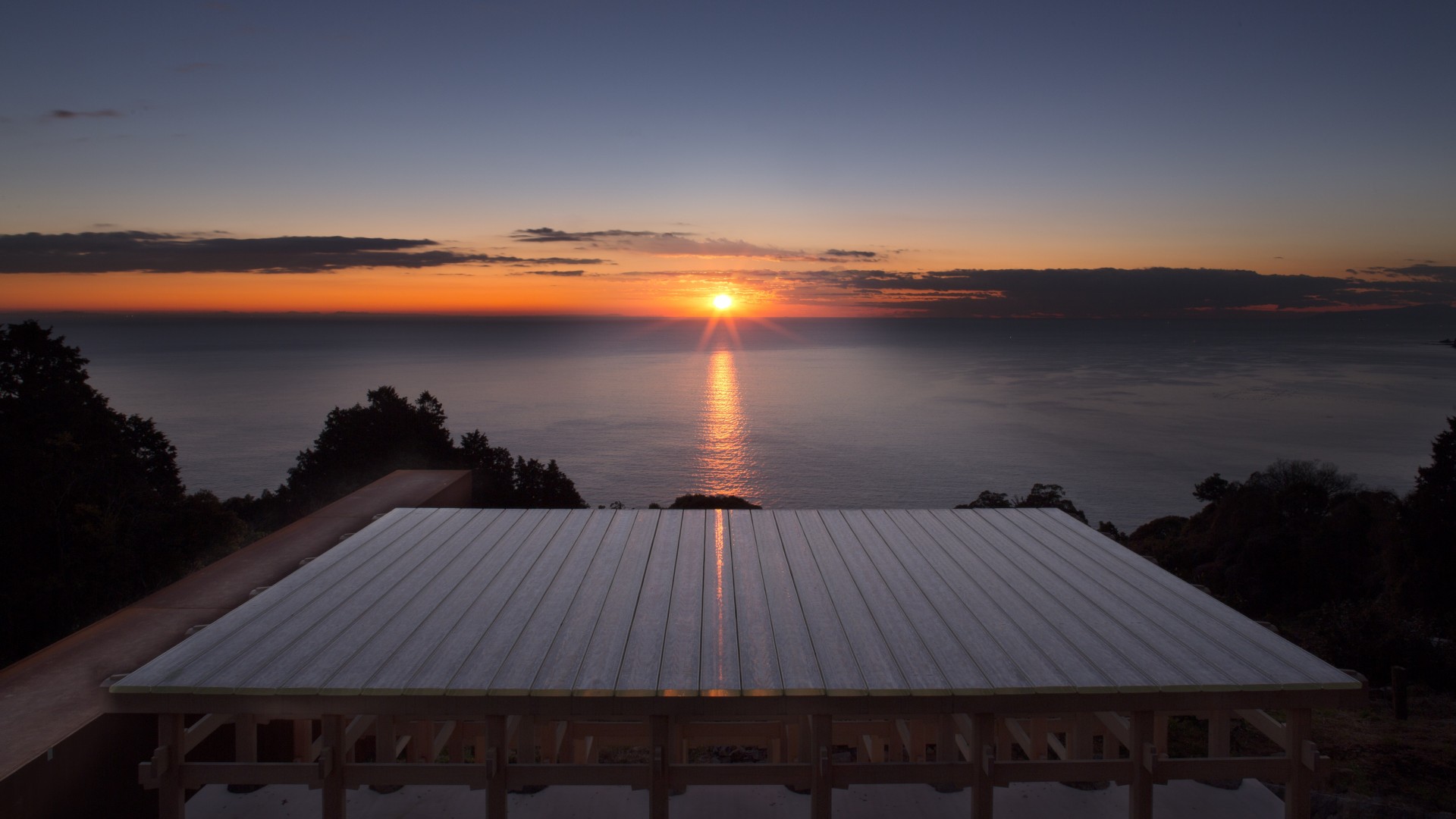 (c)Odawara Art Foundation

todo: absolute this
Overview
The Enoura site, situated on a hilly citrus grove in the Kataura district of Odawara, offers breathtaking panoramic views of the Bay of Sagami. The facility was envisioned by contemporary artist Hiroshi Sugimoto as a forum for disseminating art and culture both within Japan and to the world and comprises a gallery space, two stages, a tea house, and other features that make the entire premise into a truly magnificent landscape.
Detailed information
Address
362-1 Enoura, Odawara City,Kanagawa
Access
- The nearest stations are Nebukawa and Manazuru on the JR Tokaido Main Line. Note: There is a free shuttle bus from Nebukawa Station - Please visit our website for more information on the shuttle bus timetable, information for coming by car or charter bus, and more.
Holidays
Tuesdays, Wednesdays, New Year's Holidays and extraordinary circumstances