A Maritime Tour through Yokosuka: Explore the seaside and American-influenced culture
Yokosuka is a port city located on the Miura Peninsula in southern Kanagawa known for its rich maritime heritage. Visitors have plenty of opportunities to discover activities, tours and museums related to the sea such as the great memorial battleship Mikasa.
Yokosuka is also home to an expansive US Navy base and western influence abounds in local neighborhoods such as Dobuita Street, where tourists can enjoy a variety of international shops and restaurants. As such, Yokosuka is a friendly and welcoming environment for visitors.
Yokosuka makes a great destination for history buffs and sea lovers alike, and the following itinerary is designed as a comfortable day trip from Tokyo. We will give you a few options, depending on whether you have access to a private vehicle or not.
Departure from Tokyo in the morning
Yokosuka can be reached in a little over an hour from Tokyo with connecting routes from Tokyo Station (Yokosuka Line) or Shinjuku Station (Shonan Shinjuku Line) that both pass close to Yokohama. From Tokyo, you can even get there without changing trains if you plan it out correctly and there is typically not too much difficulty in finding a seat on the train.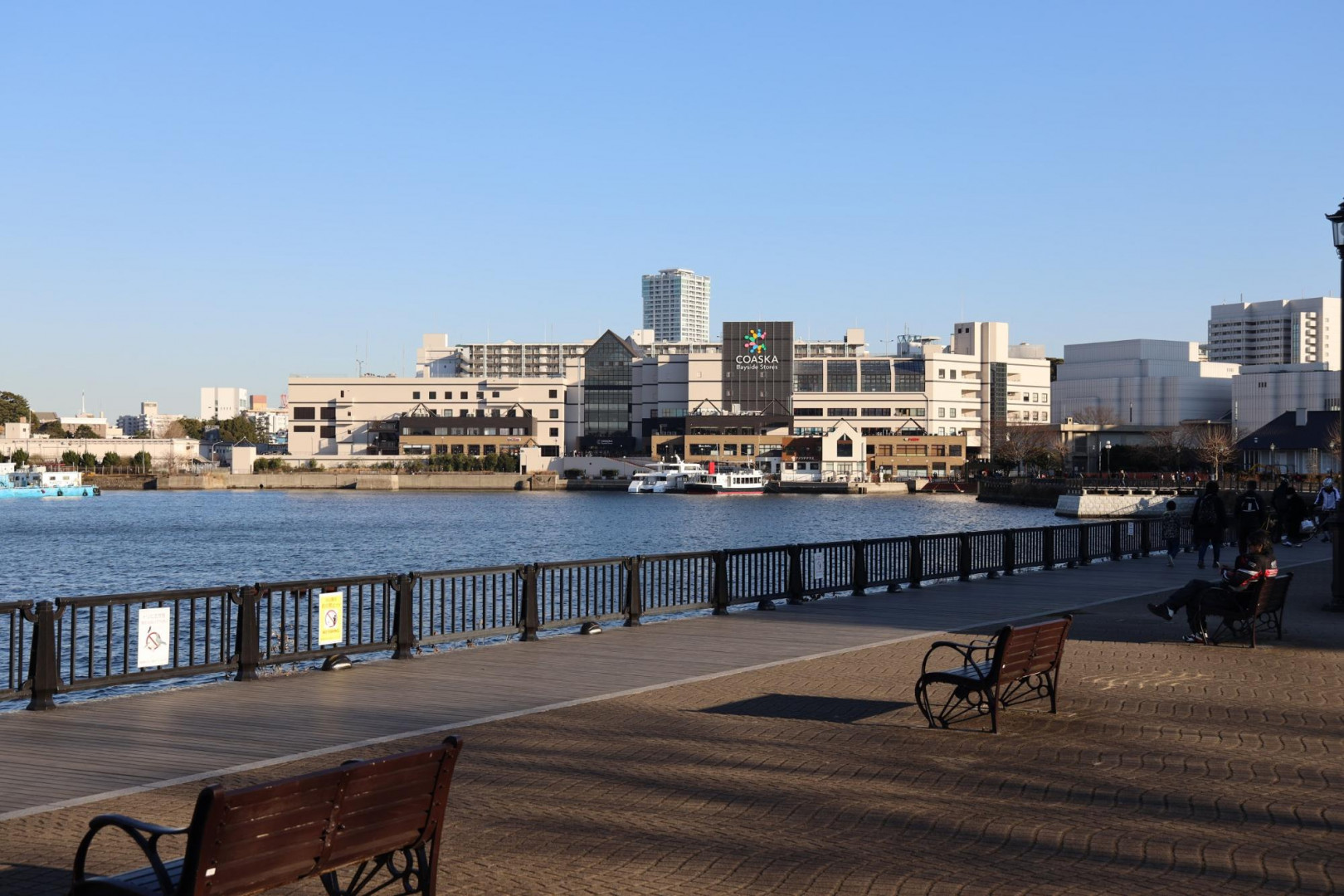 Once you arrive at Yokosuka Station, there is not much need to worry about local transportation just yet as the first of our sights can be reached on foot and there are plenty of opportunities to walk along a variety of beautiful seaside parks as you get around. For those who want to get around a little quicker, there are bus routes and taxis just outside Yokosuka Station.
Walking from Yokosuka Station
Unless you plan to drive to Yokosuka or rent a car from the start, we recommend you walk from the station along Verny Park towards heading eastward. As you walk along the park, take in your first seaside views of the day and check out the US naval base across harbor. You will likely spot several docked ships including carriers, destroyers, and submarines.
As you reach the end of Verny Park, you will come across a massive shopping complex opened in 2020 called COASKA Bayside Stores. Feel free to take a stop for coffee or breakfast or look around its modern design and 100+ stores and tourist attractions. If you plan to shop, however, we recommend you visit on the way back to the station so you can travel lightly.
First Stop: Dobuita Street
To the southeast of COASKA, across the highway, we will reach Dobuita Street, an American-influenced strip known for its vintage shops, tacos and burger joints, and an active nightlife scene. There is a great number of fashion, military, and apparel stores you can browse along the way.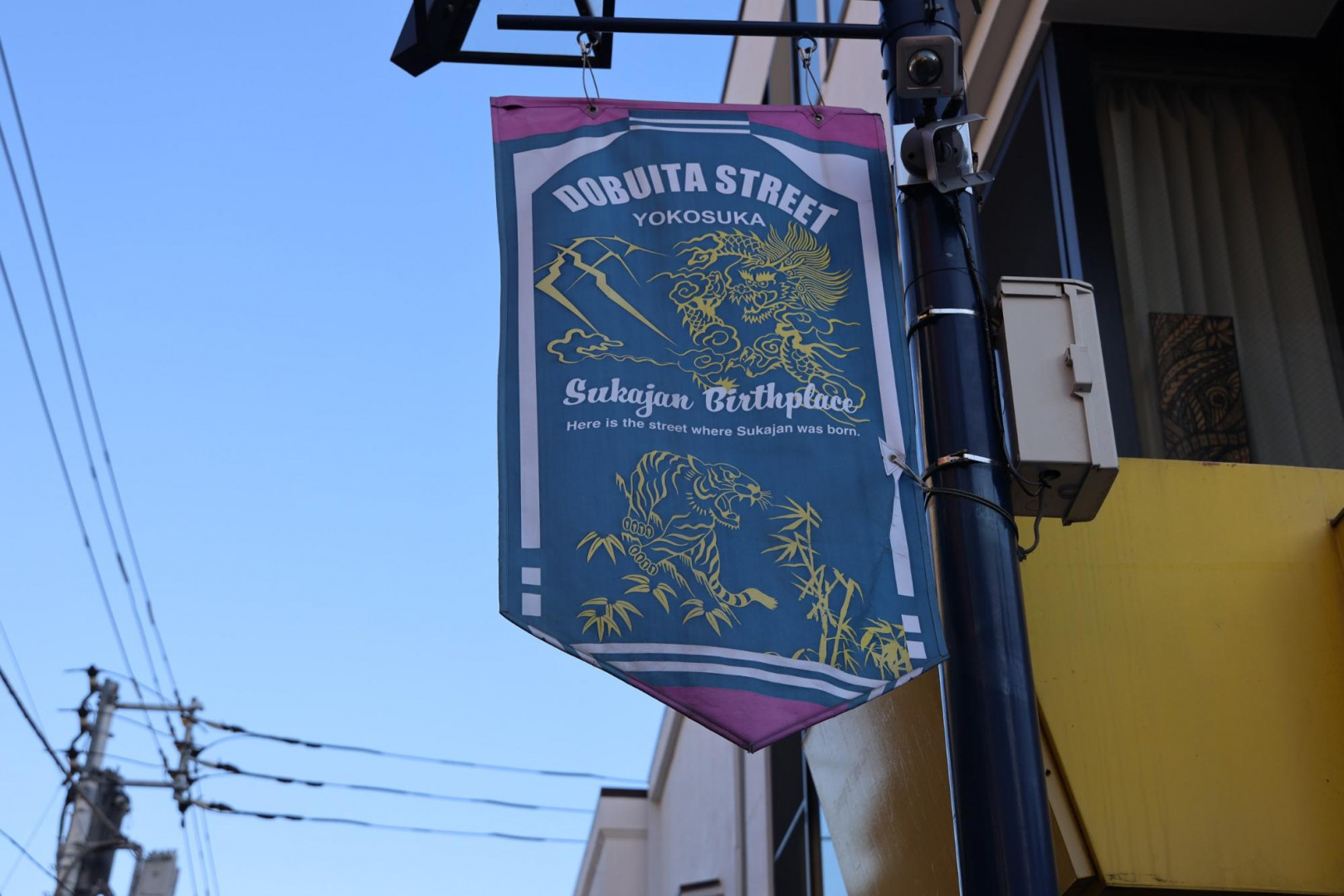 We recommend you stop here for some food and drinks in the area. You will likely notice the local specialties of Yokosuka Curry and Kaiji Curry (rumored to have originated from the nearby military base) if you make it past the burger shops. If your itinerary has room for nightlife, check out the Yokosuka Tegata voucher for a wide variety of discounts and special offers.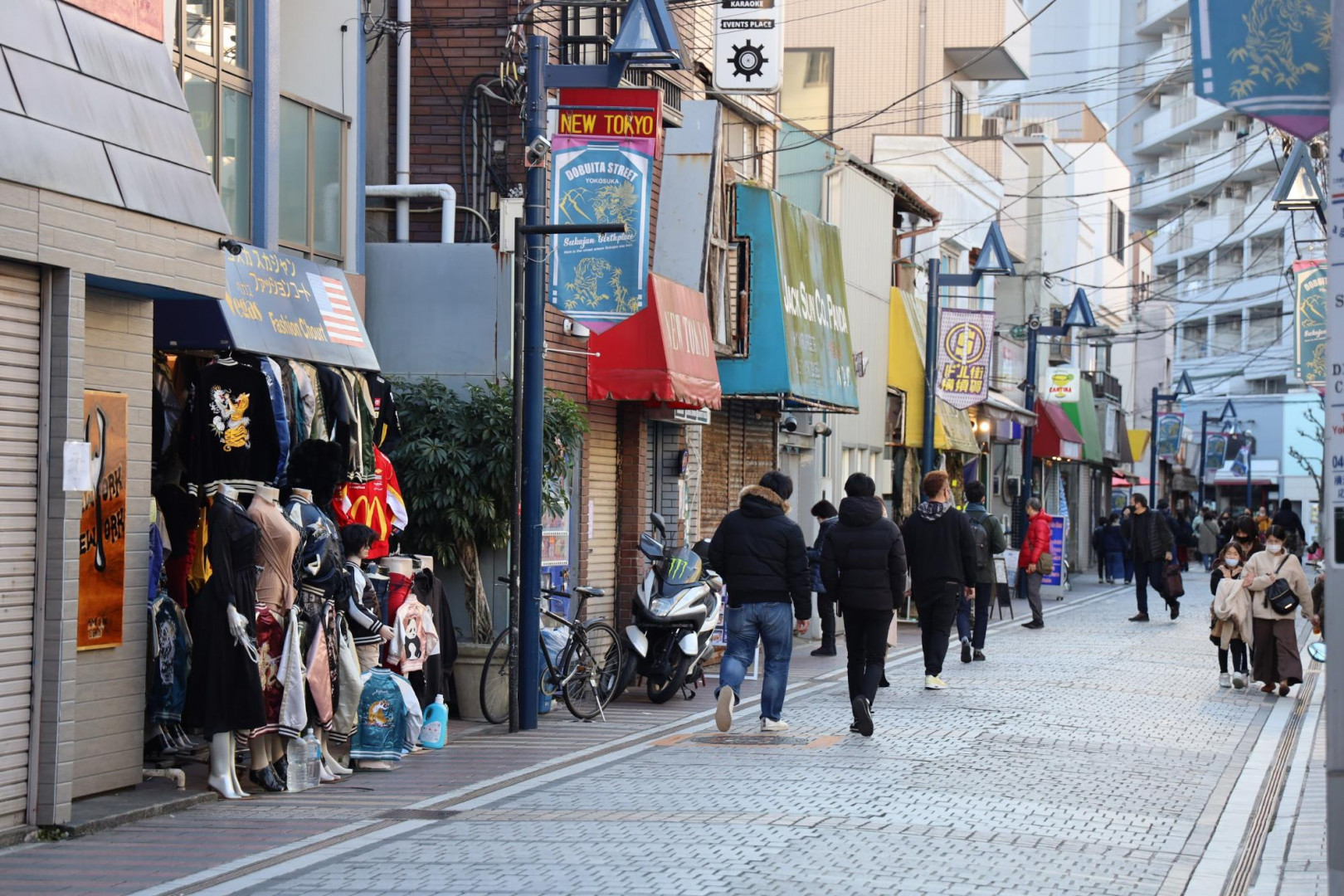 Walking the entirety of Dobuita Street only takes around 15 minutes without stops and as you reach the end of the road, you will need to cross back north over the highway and keep heading east towards our next destination.
Mikasa Park / Mikasa Historic Memorial Warship
Our next stop will be Mikasa Park where we will likely spend at least an hour. The first thing you will notice when approaching the park is the giant Battleship Mikasa. Mikasa is one of the three great historical warships of the world and was the flagship of Admiral Togo during the Russo-Japanese War (1904-1905). Visitors can board the ship for a small entrance fee and explore the upper deck, the main deck and the bridge. There are English materials available.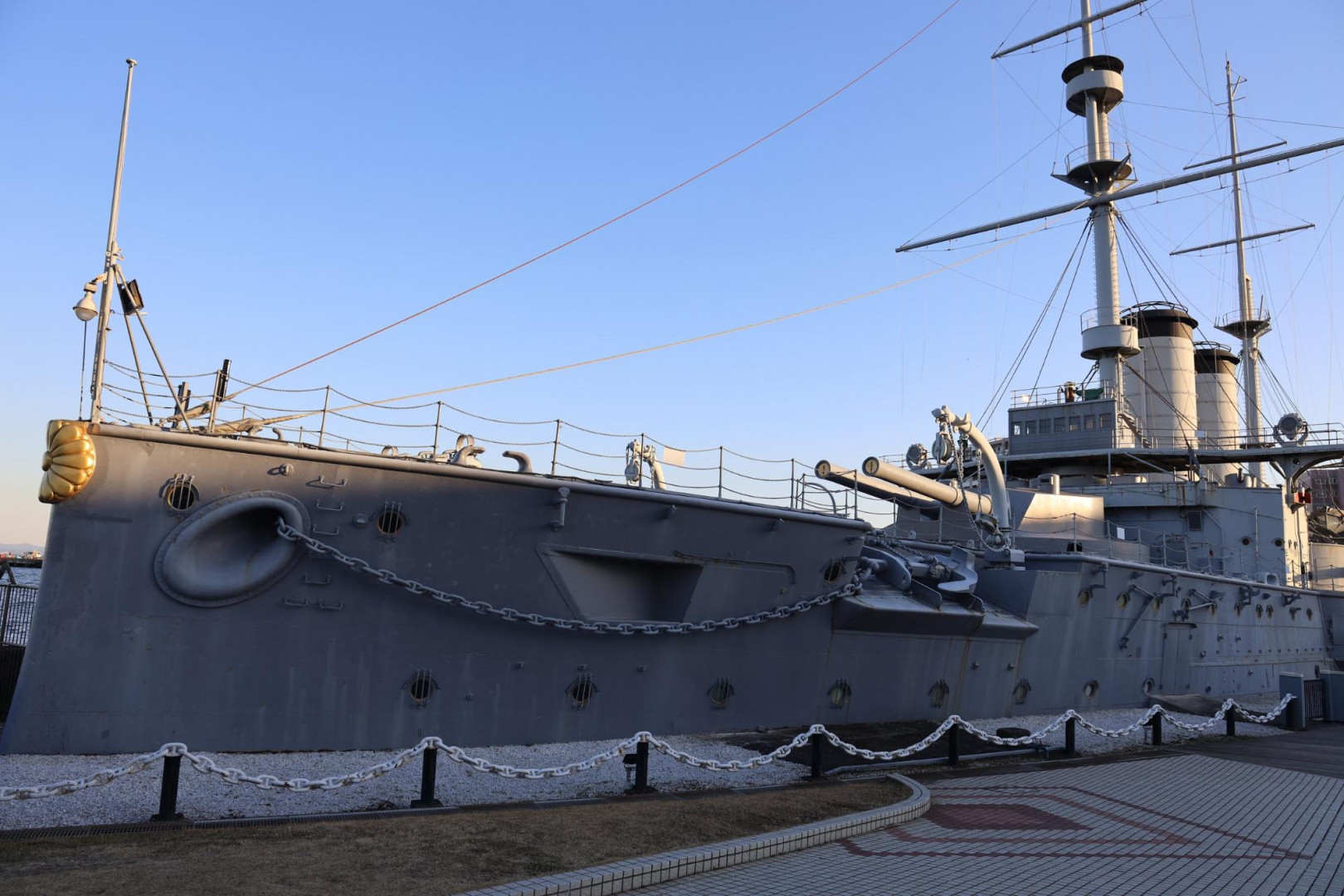 Outside the battleship, Mikasa Park is a great place to take in some more seaside views. As the US Naval base is to the west of the park, you can get more of an open sea view from here, including views of the nearby Sarushima Island.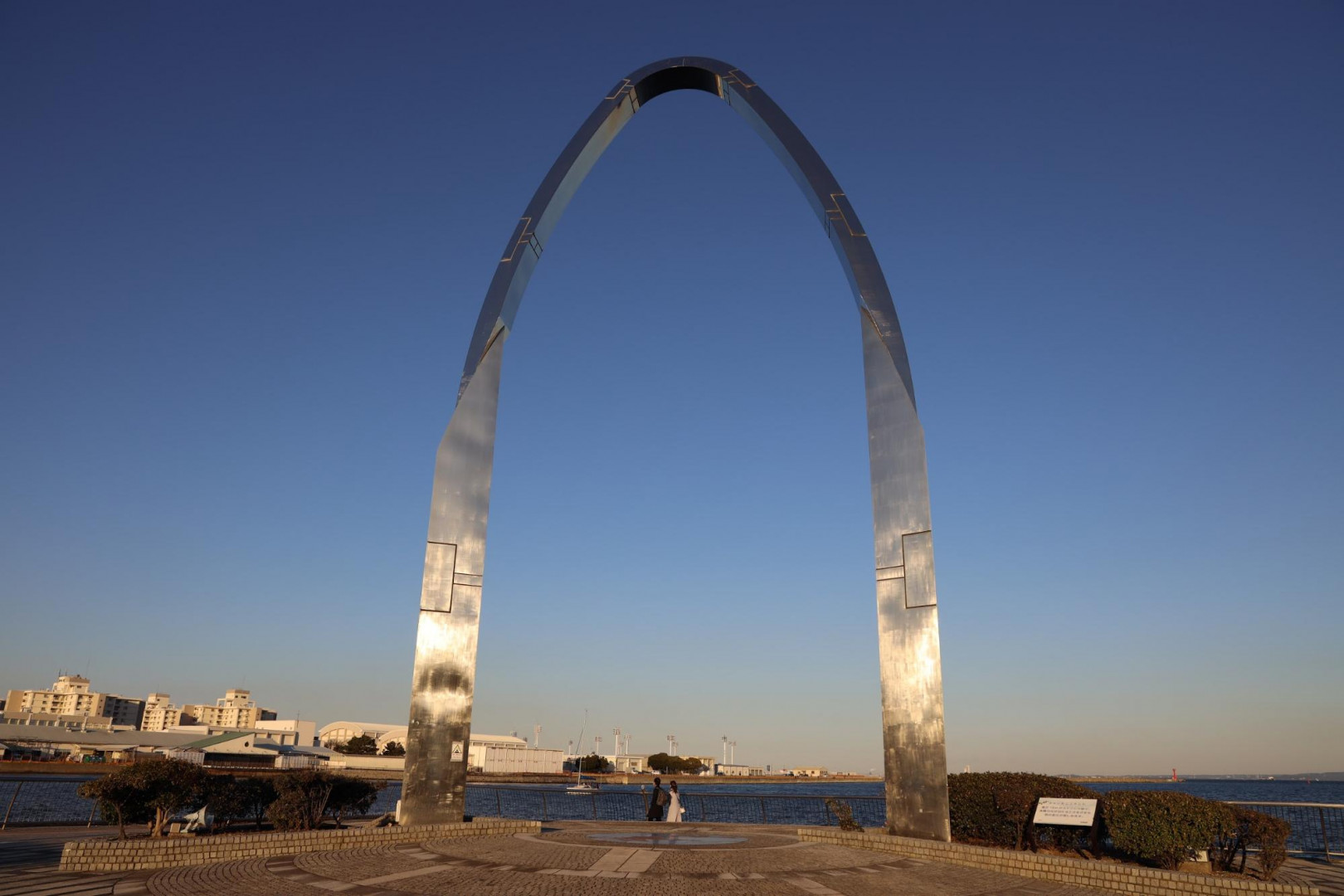 Bonus: Inside Mikasa Park is a ferry leading to Sarushima Island (monkey island) which holds the ruins of a former fortress and is a popular spot for hiking and barbecues. The ferry runs about once an hour and takes about 15 minutes each way. Most visitors give themselves at least an hour to visit the island and explore all the walking paths.
If you wanted to just touch on the urban area of Yokosuka, you could stop the day trip here and still have about half a day to explore other areas of Kanagawa. Otherwise, the following locations will take you deeper into Yokosuka and the Miura Peninsula.
Eastern Yokosuka: Cape Kannonzaki / Kannonzaki Lighthouse
Cape Kannonzaki is far to the southeast of Mikasa park. Well out of walking distance, you can either take the local train from Yokosuka-chuo Station to Uraga Station and walk from there, but it is recommended more for tourists who are able to get around by car.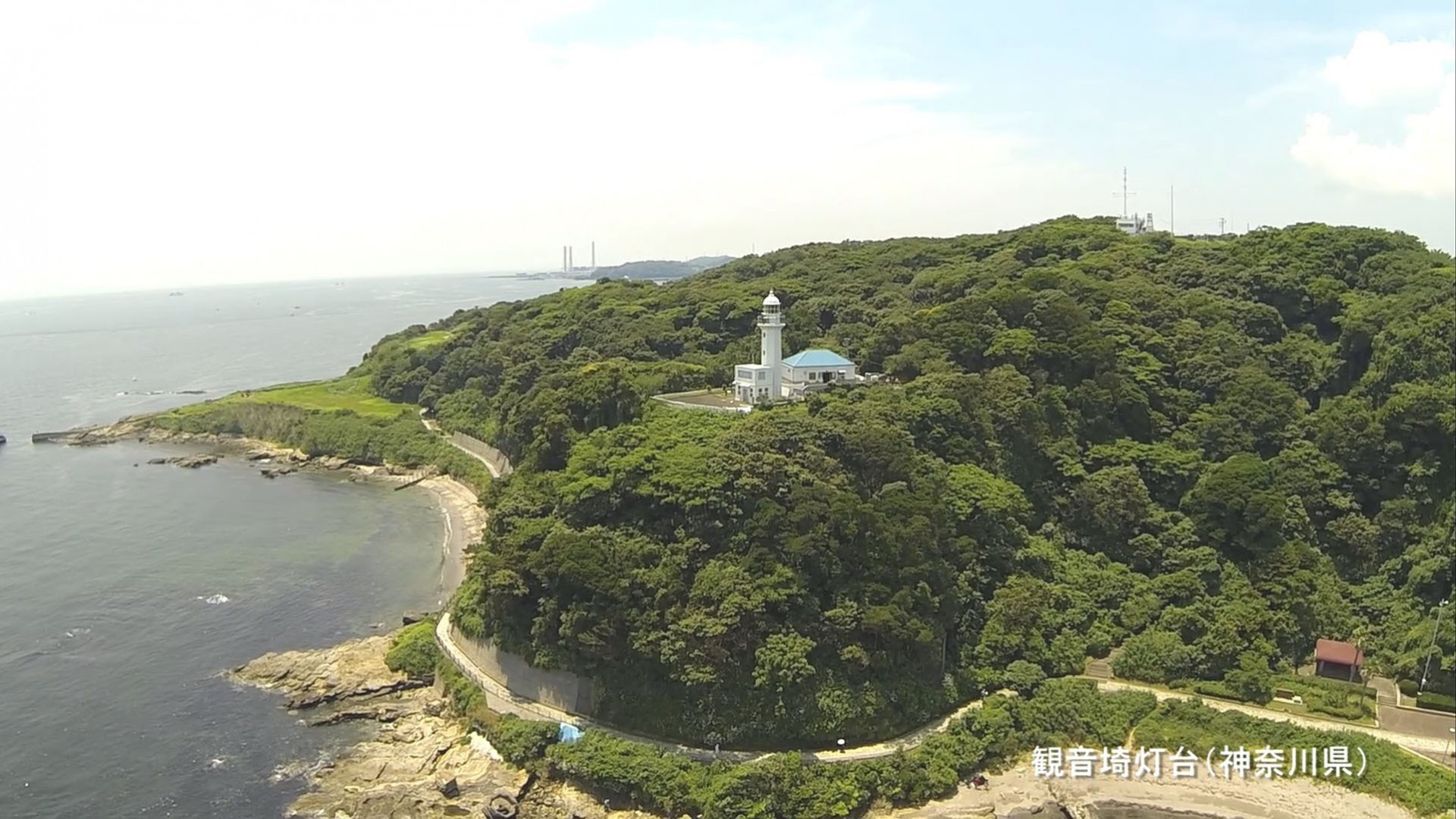 The Cape area includes Kannonzaki Park, Kannonzaki Beach, and Kannonzaki Lighthouse. The lighthouse in particular is recommended as you can take in the full view of the Boso Peninsula. The park and its lengthy walking paths is great for nature lovers and history buffs alike, as there are wartime fortress ruins and memorials to explore in addition to the orchards, flower gardens, and rocky coastlines.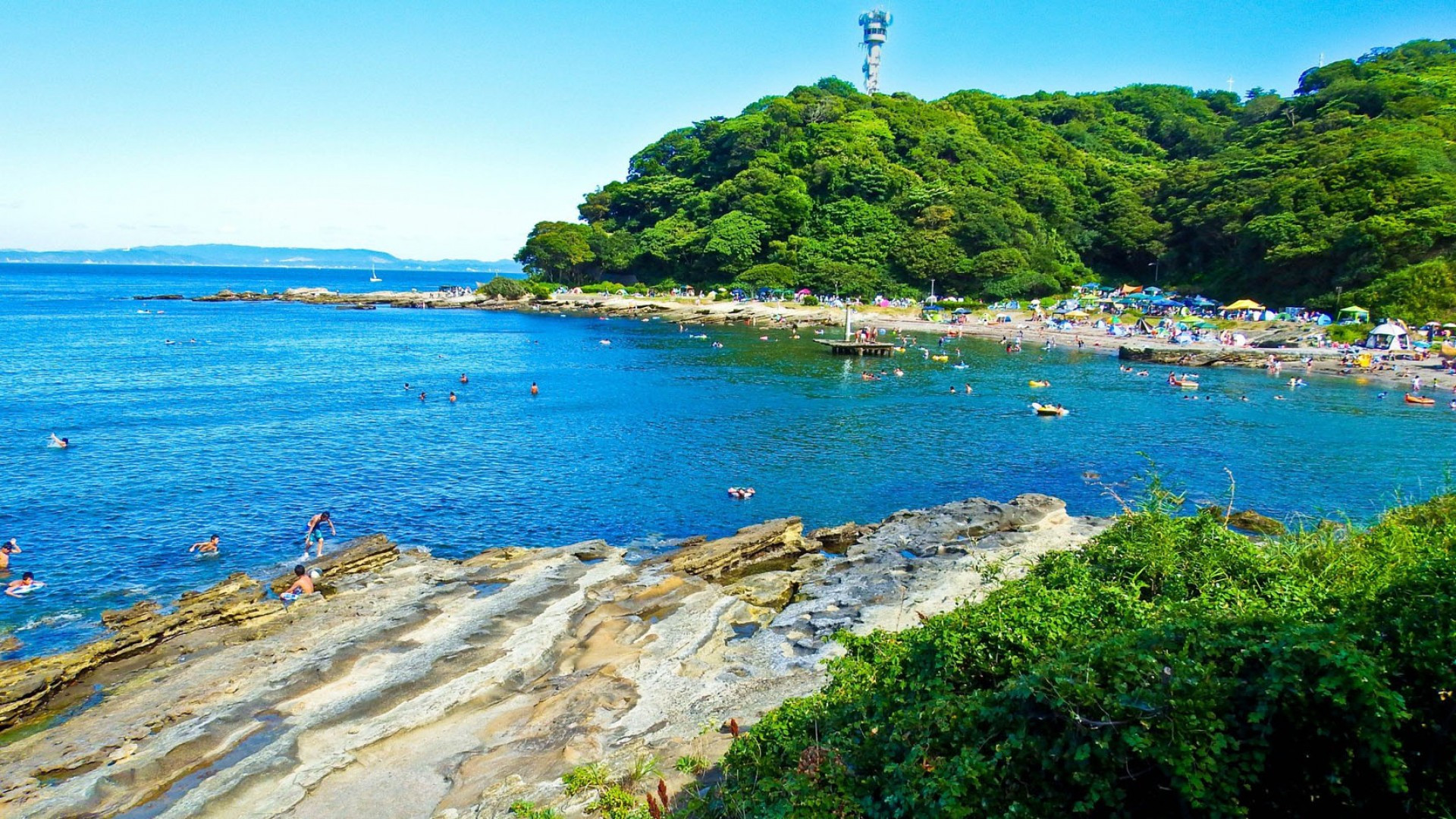 Western Yokosuka: Tateishi Park
As the largest municipality in the Miura Peninsula, Yokosuka stretches from east to west and has a lengthy coastline along the western side of the peninsula just below Hayama. For tourists who can drive the area, there is at least one location in the west that is not to be missed.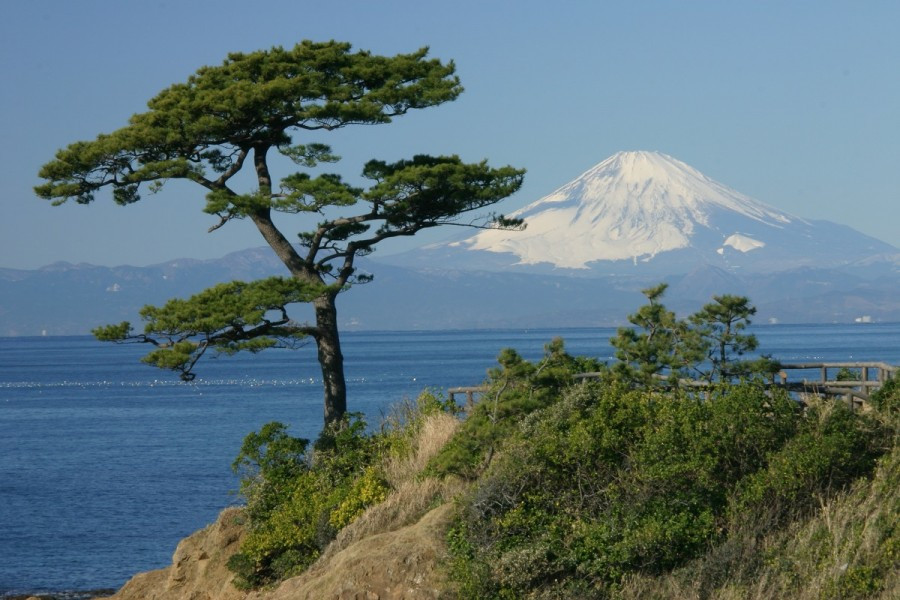 Tateishi Park is famous for its beautiful views of the Tateishi coastline and Mount Fuji to the far west. Sunsets are especially beautiful here as the islands and cliffs off the coastline set up for some amazing photograph points.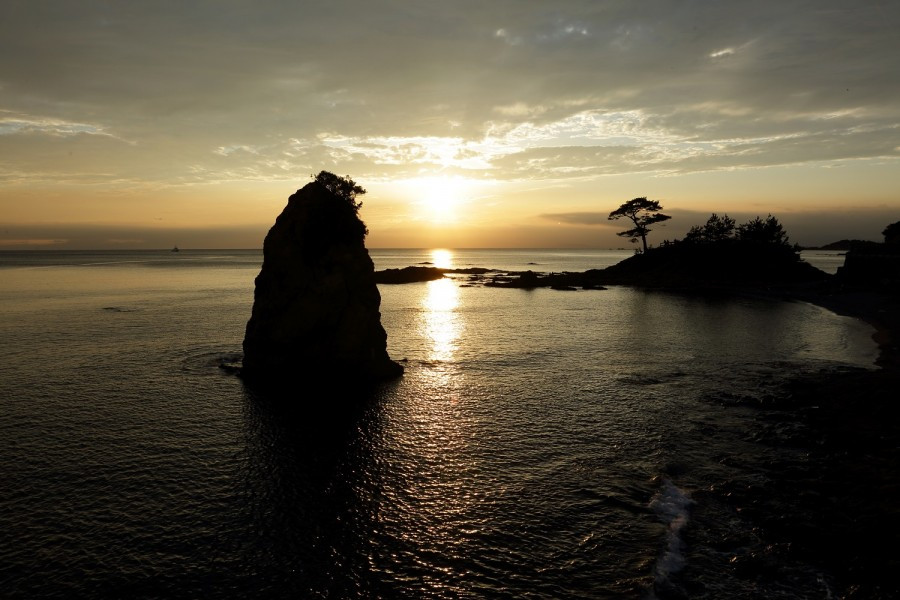 Back to the station
Depending on your method of travel, you will either drive back or head back to Yokosuka Station and make your way back north towards Yokohama or Tokyo. The ride home is typically pretty uncrowded, and it will take you just an over to get back to Tokyo Station.
Sample Route (without car)
9:00 am - Tokyo Station (Yokosuka Line) → Yokosuka Station - Train
10:30 am - Yokosuka Station → COASKA (via Verny Park) - Walk
11:30 am - Dobuita Street (Lunch and shopping) - Walk
1:00 pm - Mikasa Park (Museum and Park) - Walk
2:30 pm - Sarushima Island - Ferry/Walk
5:30 pm - Yokosuka Station (Return home) - Train
7:30 pm - Arrive back in Tokyo
Sample Route (with car)
9:00 am - Tokyo Station → Yokosuka
10:30 am - Mikasa Park (Museum and Park)
12:00 pm - Dobuita Street (Lunch and shopping)
2:00 pm - Cape Kannonzaki (Kannonzaki Lighthouse)
4:00 pm - Tateishi Park (Sunset and possibly dinner)
7:00 pm - Arrive back in Tokyo