Yamashita Park
The first seaside park in Japan is located right in front of Yokohama Port, stretching almost 700 meters from the east side of Osanbashi to Yamashita Pier. It was opened in 1930 by landfilling with the rubble from the Great Kanto Earthquake. The park includes a grass field, a rose garden, the "Little Girl With Red Shoes On" statue, the "Guardian of Water" statue which is a gift from San Diego, a sister city of Yokohama, and the "Kamome no Suihei-san (Seagull Sailor)" song monument, water stairs and a stage. The former cargo and passenger ship Hikawamaru is anchored here.
View 360° Image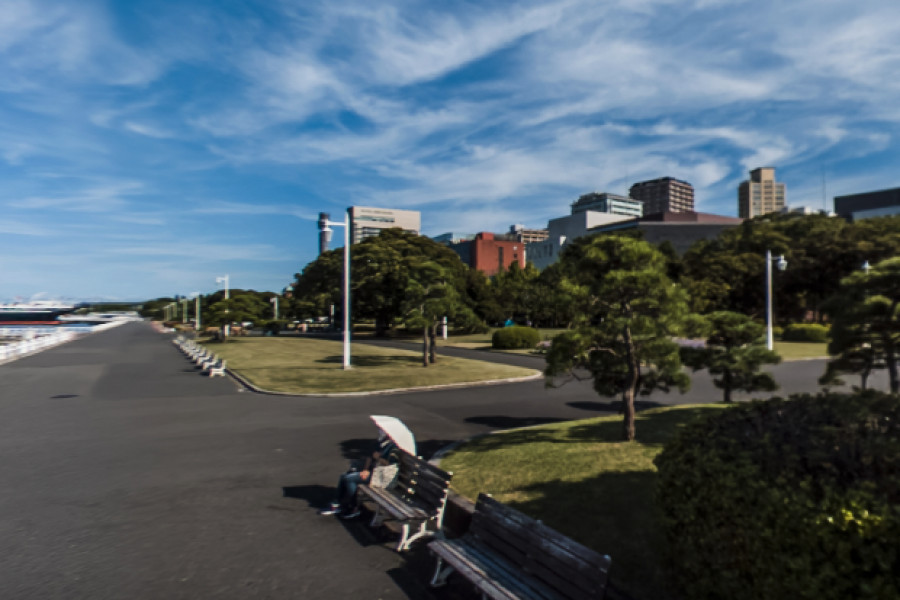 Yamashita Park in the morning
With the sun rising over the sea as your landscape, experience physical activities in Yamashita Park, which includes walking, jogging, exercising, yoga, Tai Chi, and more. A Yamashita Park morning with Minato Mirai 21 in the background is an iconic morning view of Yokohama.
Essential Information
Check the official website for the latest information.
Closed
Open always
Facilities
Language

English
简体中文
繁體中文
한국어
Tiếng Việt
ไทย