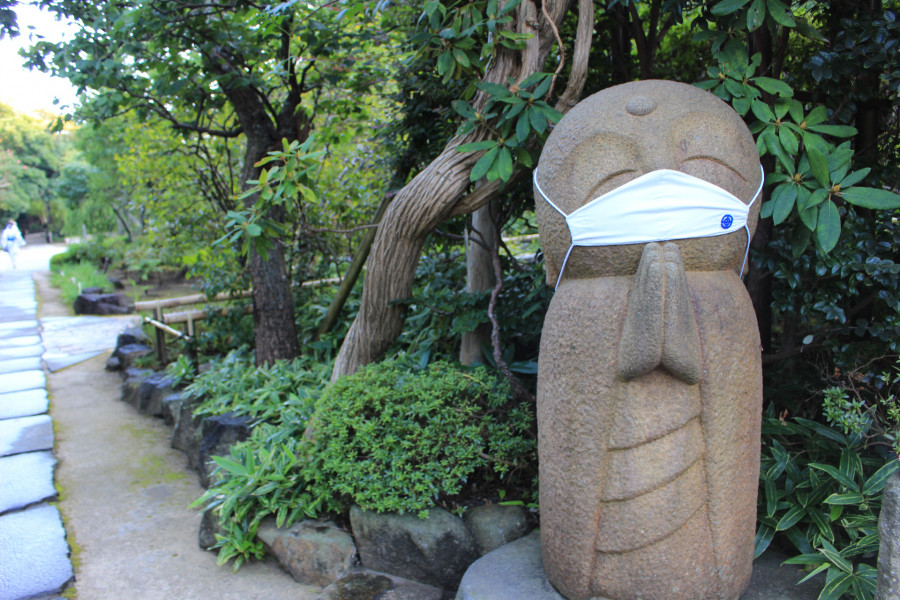 Guideline for travelers to prevent Covid-19 infection
Message by Governor Kuroiwa
Read now
Latest Updates - : In Kanagawa Prefecture, we are updating the information in the infection control support book for travelers so that they can enjoy their trip with peace of mind while taking measures to prevent the infection of the new coronavirus.
You can download this guidebook from the link below, so please use it while traveling. We hope that all travelers will enjoy their trip while being aware of the infection.
What to do before and after your trip
Take your temperature and check your overall health condition before departure. Out of an abundance of caution, consider cancelling your trip if you experience fever or cold-like symptoms. Wash your hands and face after returning home each day, and change your clothes and take a shower when possible.
If you become sick on your trip
If you feel sick, stop traveling and return home. Consider visiting a doctor if you develop a fever or cold-like symptoms, otherwise refrain from going out until you recover.
If you experience severe or long-lasting symptoms, consider Phone Counseling Services — dial 0570-048914 or learn more.
Before starting your trip
Assess your overall health condition and measure your body temperature to ensure it is at a regular level.
Make sure you have a face mask (including spares) that can last the duration of your trip. It is recommended to carry hand sanitizer at all times, as well as a thermometer, towel and a small plastic bag — useful for storing or disposing of masks.
Facemask

Hand Sanitizer

Thermometer

Towel

Plastic Bag
Refrain from travelling to areas where infection might be spreading — check the news for your area.
Try to avoid crowds by booking in advance (eg taxis), avoiding rush hour and staggering your arrival time.
Consult our resources on where to check for the latest coronavirus information.
During your trip
Record your trip details
Be smart and take a record of your activities in detail, just in case. If you happen to get infected at some point, this will help authorities with infection prevention measures.
Download Travel Journal template