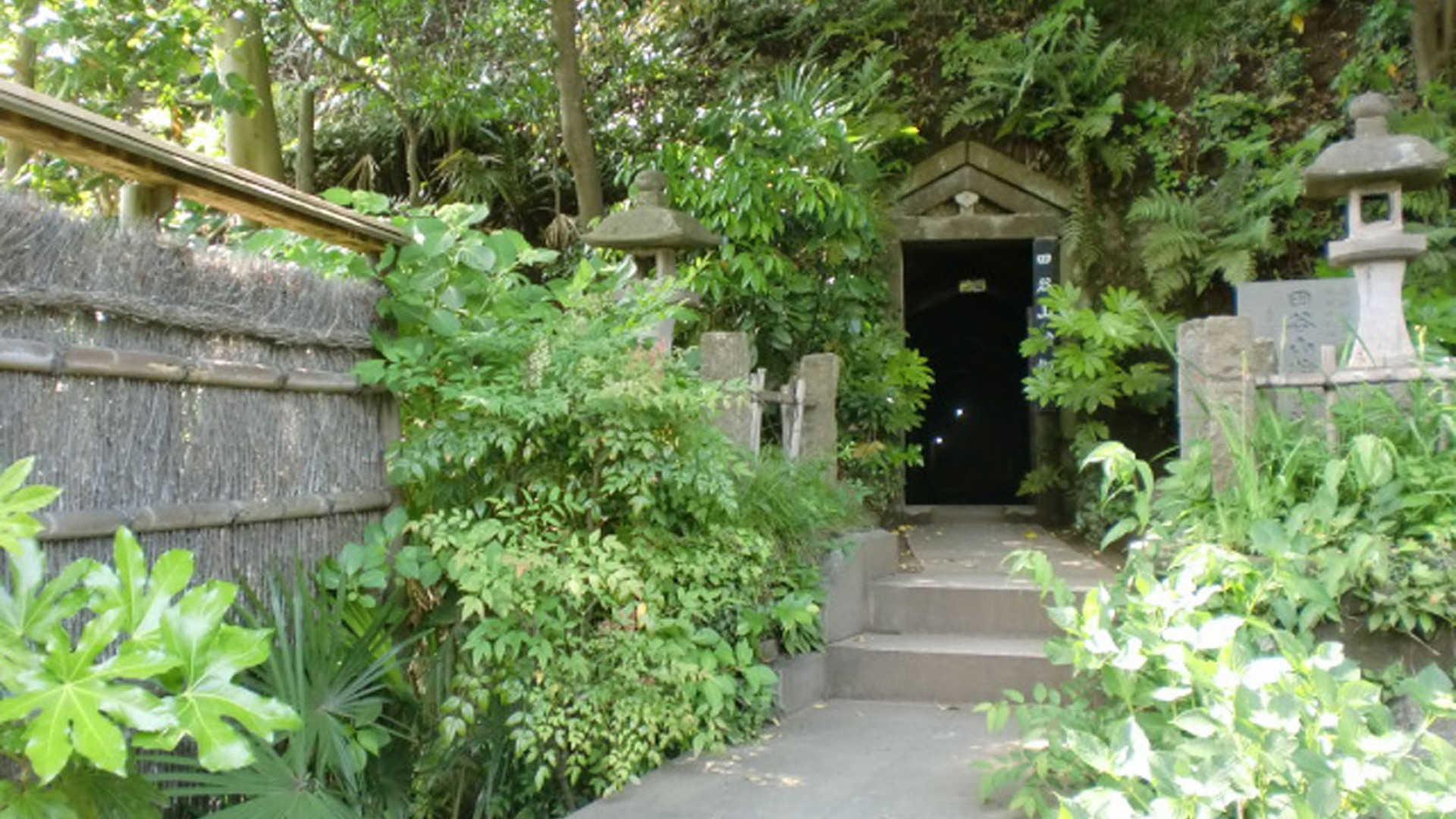 Taya Cave, Josenji Temple
Taya-no-dokutsu (Taya Caves), located within the precincts of Josen-ji Temple on Mount Taya in the Daikaku-ji School of Shingon Buddhism, is officially called Yugado, a man-made cave dug by Buddhist ascetic monks for pilgrimages to sacred sites in Shikoku, Saigoku, Bando, and Chichibu. Josenji Temple was built in the first year of the natural calendar (1532) by high monk Takatsugu, a pupil of the highest ranking priest, Kaigen, a monk of Soshoin, a 25-bo temple in Tsurugaoka. But the cave in Taya is said to have been opened even earlier, in the Kamakura period, as a place for practicing esoteric Shingon Buddhism. Since then, from time to time the cave has been expanded and now measures 570m in actual size. The cave has three levels, upper, middle, and lower, with 17 large and small spaces connected by passageways, with walls and ceilings carved with mandalas, eighteen arhats, and Buddhist stories by Doshin Karukaya.
Travel tip
Experience a historic Buddhist meditation cave with many beautiful wall carvings and murals. Explore the cave with a candle in hand, while entering different chambers including the meditation hall for a true spiritual experience.
Essential Information
Admission hours

09:00~16:00

Duration

30m

Closed
Open every day(Temporary closure when disaster warnings are issued)
Admission fees

Adults: 400 yen
Junior high & High school students: 200 yen
Elementary school students: 100 yen (should be accompanied by adults)

Access
From the West Exit of JR Ofuna Station, take the Kanachu Bus bound for Totsuka Bus Center and get off at "Dokutsu-mae".