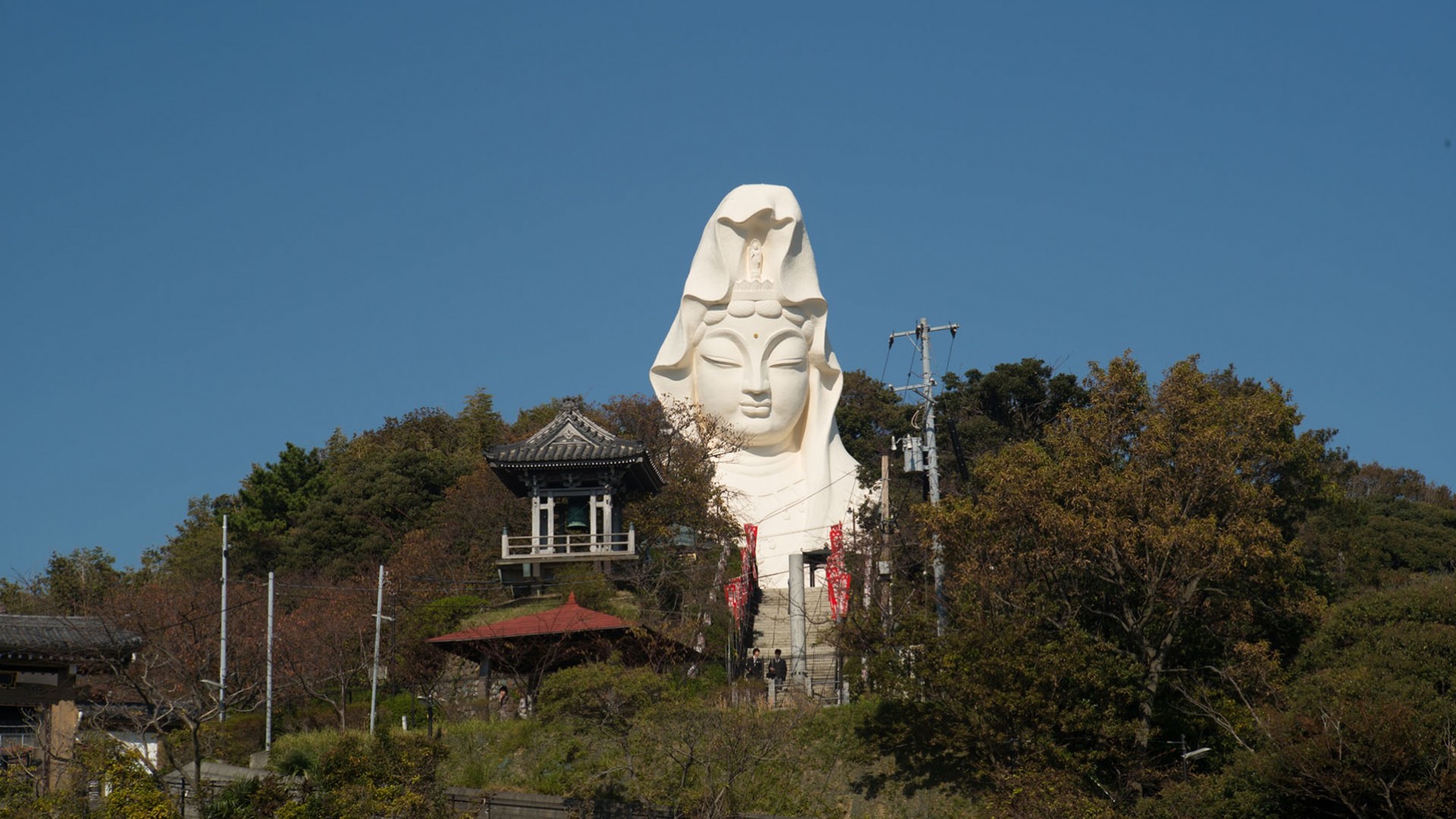 Ofuna Kannon Temple
The Ōfuna Kannon in the west of Ōfuna Station in Kamakura City is an eye-catching huge white statue of Kannon. Although there were instances where the construction of this statue had to be stopped due to WWII, it was completed in 1960 (Showa 35) and is now a symbol of Kamakura City Ōfuna Ward, gently protecting the many visitors who come to pray.
Travel tip
This modern temple is home to the Ofuna Kannon, a 25-meter statue of the Buddhist goddess of mercy, watching serenely over visitors. At the Yume Kannon Festival held in autumn each year, you can watch performances of music and dance from around Asia.
Essential Information
Check the official website for the latest information.
Admission hours

9am-4pm

Duration

45m

Admission fees

Adults (High school students and older): 300 yen
Children (Elementary / junior high school students and under): 100 yen
Groups (more than 20 persons): 200 yen each
*Free for infants

Online Reviews
TripAdvisor