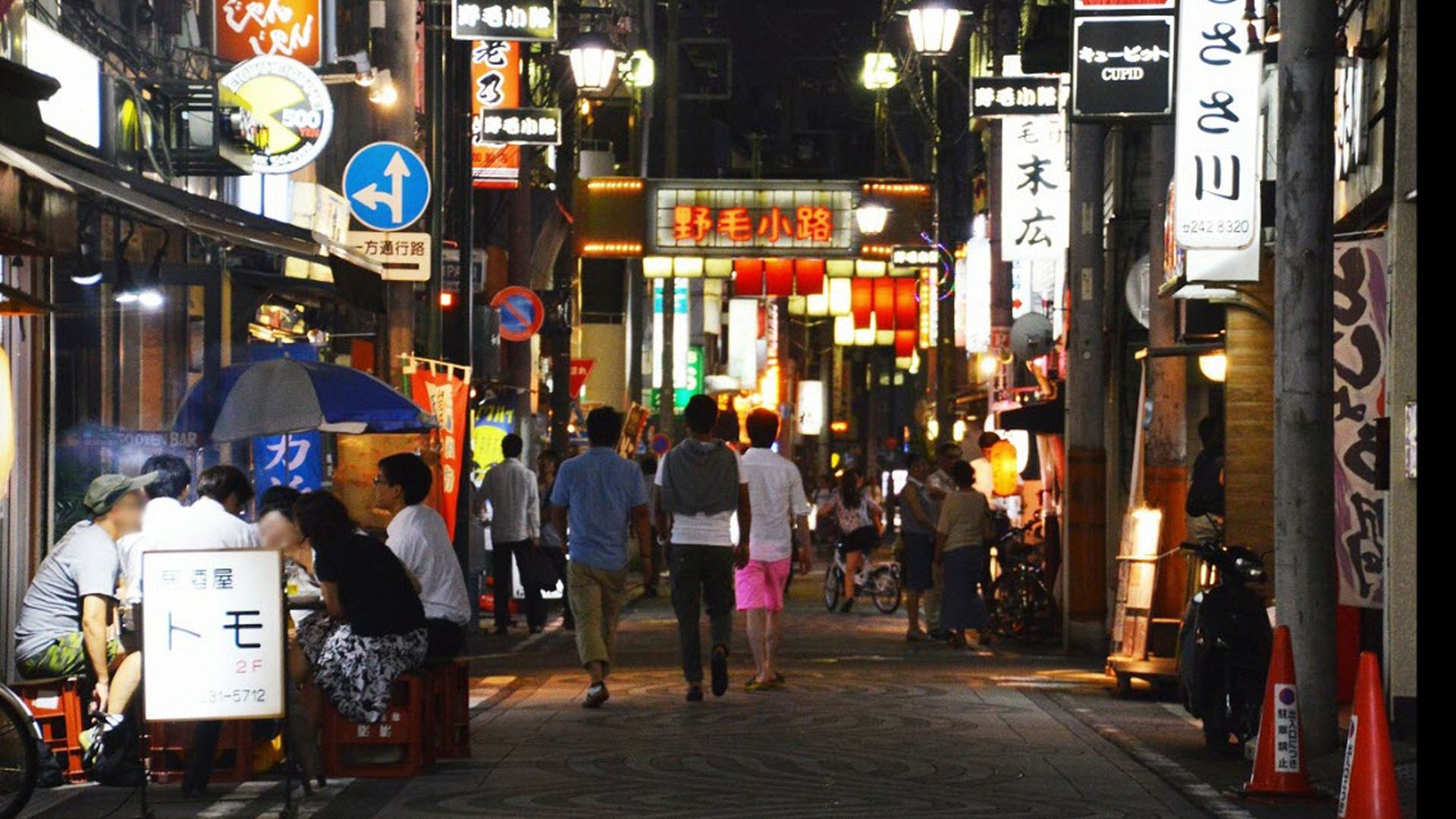 Noge Area
The town had a black market during the postwar period and was crowded with people since it was said they had everything. Now, various bars and restaurants are increasing, like Spanish bars and bistros.
Visit the exciting Noge area for bustling Yokohama nightlife and lively crowds looking for inexpensive bars and bistros. With over 600 dining establishments in the whole of the Noge area, there is something for everyone. The area retains its Showa-era charm from forty or fifty years ago and is a great place to pick up the old-fashioned vibe of Japan. This community atmosphere appeals to people of all ages.
Like most of Yokohama after the Great Kanto Earthquake of 1923, Noge was badly damaged and left largely abandoned during and after World War II. When United States forces took over nearby areas, locals took refuge in the unoccupied Noge, which transformed itself into a thriving black-market community over time. The old saying was that "you can get anything in Noge". From food to alcohol and other goods, massive crowds came from far off to visit over 400 stalls set up along the main road.
For fans of music and theater, Noge is also a place full of history. Popular musicians of the past found their song in Noge and went on to be worldwide performers. Still popular in the area today are jazz bars. After World War II, jazz was a major form of entertainment for stationed troops and that music found its way into local clubs and restaurants despite being permitted only within military facilities. In autumn, visitors can explore Jazz Promenade and Jazz Bon Odori, a traditional Japanese festival with a jazz twist.
The Daidogei (Street Performance) is another must-see festival. Born in Noge, this 1986 festival began as a means to revitalize the neighborhood. It takes place every spring and autumn, bringing both domestic and international performers to the area. Visitors will be wowed by juggling, acrobatics, balloon art, and many forms of street performances. Not to mention the Noge hospitality and the spirit of camaraderie that booms in the area.
This once postwar-period black market has evolved into a place where people can still find anything they want—so long as it is tasty. Visitors to the area will find working-class taverns, quirky and bizarre bars, and traditional Japanese izakaya. There are even a special kind of voucher, called Noge-Tegata, which can be used at bars and restaurants in the participating area. A pair of vouchers costs 1,500 yen and includes various services and deals. The Noge-Tegata can be used at over 70 shops in the Noge area; you simply visit a shop with the hanging sign outside, show staff your voucher for a special menu selection, and pay with the Noge-Tegata. The vouchers can be purchased at Family Mart and NewDays in the area.
Noge Area at night
This is Yokohama's most famous and deep-seated drinking district. From working-class taverns to quirky bars, a variety of drinking establishments crowd this small area. These Noge-Tegata (vouchers) can be used at bars and restaurants in the Noge area. A set of two including deals on services costs ¥1,500. Check the official website for purchase locations and service details.