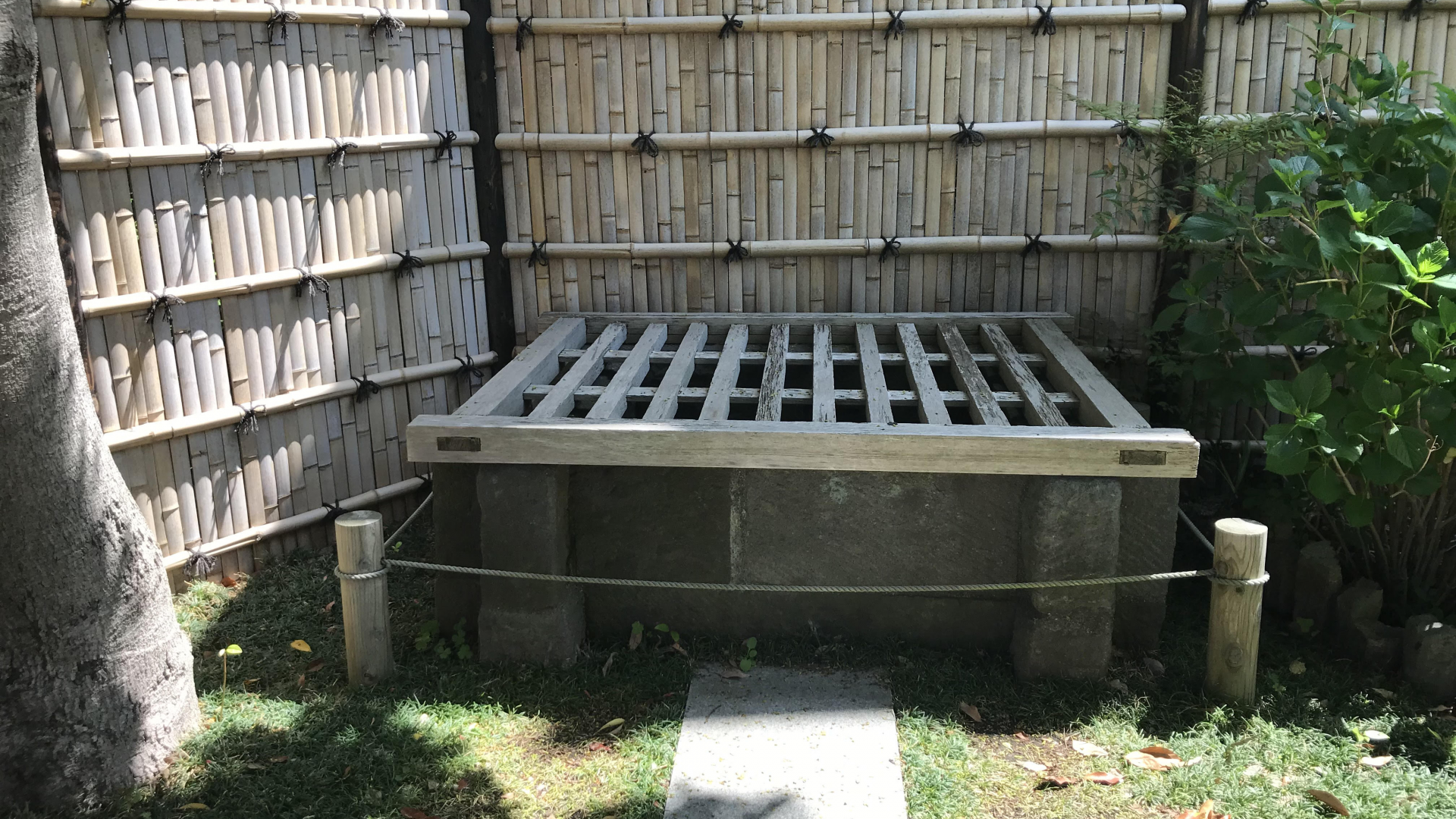 Kubiarai Well of Minamoto-no Yoshitsune
Minamoto-no Yoshitsune, who incurred the wrath of his older brother Minamoto-no Yoritomo, killed himself in the house of Koromogawa-no Tachi in Oshu province (present Iwate prefecture). His decapitated head was placed on public display in Koshigoe, then was disposed on the beach of Katase.
Legend has it that the disposed head, covered in mud, was carried by a turtle on its back, which swam upstream in the Sakai river and reached a village of Fujisawa. The villagers who felt sorry for the beheaded Yoshitsune washed and purified his head and built a kubi-zuka (burial place for heads) to pray for Yoshitsune's soul.
Essential Information
| | |
| --- | --- |
| Hours | Open all-year-round |
| Duration | 15m |
| Closed | Open all-year-round |
| Costs | Free |
| Access | Alight at Fujisawa station on the JR Tokaido Line. |