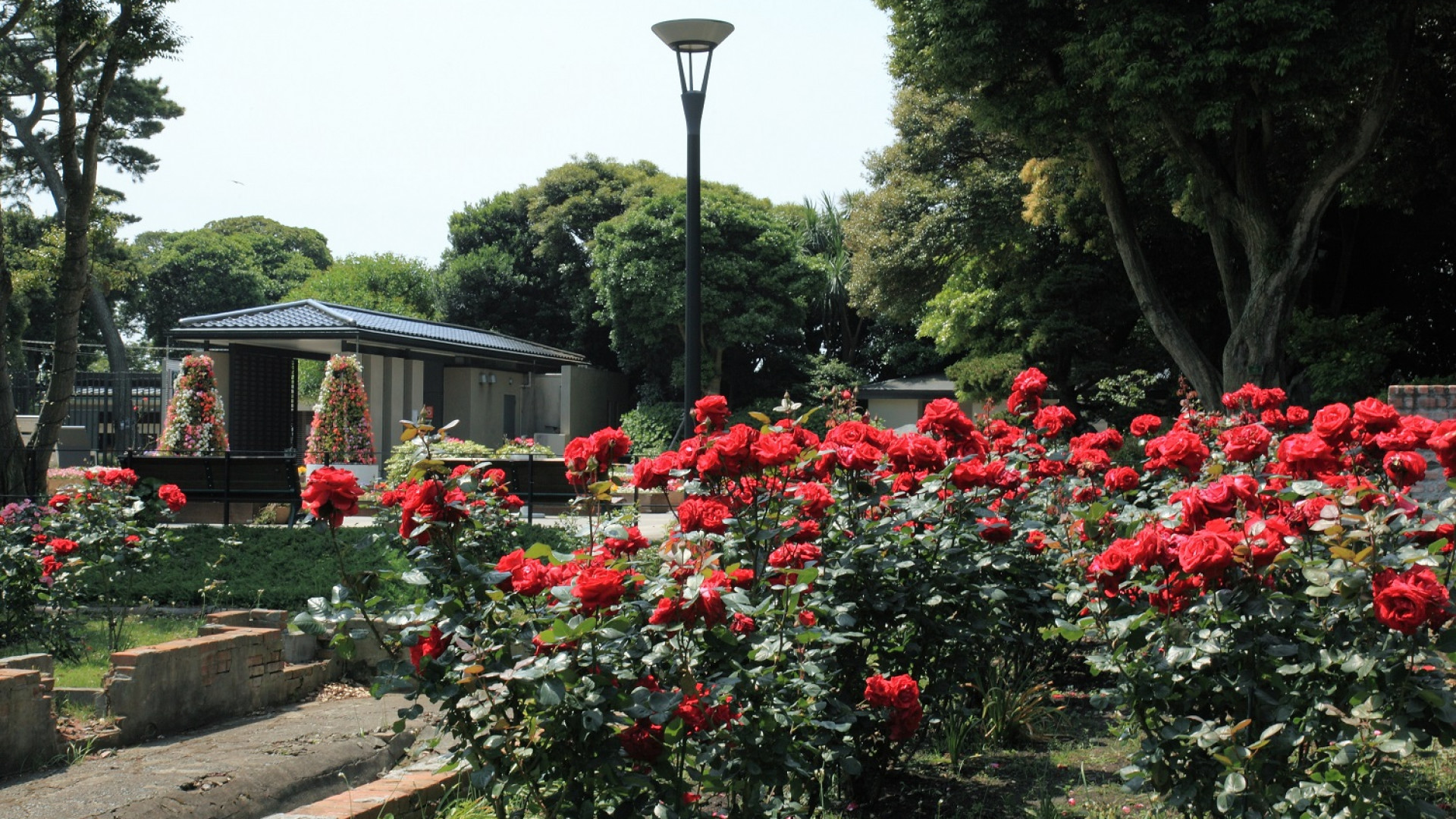 Enoshima Samuel Cocking Garden
Located at the top of Enoshima, this garden is brimming with tropical atmosphere, and you can enjoy a variety of flowers and plants from season to season. Following the repair work done in Cocking Garden, the historic site of the greenhouse built by British trader Samuel Cocking in the Meiji era (1868-1912) is always available for viewing.
The Samuel Cocking Garden on Enoshima Island has an interesting history dating all the way back to the Meiji era. Samuel Cocking came from Ireland to Yokohama in 1869. He moved to Miyagi for a time because foreigners were better treated in that area, whereas other places in Japan still had a heavy exclusionist bias against foreigners. He worked hard as a curio dealer between the United Kingdom and Japan and at 31 years of age, married a Japanese woman.
In 1880, in his wife's name, he purchased land on Enoshima and began to build a paradise-like garden. From then on, Cocking spent much of his free time here where he constructed a villa, three ponds, a flower garden, and a steam-heated greenhouse. However, the original greenhouse was destroyed in the 1923 Great Kanto Earthquake.
During reconstruction work in 2002, the brick foundation and original steam-powered heating plant and boiler were unearthed. In April 2003, the partially-restored greenhouse was opened as a part of the new Samuel Cocking Garden and since then entertains some 500,000 visitors a year. Today the garden truly embodies the sense of east-meets-west in its reconstructed design with guests to the gardens enjoying seasonal plants and flowers all year round.
Each year, from January to March, the 10,000 square meter garden is painted with the vibrant hues of flowers and trees. There are 250 strands of camellia flowers, numbering some 500 in total. Crimson roses flown in from Windsor, Canada, bloom from May through to October while the winter tulips and illumination are particularly popular and beautiful. The modest entry fee into the garden ensures that visitors will be able to enjoy a day among flowers and history.
One of the main features of the garden is the Enoshima Sea Candle, a large observation tower about 60 meters tall from which Mt. Fuji can be seen on a clear day. The Sea Candle was completed in 2003 to celebrate the centennial of the Enoshima Electric Railway and won the Good Design Award in 2004 for environmental design. The Sea Candle tower has two decks, the primary indoor deck and a secondary outdoor deck. The outdoor deck can only be accessed via a spiral staircase, though the primary indoor deck can be accessed via elevator or stairs.
Essential Information
Hours

9am–4pm or 5pm

In order to prevent the spread of coronavirus (COVID-19), various facilities may change their operating days or hours.

Suggested duration

30m

Costs

Enoshima Samuel Cocking Garden Entrance: 200 yen
Enoshima Sea Candle Tower: 500 yen

Access

Odakyu Line, Katase-Enoshima Station

Online Reviews
TripAdvisor