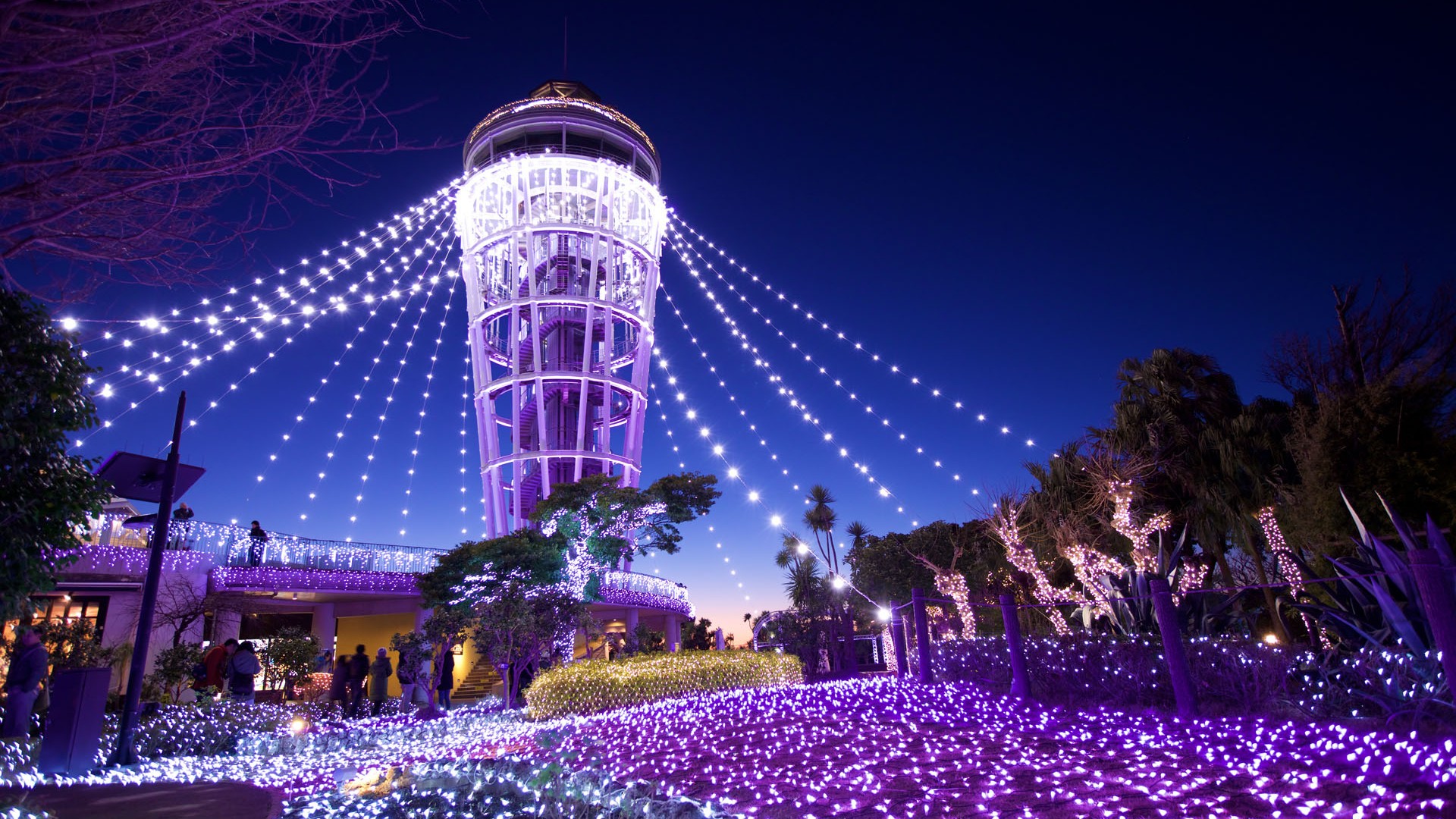 Jewels of Shonan
"Shonan no Houseki" is an annual illumination event held from end of November to February at Enoshima, and is registered as one of the Three Greatest Illuminations in Kanto.
Jewels of Shonan at night
All of Enoshima is the stage. The creative production places highly in many rankings of decorative lighting displays.