Hakone: The best getaway destination from Tokyo
Hakone is one of the most popular destinations for a daytrip or a weekend getaway from Tokyo, not just because it has a lot to offer, but also because it's accessible and affordable. Here is a sample one-day "Hakone in a nutshell" itinerary that will surely inspire you to add Hakone to your must-go list.
7:30 Depart from Shinjuku Station
One of the main reasons why Hakone is such a popular destination is because of its accessibility. Hakone Romance Car is a limited express train that provides direct access to Hakone from Shinjuku Station in just 80 minutes. All seats are reserved with luxurious compartments and large windows that allow a spectacular view of Japan's scenery.
Though the Romance Car is not included in the JR Rail Pass, the fare is only JPY 2,330 per adult and tickets can be purchased and reserved online a month in advance.
If you do want to make use of your JR Rail Pass, you can depart from Tokyo or Shinagawa Station and get off at Odawara, where you will transit to the Hakone Tozan Train.
If you plan to stay in Hakone for more than a day, the Hakone Free Pass is the best deal you can get as it covers most of the main transportation in the area as well as discounts at major tourist attractions. Depending on your itinerary, however, the Free Pass could end up being a better deal even for a day trip, so be sure to check it out.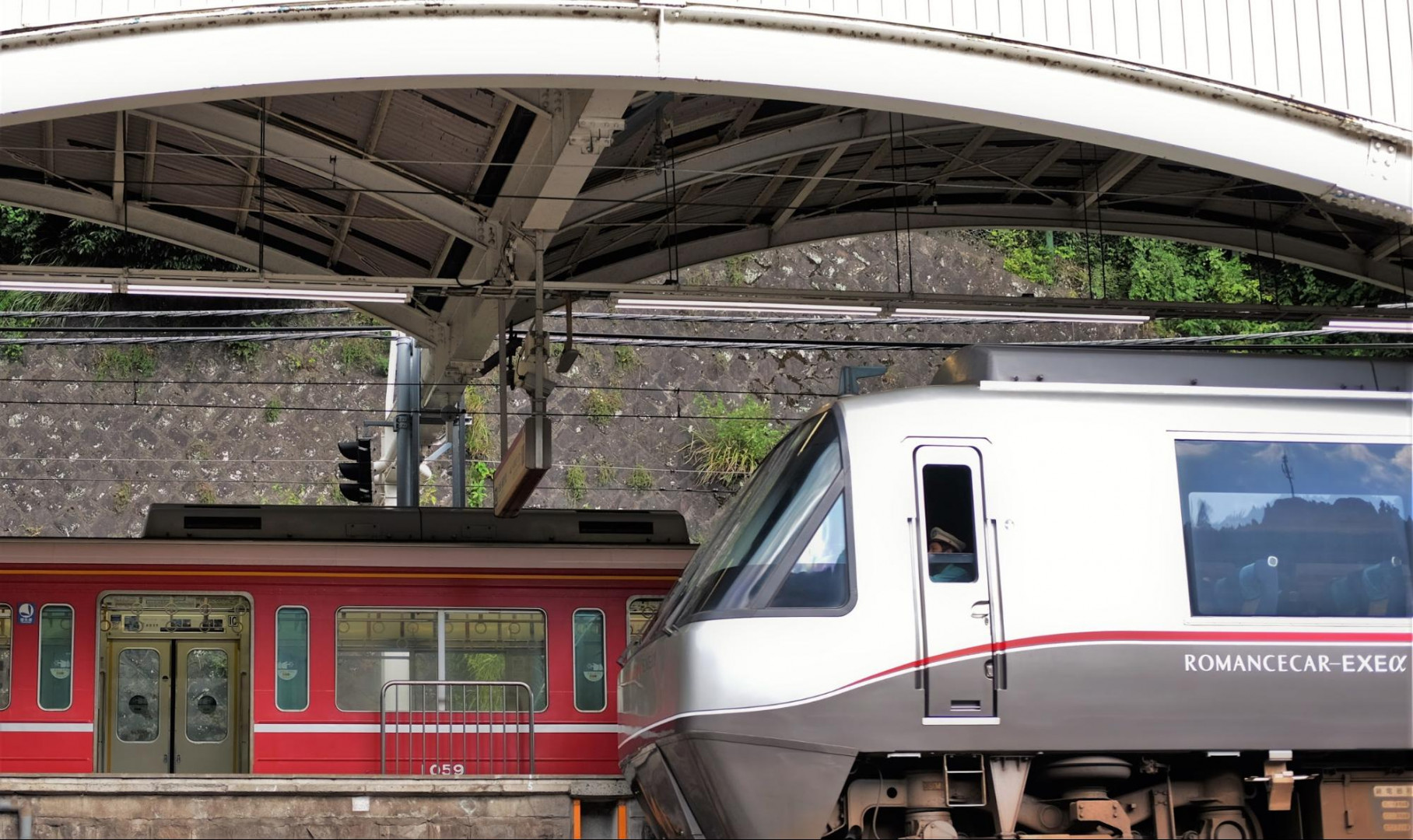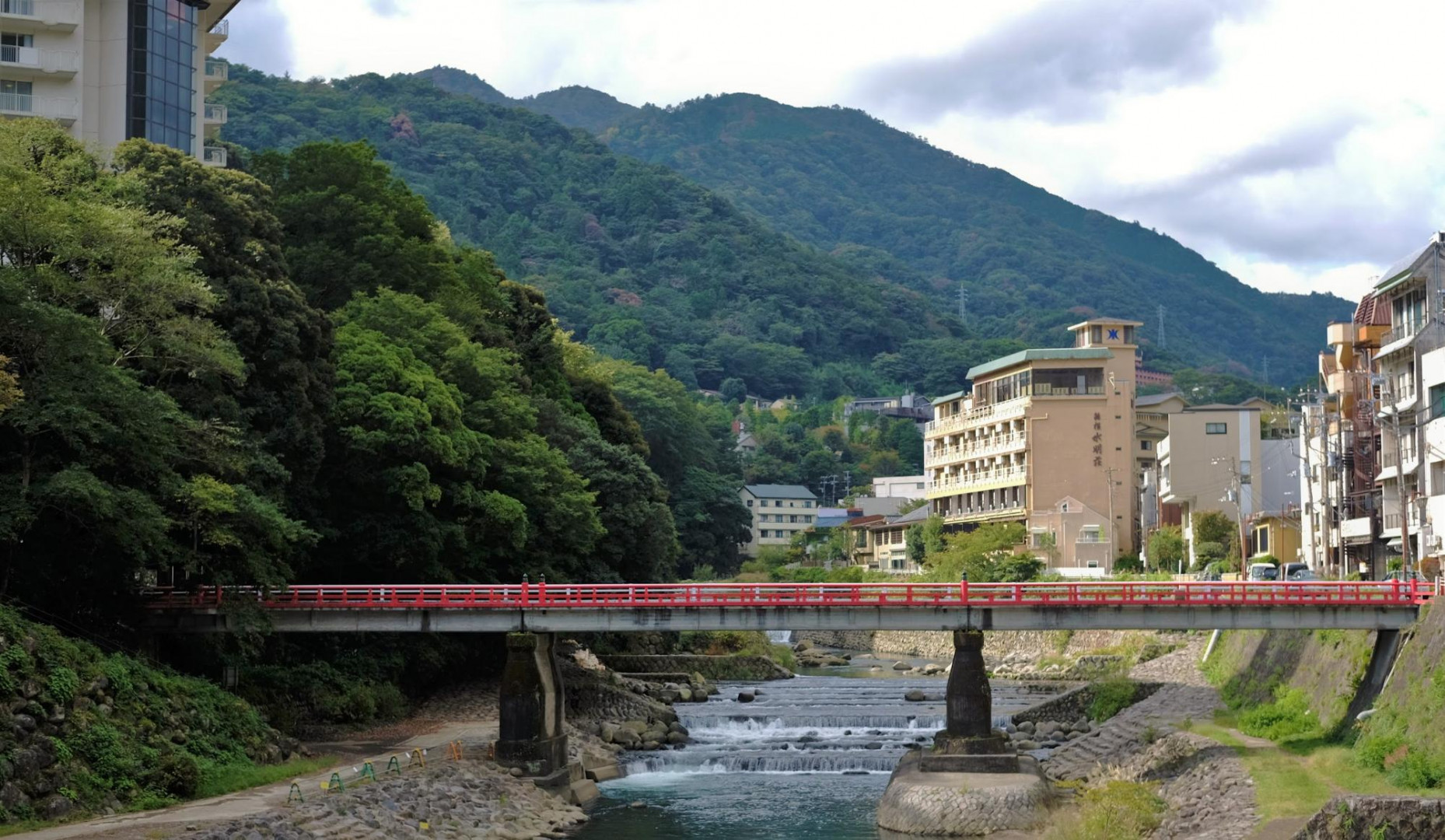 9:30 Taking the Hakone Tozan Railway
After arriving at Hakone Yumoto Station (or Odawara Station if you took the Shinkansen), hop on the Hakone Tozan Railway, the oldest mountain railway in Japan. The journey from Hakone Yumoto Station is a treat as it zigzags up a steep and narrow slope, passes over 26 bridges, providing amazing mountain views as well as hydrangeas and autumn foliage if you go at the right seasons.
Journey from Hakone Yumoto Station to the last stop, Gora, takes approximately 35 minutes, but you will be getting off at a stop before.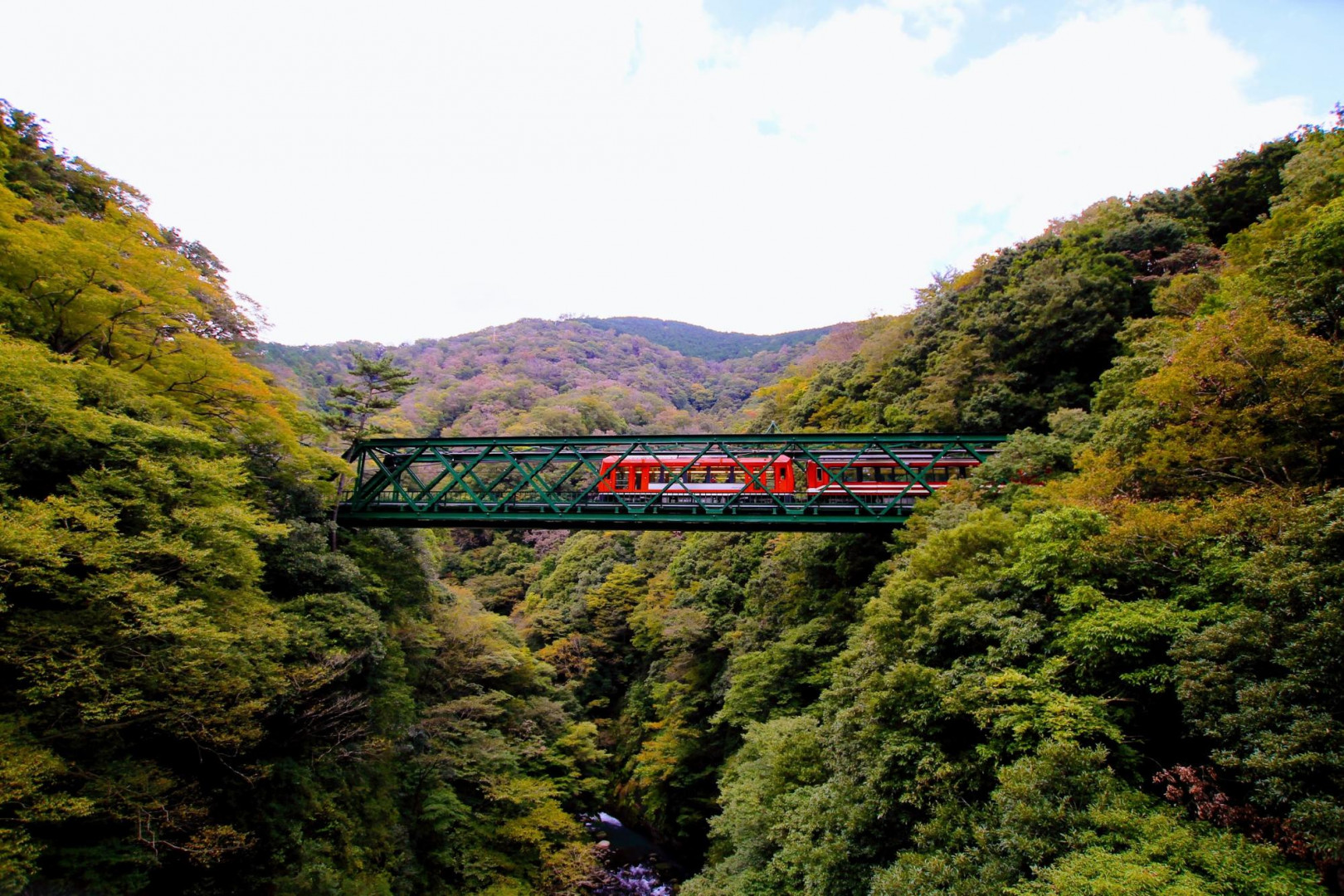 10:00 Hakone Open Air Museum
Get off at Chokoku-no-Mori Station named after the Hakone Open-Air Museum (Japanese name for the museum is Hakone Chōkoku No Mori Bijutsukan), located 2-minute walk from the station.
Founded in 1969 as Japan's first outdoor museum for art, the Hakone Open-Air Museum continues to be one of, if not the most popular destination in the area. The museum exhibits around 120 artworks by modern and contemporary sculptors scattered around their 70,000 square meters garden, some in which you can touch and feel. In addition to their open-air area, they have 5 indoor exhibitions, including the Picasso Pavillion that displays 319 of his masterpieces on rotation, as well as a hot spring footbath.
Tickets are JPY 1,500 per person, but you can get a discount if you present either their online coupon or the Hakone Free Pass at the ticket counter. You can easily spend hours here so make sure you leave enough time for the rest of the day.
12:30 Gora
From the museum you can either walk 10 minutes to the town of Gora, or take the Hakone Tozan Railway again to Gora Station, which is one stop away. This might be a good place to stop for lunch.
Gora area is the second biggest hot spring resort in Hakone, after Hakone-Yumoto, and used to be a popular holiday getaway destination among the upper class, hence you may encounter some historical villa style architectures transformed into ryokans (traditional Japanese inns). Some of the ryokans offer day-use hot springs if you want to take a quick dip.
13:30 Hakone Tozan Cable Car
The Hakone Tozan Cable Car connects Gora and Sounzan, a transfer point for the cable car and the Hakone Ropeway. Sounzan is located 214 meters above Gora in altitude, so the cable car mildly ascends up the mountain though nature, stopping at several small stations. The total duration of the ride is 10 minutes.
13:45 Hakone Ropeway
The connection from the cable car to Hakone Ropeway should be a smooth one at the recently renovated Sounzan Station. The ropeway allows for stopovers, so just purchase a one-way ticket to the last stop, Togendai. A single lift carries up to 18 passengers and departs every minute so there will hardly be any wait time.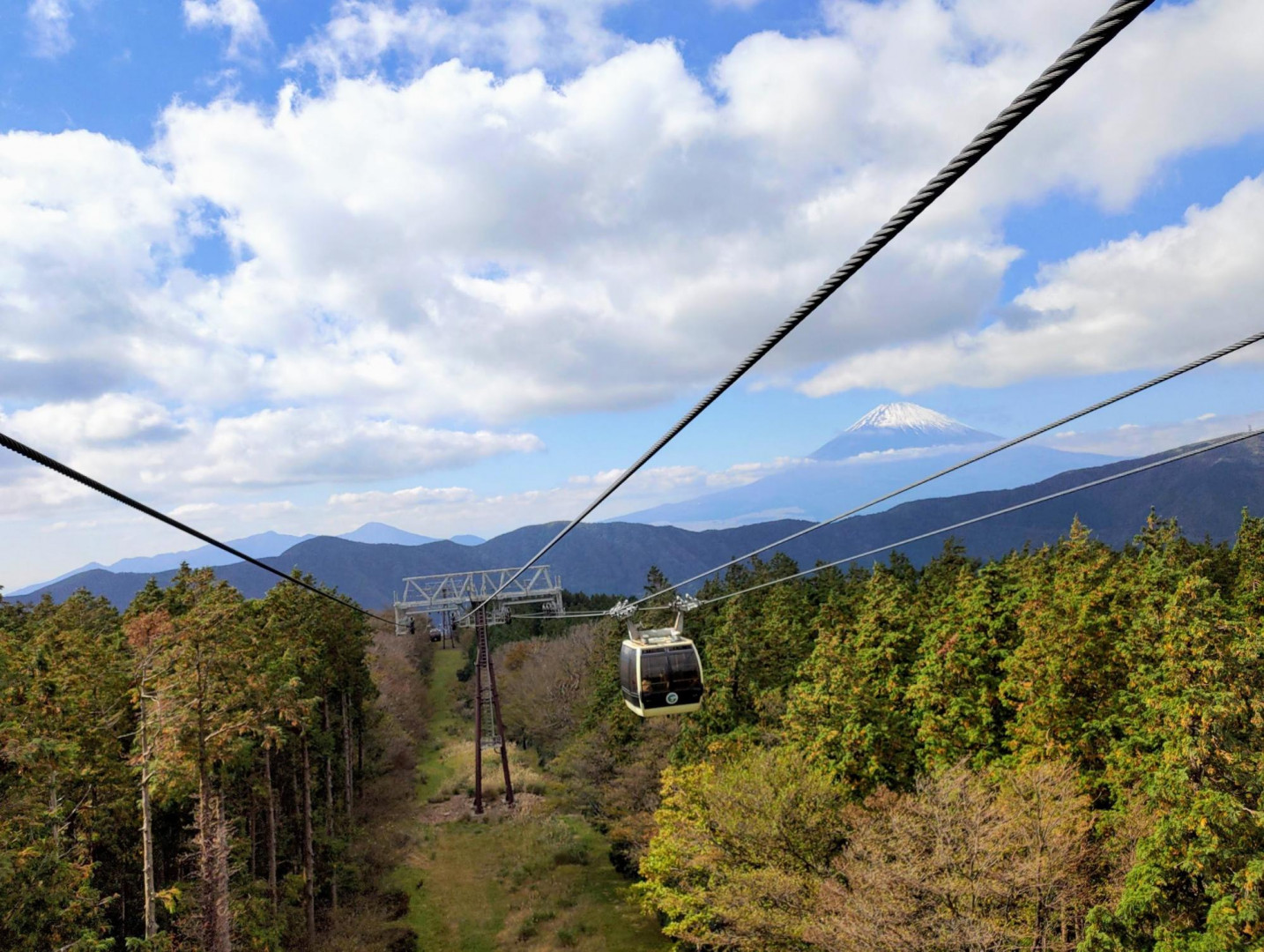 14:00 Owakudani (Boiling Valley)
【CAUTION! Volcanic gases are hazardous to your health. Do not enter this area if you have asthma, bronchial disease, respiratory disease, heart disease, etc.】
Get off at Owakudani, literally "Great Boiling Valley," a volcanic valley formed as a result of an eruption over 3,000 years ago. As soon as you step out of the station you will see pillars of white smoke, or sulphuric fumes, puffing out of the mountain, as well as a distinct sulphur smell. A must-try is the hard-boiled eggs, cooked in the volcanic waters, which makes the eggshell turn black as a result of a chemical reaction. It is said that a single egg can add seven years to your life.
Do make sure to check out the stunning view of Mount Fuji and Ashinoko Lake, our next destination, from the viewpoint by the station.
Please note that Owakudani may be closed on certain days depending on the volcanic alert level.
Address: 1251 Sengokuhara Hakone Town, Ashigarashimo District, Kanagawa
Phone Number: 0460-84-9605
Business Hours: 8:30-17:00
Holidays: Contact before visit (open always)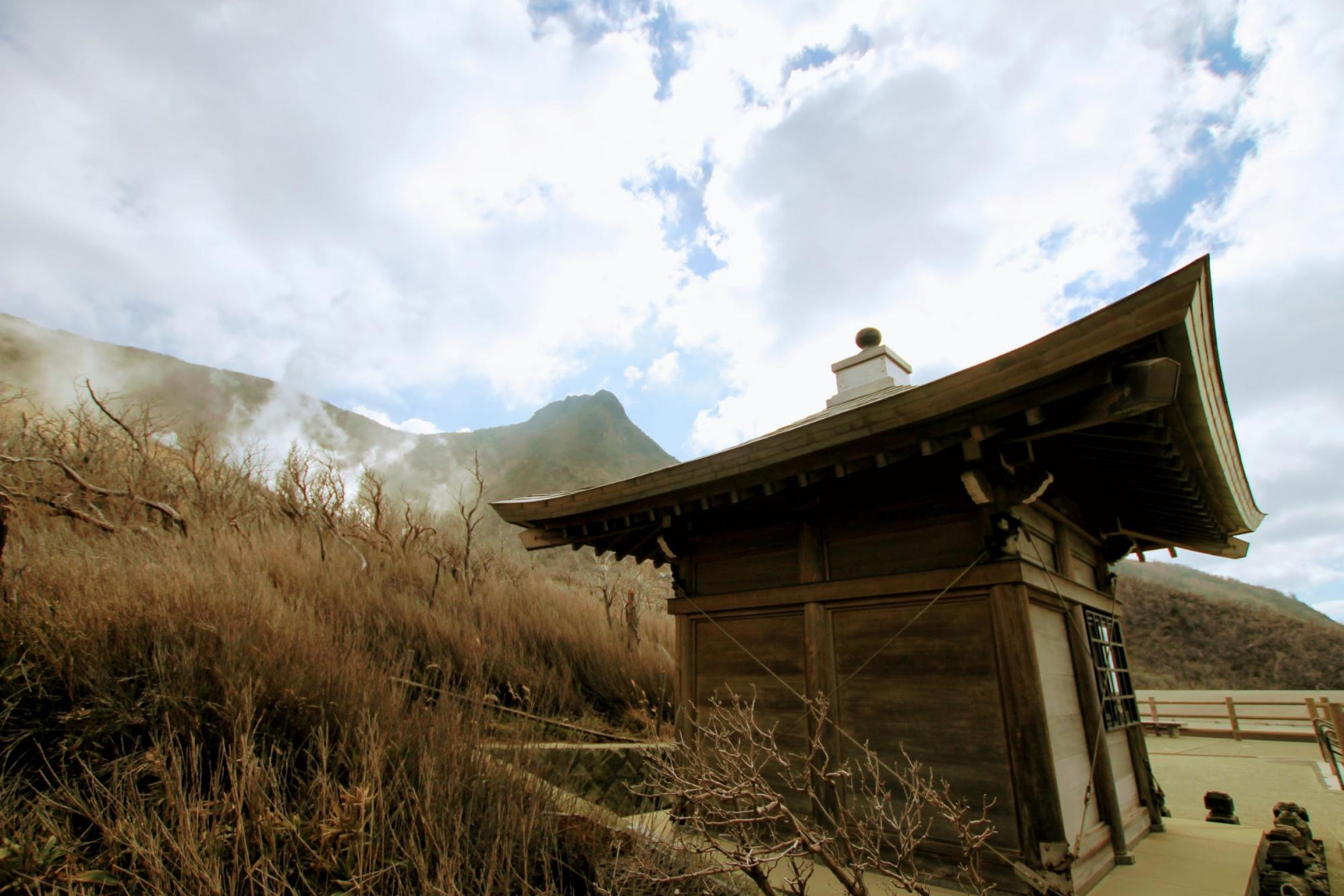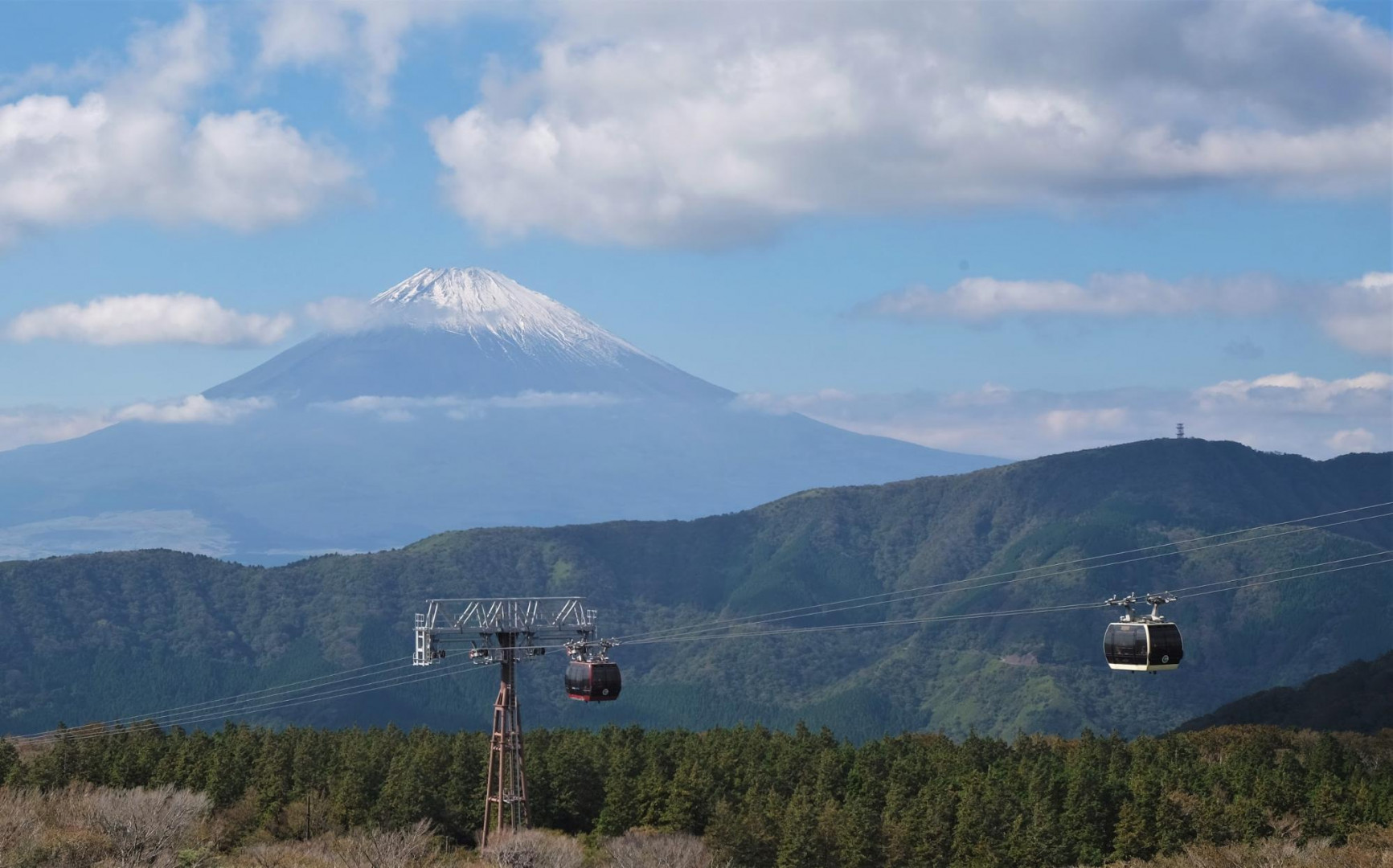 15:00 Ashinoko (Lake Ashi)
Get off the ropeway at Togendai Station and here we are at the heart of Hakone is our last stop, Ashinoko (Lake Ashi), also formed after a volcanic eruption 3,000 years ago. We recommend hopping on the Hakone Pirate Ship, which leaves right in front of Togendai Ropeway Station, and enjoy the half hour cruise with nice views of the nature and shrines across the water.
You will arrive at Motohakone Port where you can catch the iconic view of Mount Fuji and the lake to end the day. If you have time, there are plenty of restaurants and shops to explore as well as the Hakone Shrine, known for its torii gate seemingly standing on water.
Make sure you check the timetable for the express bus that takes you from Motohakone Port to Hakone Yumoto Station in just 30 minutes. Even if you miss the last express bus, there are still other buses available until past 8pm, but they take longer. The Hakone Tozan Bus and the Hakone Pirate Ship fares are included in the Hakone Free Pass.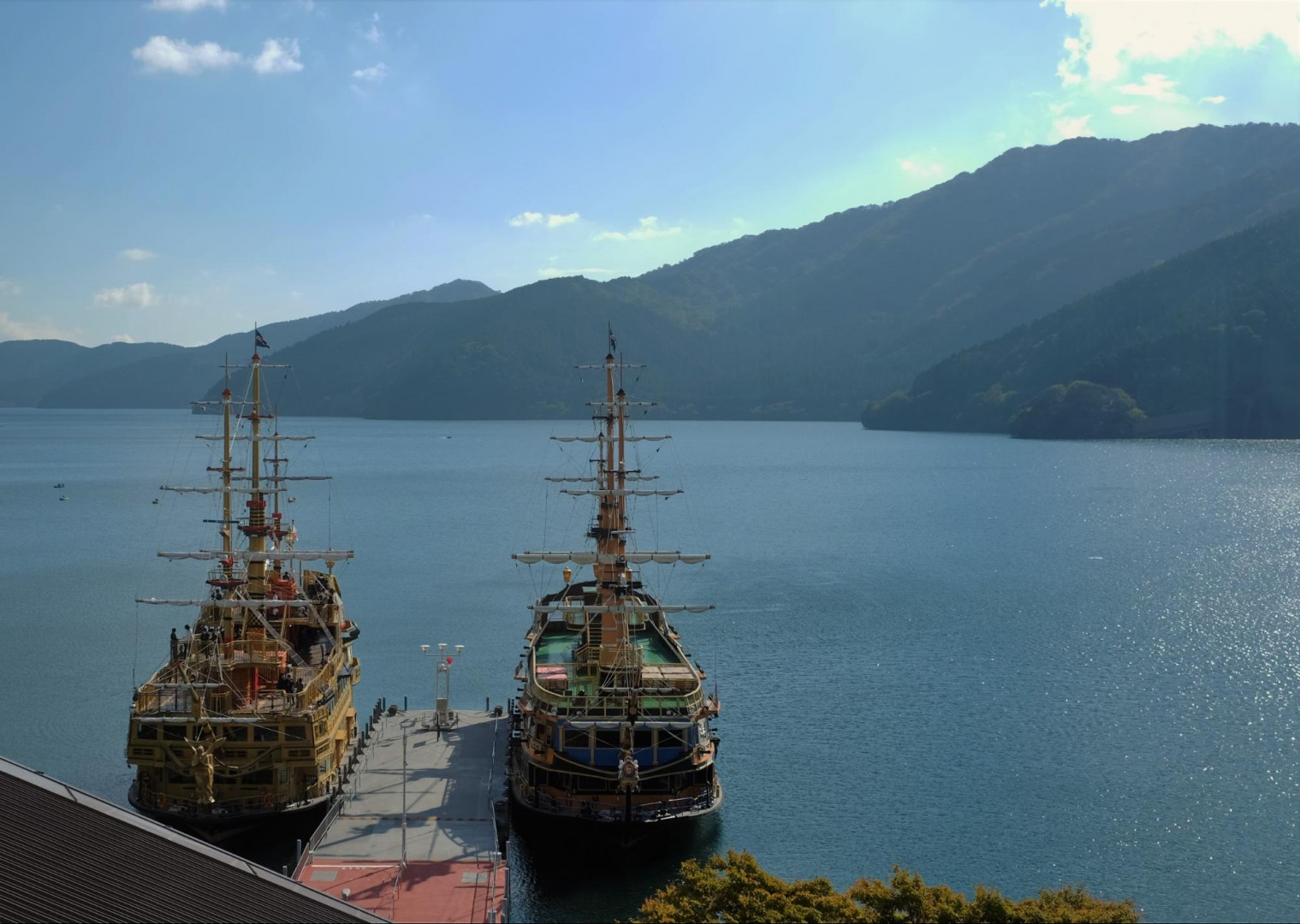 Summary
Train from Shinjuku, followed by tozan railway, cable car, ropeway, cruise ship, and finally a bus might feel like a lot of travelling in a single day! Though that might be true, every transportation offers a great view and experience, making travelling itself enjoyable as well. Though this itinerary tries to make the best out of Hakone in one day, there are plenty of other activities and destinations well worth checking out, so if time allows, we definitely recommend staying longer and make use of the Hakone Free Pass.
Shinjuku Station →
(by Romance Car) Hakone Yumoto Station →
(by Hakone Tozan Railways) Chokoku-no-Mori Station →
Hakone Open-Air Museum →
(by foot) Gora Station →
(by Hakone Cable Car) Sounzan Station →
(by Hakone Ropeway) Owakudani Station →
Owakudani →
(by Hakone Ropeway) Ashinoko →
(by Hakone Sightseeing Cruise Pirate Ship) Motohakone Port →
(by Hakone Tozan Bus) Hakone Yumoto Station →
(by Romance Car) Shinjuku