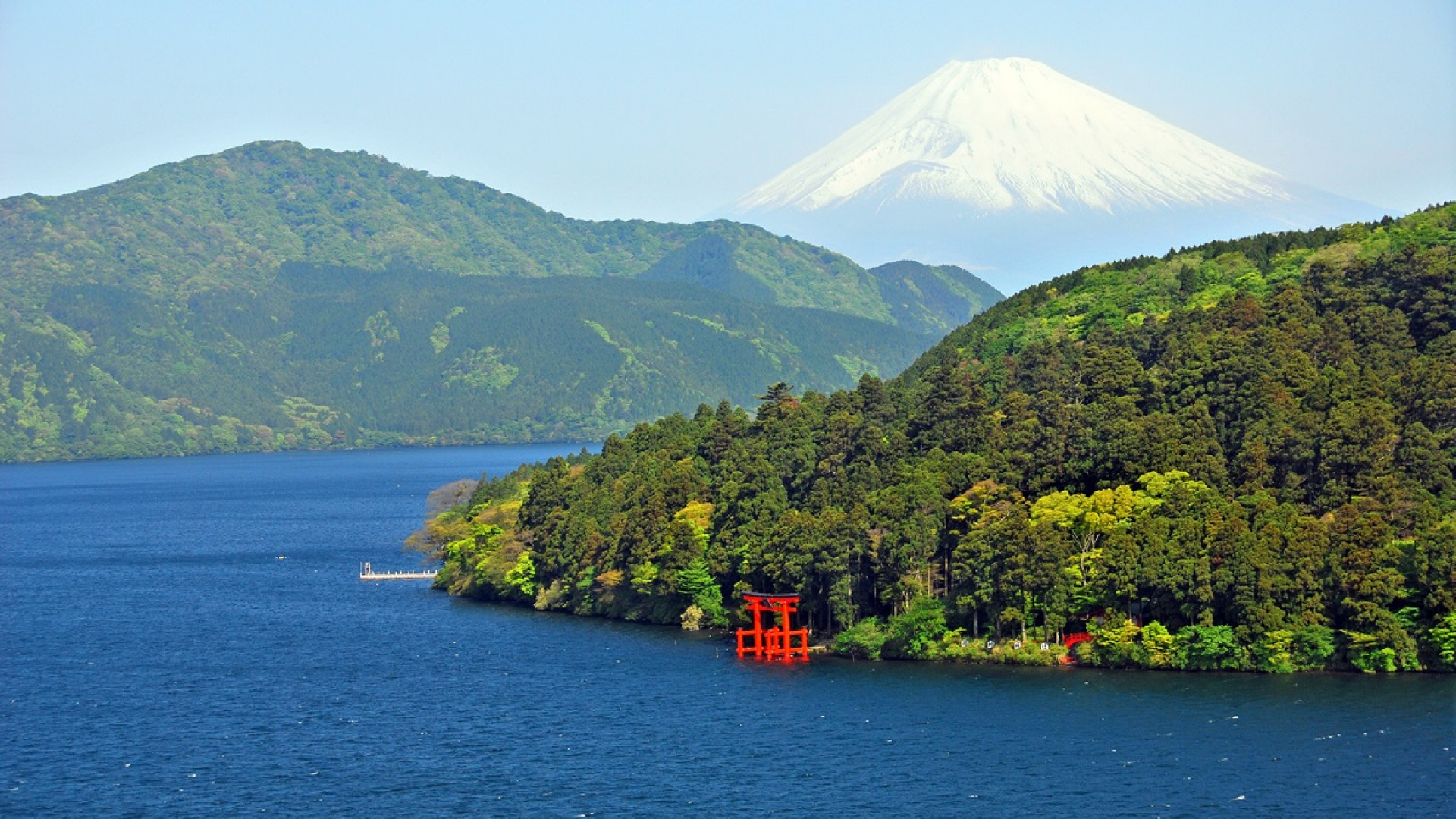 Lake Ashi
Lake Ashi, also known as Ashinoko, was created by a steam explosion of Mount Kamiyama about 3000 years ago. This caused a river to be dammed, which formed the lake. The majority of the lake's water comes from a spring at the bottom of the lake. The area is often bustling with hikers along the shore, picnickers, and people fishing.
View 360° Image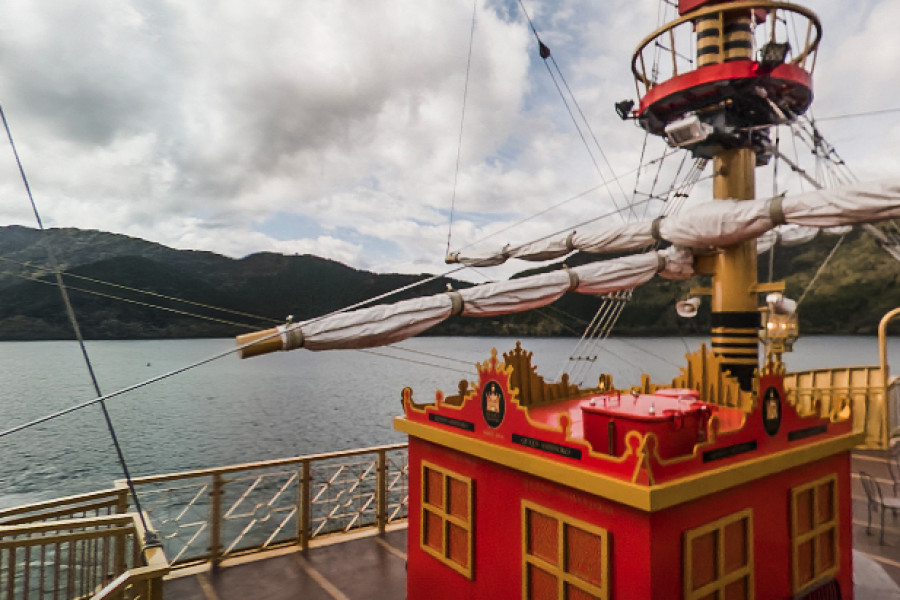 Lake Ashi in the morning
Enjoy a magnificent view of Mt. Fuji, Lake Ashi, and the red torii gate, in the morning or evening at Motohakone Port. Depending on your luck, you can see the reflection of Mt. Fuji on the clear lake surface in the early morning if weather conditions permit.