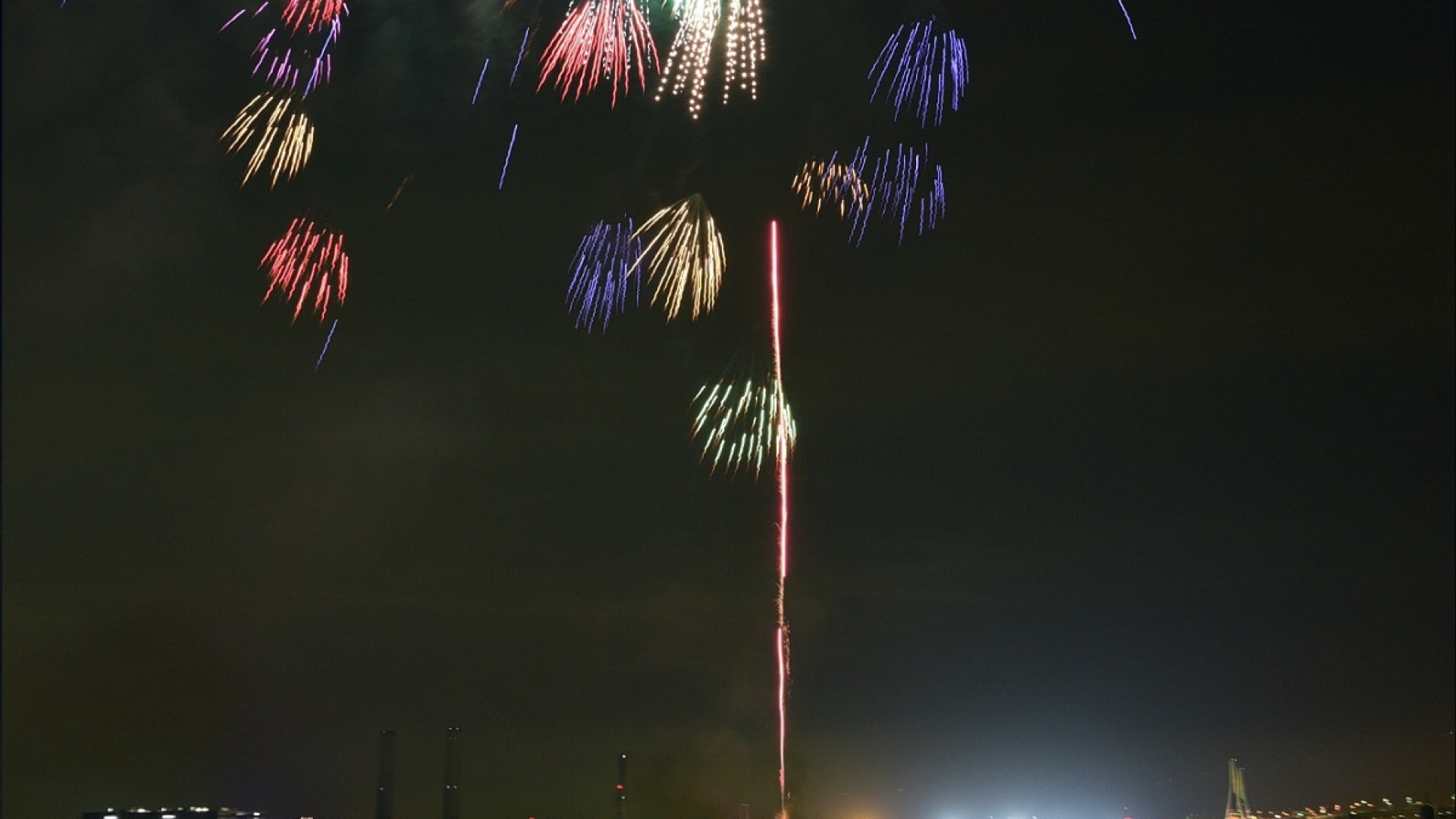 Yokohama Sparkling Twilight (Oceanfront Fireworks)
This event has been cancelled
This event spans over two days and is held in Yamashita Park. The main event is an evening fireworks display. You can enjoy unique scenery only found in Yokohama - fireworks against the beautiful backdrop of the port by night, with lit-up ships afloat on the sea. This display pleases visitors each year with new kinds of fireworks and around 3,000 launches. The event can also be enjoyed during the day, as daytime parades are held both in town and on the water. There are also band performances and outdoor restaurants for the visitors' enjoyment.
Yokohama Sparkling Twilight (Oceanfront Fireworks) at night
About 3,000 "sparkling fireworks" are launched from offshore of Yamashita Park in a fireworks show that varies over the two days of the event. Other than the fireworks, various programs are held including a parade of boats that work in the port and a gourmet event in the park that brings together food from Yokohama's oldest restaurants and international cuisine.
Essential Information
Dates

Early July Cancelled

Venue
Yamashita Park
Access

Minatomirai Line: 3 minutes on foot from Motomachi-Chukagai Station
Minatomirai Line: 5 minutes on foot from Nihon-odori Station
Yokohama Municipal Subway Blue Line/JR Negishi Line: 20 minutes on foot from Kannai Station
JR Negishi Line: 15 minutes on foot from Ishikawacho Station