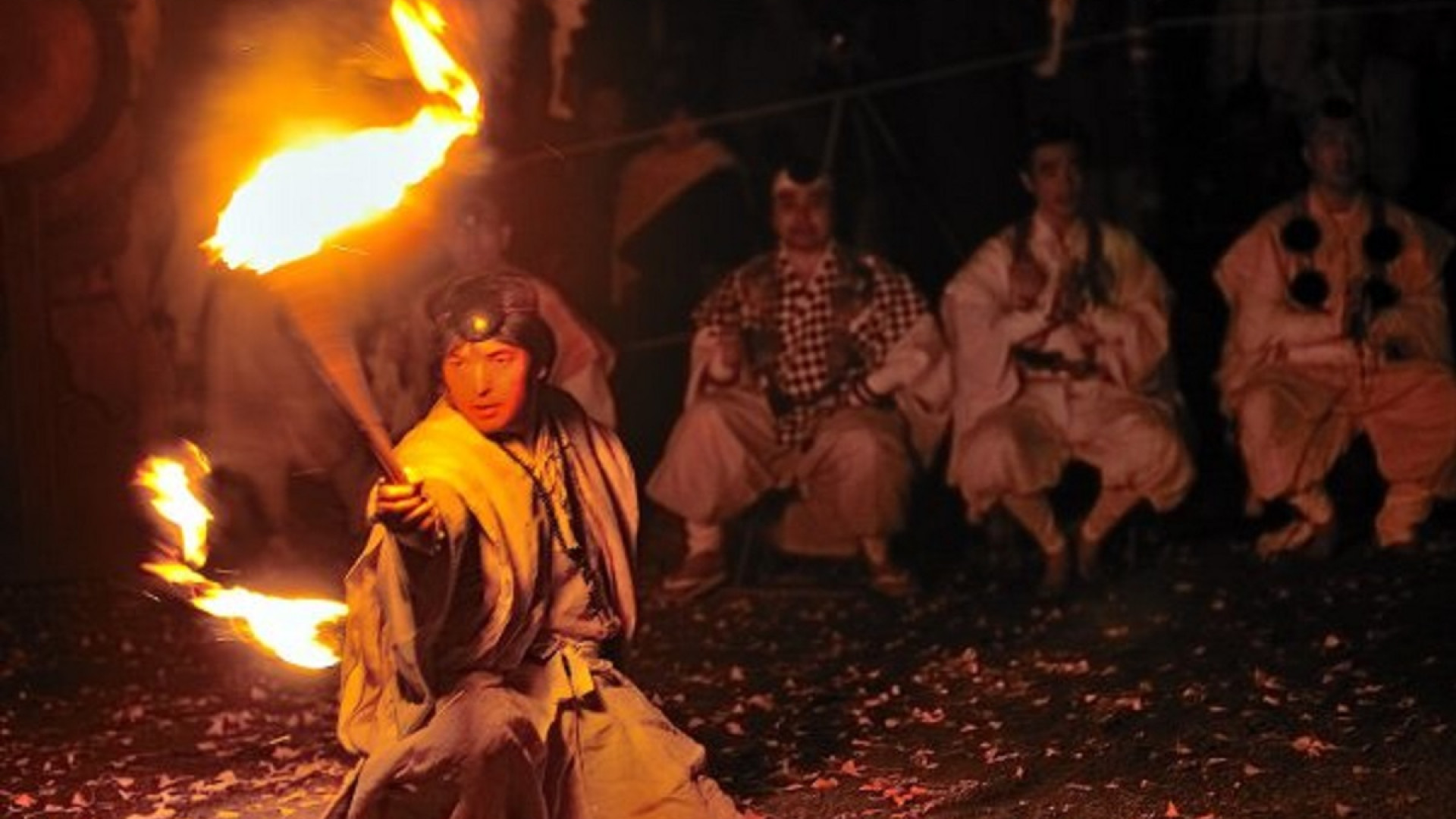 The Hibuse (Fire Prevention) Festival at Ryogakuin, Mount Akihasan
On December 6th the Yamabushi (ascetic monks) in their traditional clothing pray for peace and tranquility across the country. They carry out Yamabushi-Mondou, a Buddhist ceremony in which questions in relation to Buddhism are both asked and answered.
After this, they participate in the Hiwatari (Fire-crossing) Ceremony, which involves the monks walking over glowing embers and praying for sound health. Firefighters, workers of thermal power generation industry, and people of other fire related professions come to this shrine to both to worship and buy o-fuda (an amulet).