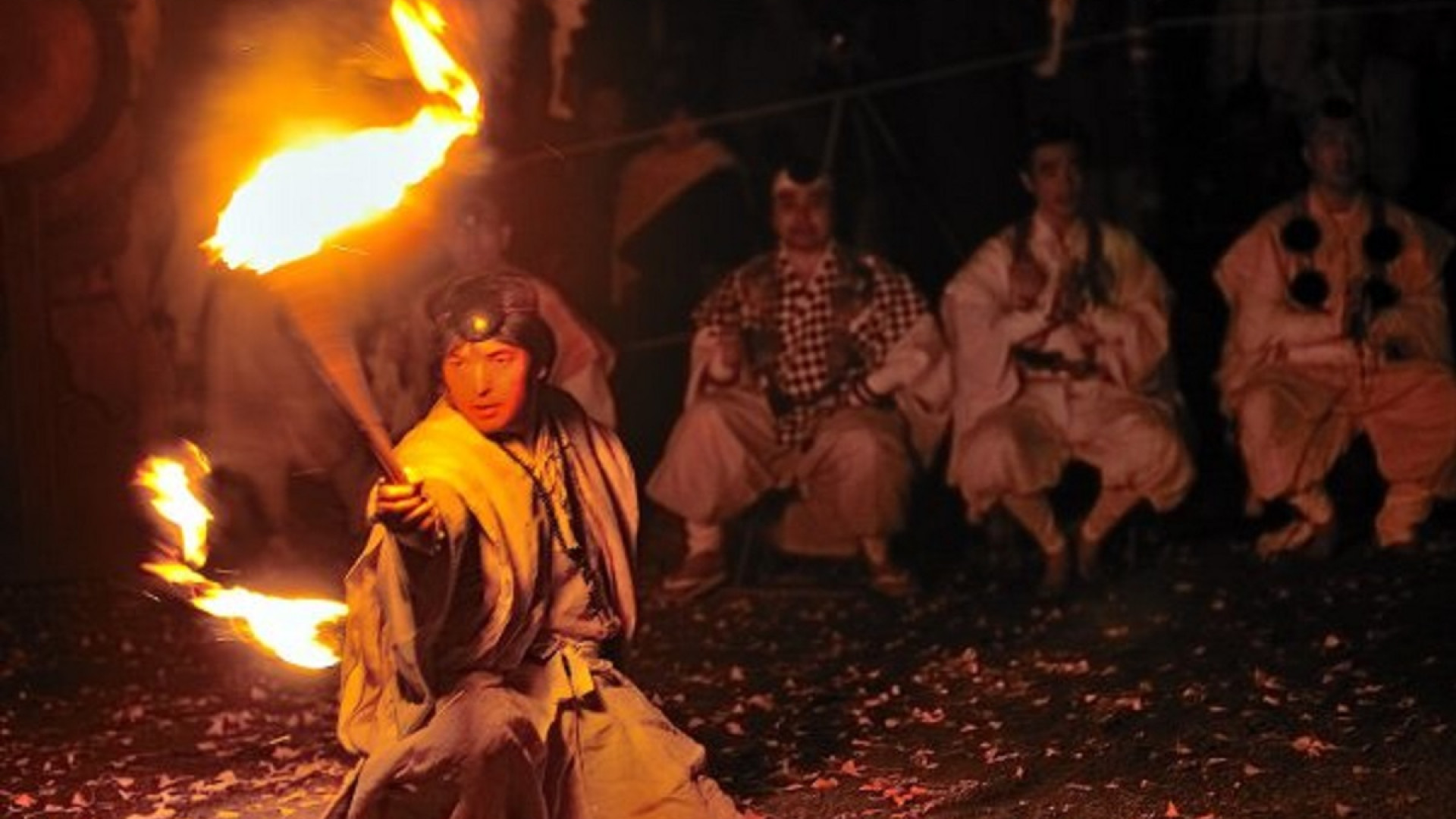 The Hibuse Festival at Ryogaku-in on Mount Akihasan
This event has been cancelled
On December 6th the Yamabushi (ascetic monks) in their traditional clothing pray for peace and tranquility across the country. They carry out Yamabushi-Mondou, a Buddhist ceremony in which questions in relation to Buddhism are both asked and answered.
After this, they participate in the Hiwatari (fire-crossing) Ceremony, which involves the monks walking over glowing embers and praying for sound health. Firefighters, workers of the thermal power generation industry, and people of other fire-related professions come to this shrine both to worship and buy ofuda (amulets).
Essential Information
Check the official website for the latest information.
| | |
| --- | --- |
| Dates | Early December Cancelled |
| Venue | Ryogaku-in |