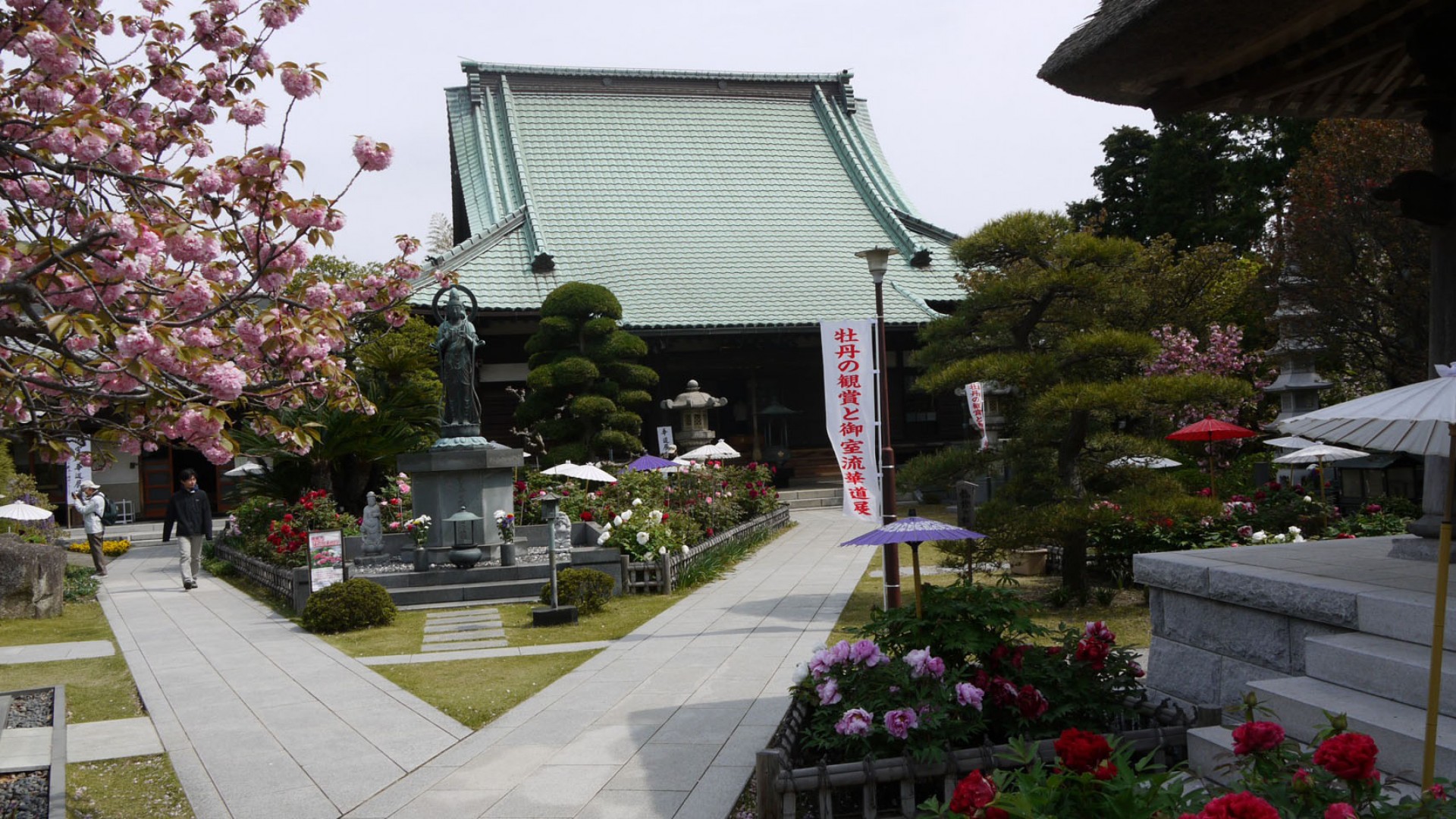 Ryūge-ji Temple
Ryugeji is one of the old temples that was founded by Minamoto no Yoritomo and Mongaku Shonin in the outer harbor area. It enshrines and is famous for Boke-fuji Kannon (dementia prevention). It also enshrines Jizobosatsuzazo and Daikokuten (the God of Wealth), which is one of the Yokohama Kanazawa Seven Deities of Good Fortune. The temple is also known as the temple of peony.
Essential Information
Check the official website for the latest information.
| | |
| --- | --- |
| Facilities | |