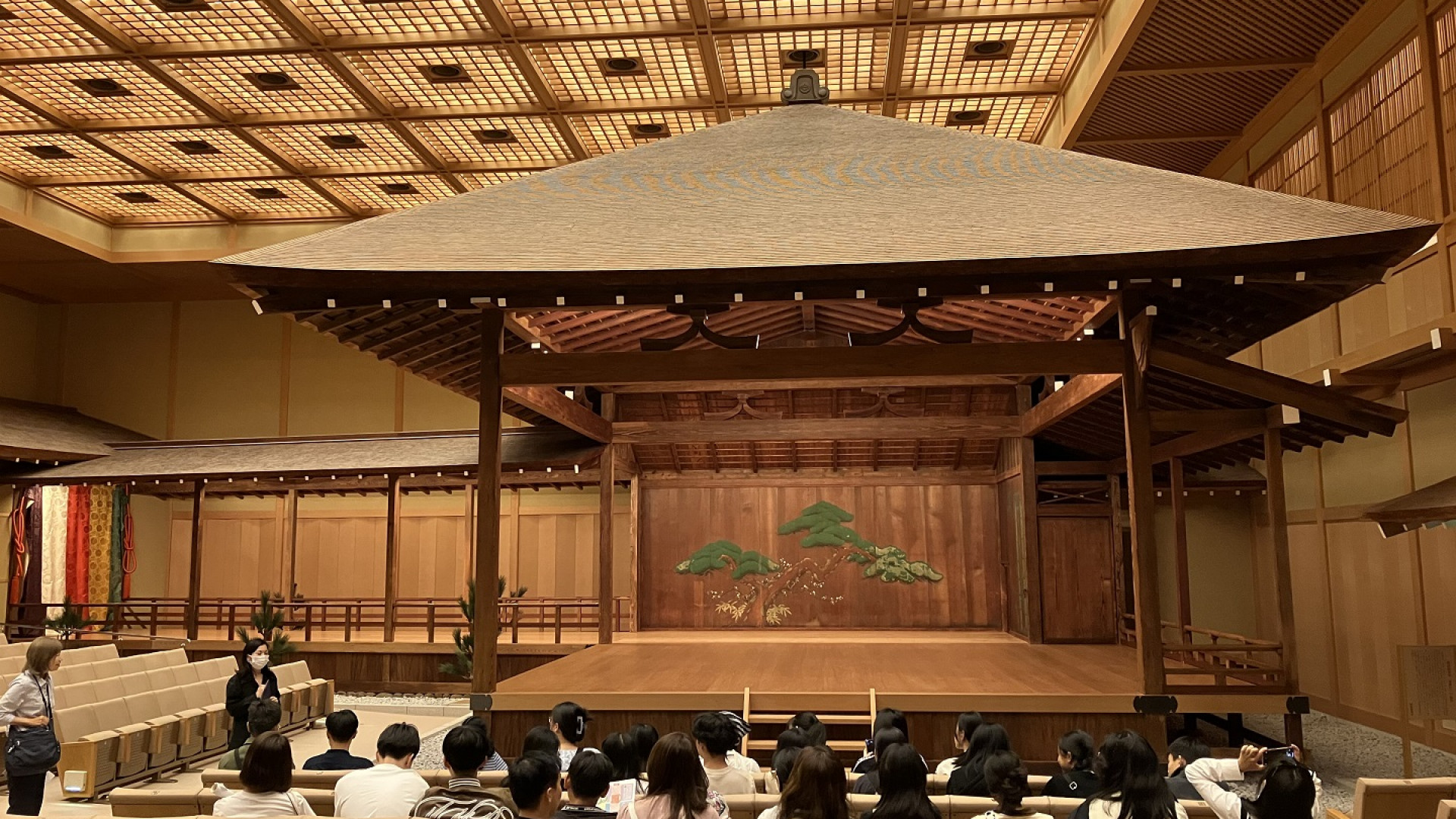 Original Souvenirs of Yokohama Noh Theater
This theater is a reproduction of "Somei Noh Butai" of the Maeda clan, the Kaga hanshu (the Lord of the Kaga domain). It is the oldest Noh stage in Kanto region and has 140 years of history. Any visitors can view the stage from the balcony seats when there is no paid-performance. Performances with commentary for beginners aimed at dissemination of Noh has been conducted under the slogan of "to make Noh theater more approachable."
Distinctive special performances, courses, workshops, and lessons are also available. "Yokohama Kyogendo" (including two Kyogen and commentary. For 2000 yen) is held on the second Sunday every month. Japan's traditional printing method "Yokohama Nassen (textile printing)" was employed as a printing method for making tote bags for the official goods of 2020 Tokyo Olympic and Paralympic Games. The same printing method is used for making "Mai", the series of the tenugui (washcloth). These tenuguis are sold only in Yokohama Noh Theater. The movement of "Shimai (dancing and acting movement)" is designed in their original goods. Tenugui, tissue case, pouch, and others are available. Come and check their special goods. They are definitely great for souvenirs.
Essential Information
Check the official website for the latest information.
Hours

9am–6pm

Duration

1h

Closed
Facility inspection days (once per month), New Year's Holiday
Costs

Free of charge
*However, in the event there is a paid performance, only those with tickets will be admitted.

Facilities

Wheelchair friendly
Wi-Fi Available