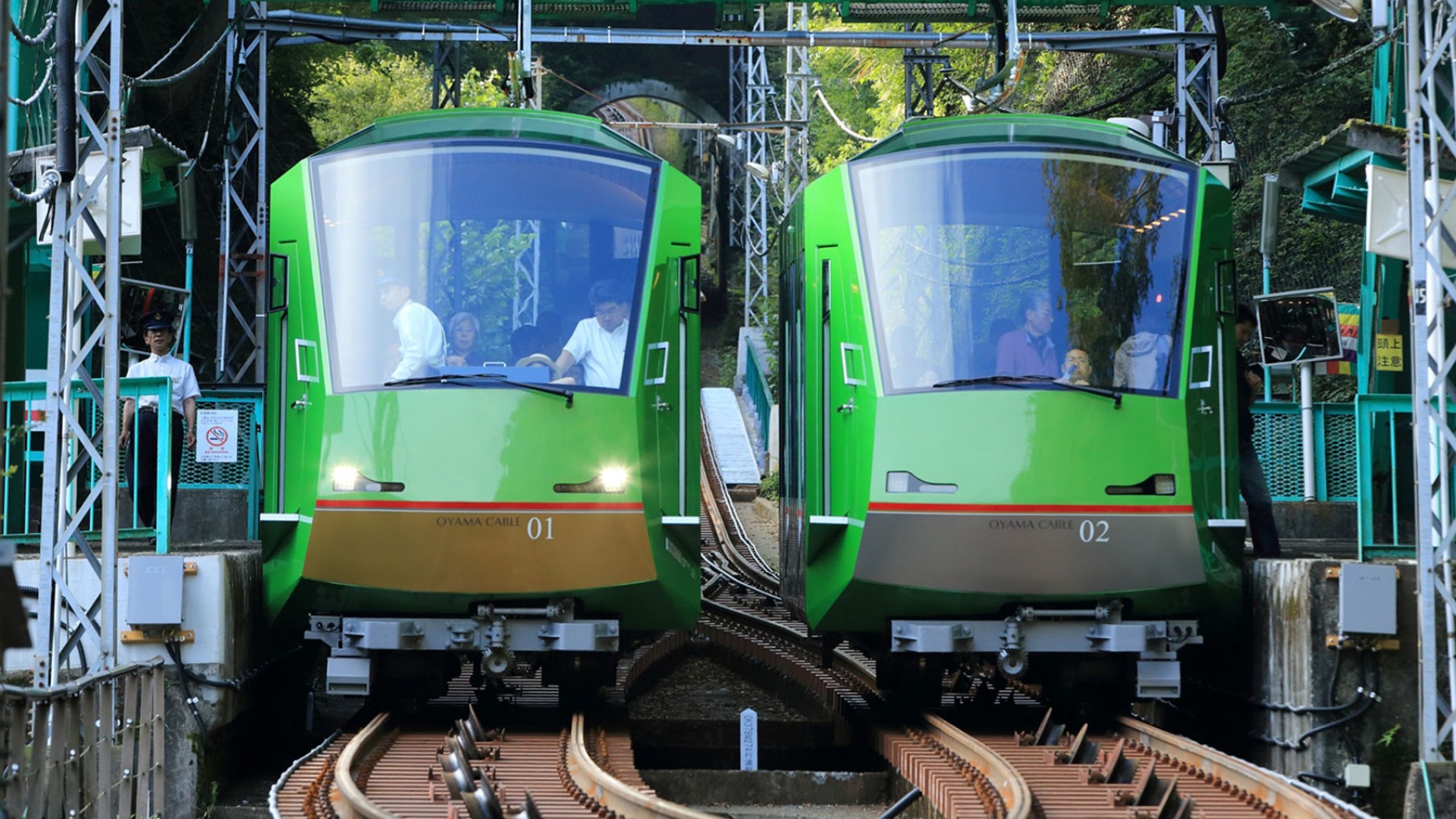 Ooyama-cable
Ooyama cable car will take you to a great scenic spot that is located at a height of 700 m above sea level in 6 minutes. The cable car is 0.8 km long and the difference of elevation between stations is 278 m. Passengers can fully enjoy grand views from a large window of the cable car: a view of Enoshima spreading below the cable, seasonal sceneries of Oyama and other superb prospects. The cable car won a Good Design Award in 2016. Passengers are allowed to have a stopover at the intermediate station, Oyamadera station.
Travel tip
There are many hiking routes to the top, some of which are quite challenging. The cable car is fastest and offers great views. Autumn is most beautiful.
Essential Information
Check the official website for the latest information.
| | |
| --- | --- |
| Hours | 9:00-16:30 (weekend 9:00-17:00) |
| Duration | 1h |
| Costs | Oyama Cable Station <-> Afuri Shrine Adults: 640 yen one-way, from 1,120 yen round-trip Other fares are also available |
| Facilities | |