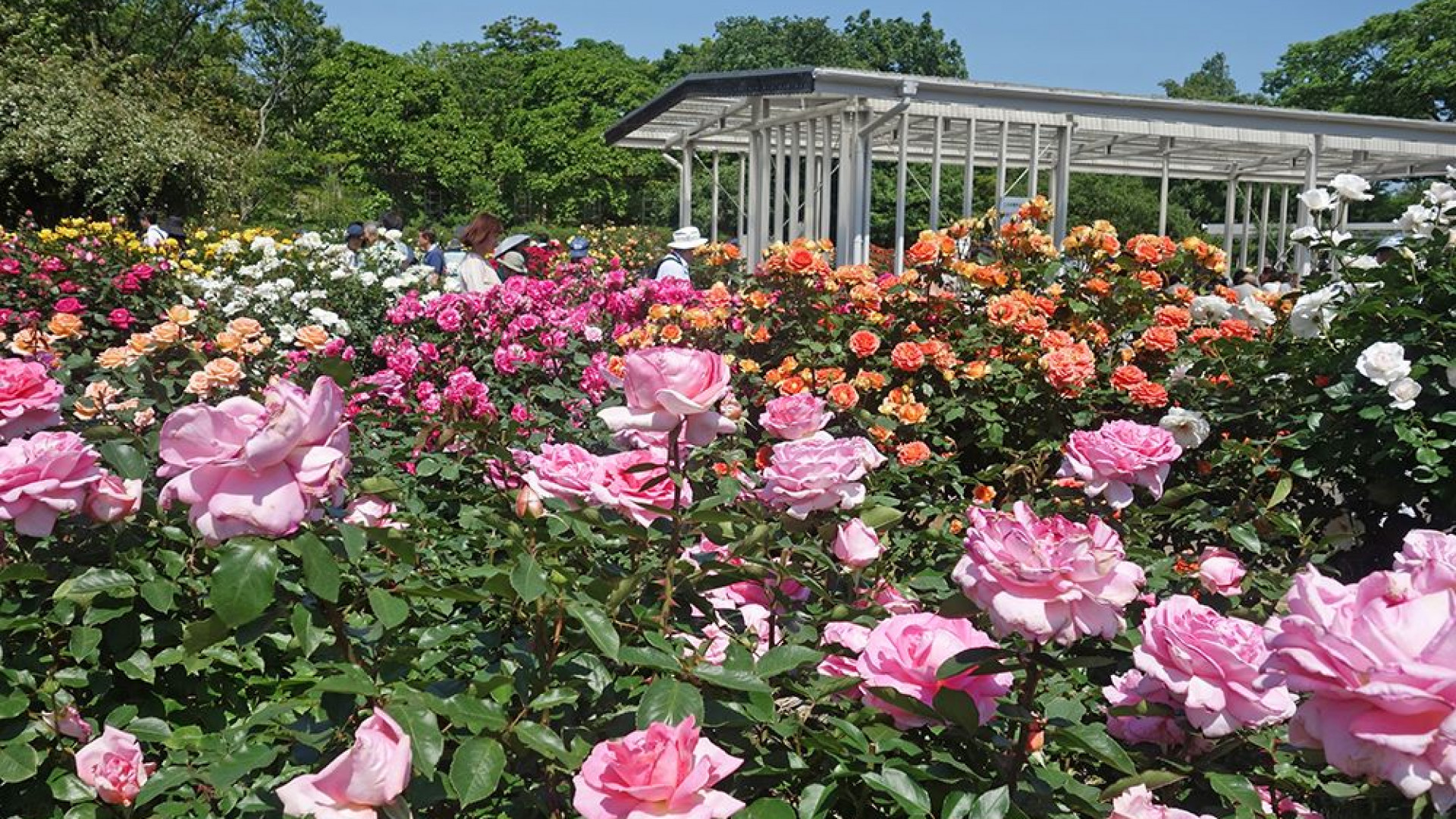 Kanagawa Prefectural Ofuna Botanical Garden
Please visit the facility's website for the latest information.
There are various flowers beds in the park, with the seasonal flowers blooming in profusion all year round. There are different areas for different flowers such as the rose garden or Chinese peony garden. There are sometimes exhibitions inside the greenhouse. There is also a lawn area, a pond, and a Japanese garden. Enjoy relaxing amongst the beautiful and cute flowers.
Essential Information
Check the official website for the latest information.
Hours

March to October 9:00–17:00

November to February 9:00–16:00

Duration

1h

Closed
The 2nd and 4th Monday of each month (in the event of a public holiday the park will be open but the next day it will be closed). The New Year's holiday period (December 29 - January 3)
Costs

Admission Fee - Prices for groups of 20 and over are displayed in brackets.

20 and over (excluding students) - 400 yen (350 yen)

Students, those under 20 - 200 yen (150 yen)

High school students, those over 65 - 150 yen (100 yen)

Yearly Pass 20 and over (excluding students) - 2,000 yen

Students, those under 20 - 1,000 yen

Middle school students and under, those with disabilities - free

Access

From the west exit of Ofuna Station (Ofuna Kannon side) on the Yokosuka Line/JR Tokaido Line Bus: From bus stop 1 at the bus terminal at the west exit of Ofuna Station, take a Kanagawa Kotsu bus. Take the bus bound for Fujisawa via Watauchi, or the Shiromeguri Nakamura via Koukaido-mae bus. Get off at Okamoto (three bus stops away from Ofuna Station west exit). Walk for 3 minutes. Walking: Walk towards Fujisawa for approximately 16 minutes (there are signs along the way to guide you to your destination).

Facilities
Language