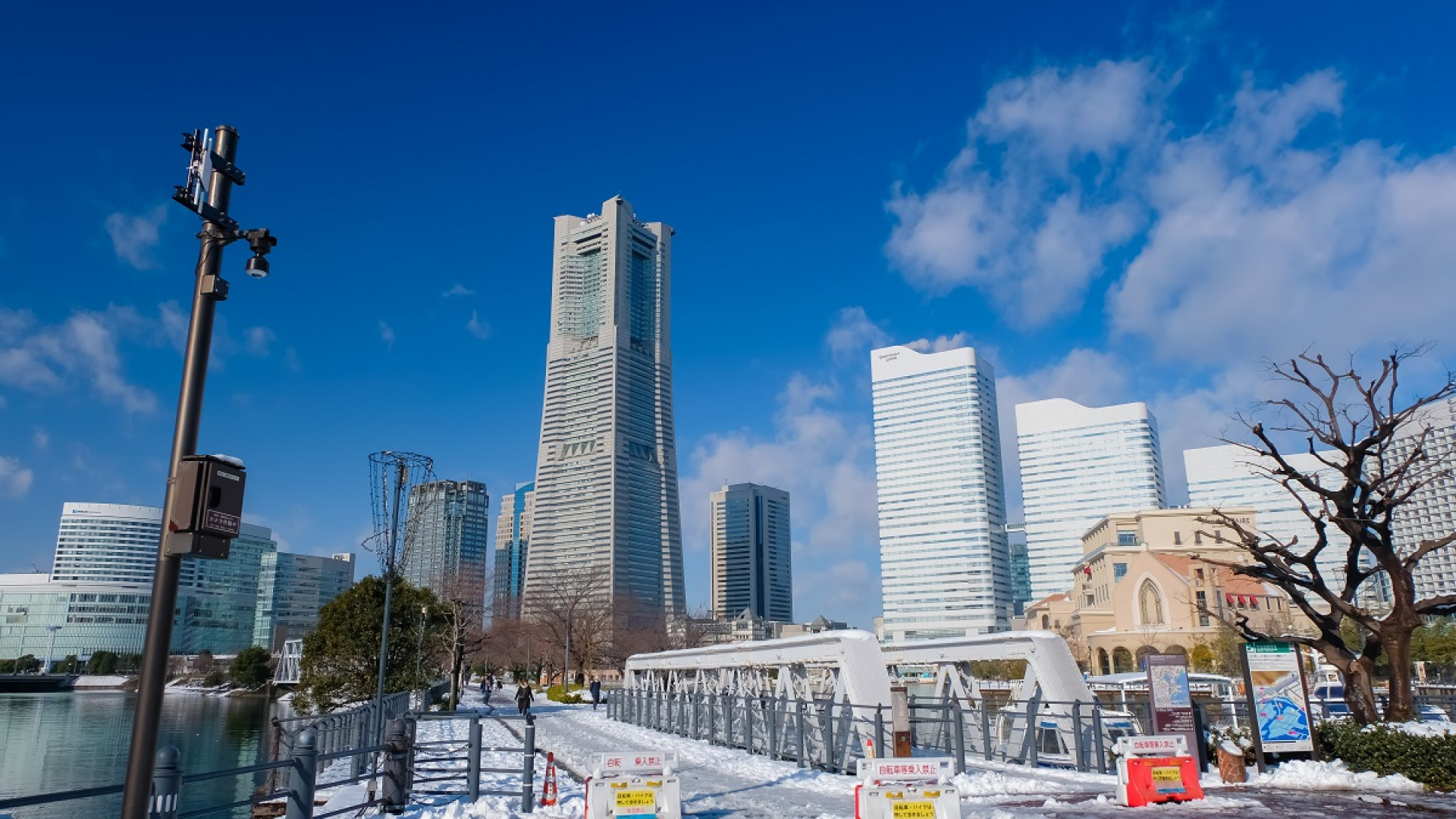 Minato Mirai 21
The main sight-seeing area of Yokohama, facing the port of Yokohama with skyscrapers, large commercial buildings and retro architecture lining the streets. Here, there is a good mix of spots where you can experience the modern and the traditional.
Travel tip
In the heart of Yokohama, MM21 is a modern waterfront district with something for everyone. See an exhibition at the art museum or the cup noodle museum, hit the multitude of shops and restaurants, or take in the breathtaking view from Landmark Tower's 69th floor observatory.
Minato Mirai 21 is in the heart of the Yokohama sightseeing area and is a great place where you can experience modern and traditional destinations. The port area faces Yokohama and is filled with streets of skyscrapers, amusement areas, retro architecture, and boats and ships bobbing up and down on the nearby waters. Visitors are sure to have a memorable time at Minato Mirai 21—the "harbor of the future".
Experience a range of amazing locations: from shopping malls to delicious cuisine. It's all a part of the international atmosphere combined with the local hospitality. Some cafes even open as early as 8 am, so why not enjoy breakfast and a stroll about the town? Or how about the meat festival with yakiniku and shabu-shabu at five different restaurants. Can you try them all? Take a break from all that walking and looking around with a refreshing coffee at one of the many coffee shops. And end your day with excellent sake from all over the country at one of the pubs. You'll find a variety of allergy-free and gluten-free foods that cater to your tastes. And many restaurants are open until 11 pm (last order at 10 pm).
There are seven shopping malls in Minato Mirai 21. And with each one being different and full of various stores and items, you can spend the whole day just getting lost looking for some hidden treasures or souvenirs. The 100-yen coin is king in Minato Mirai 21. Ride the 100-yen bus (operating on weekends and national holidays only) and find 100-yen shops, concerts, and even burgers. If your budget is a bit larger, feel the wind in your hair and smell the salty breeze on a boat cruise around the port. The landscape turns into a seascape as you see Yokohama floating on the waves.
You never have to worry about hunting down an ATM or money exchange booth in Minato Mirai 21. There are five easy-to-find locations with information staff waiting to point you in the right direction. From sports stores for the outdoor aficionado to new parents looking for the perfect baby clothes, you can find everything you need or want in the area. Minato Mirai 21 isn't just popular for shopping though; you'll also find traditional craft stores where you can experience making something first hand. Go for a comfortable jog along one of the many routes. And if you find yourself in need of help those handy dandy information booths are ready to guide you to drugstores, English-speaking clinics, or anywhere you may want to visit. There's something for everyone in Minato Mirai 21!
Located on the way from Haneda Airport to Tokyo or from Tokyo to Hakone and Kamakura, it's easy to visit Minato Mirai 21 and have a great time. Access to Minato Mirai Station on the Minato Mirai Line is easy, being only two stops from Yokohama Station.
Essential Information
| | |
| --- | --- |
| Facilities | |