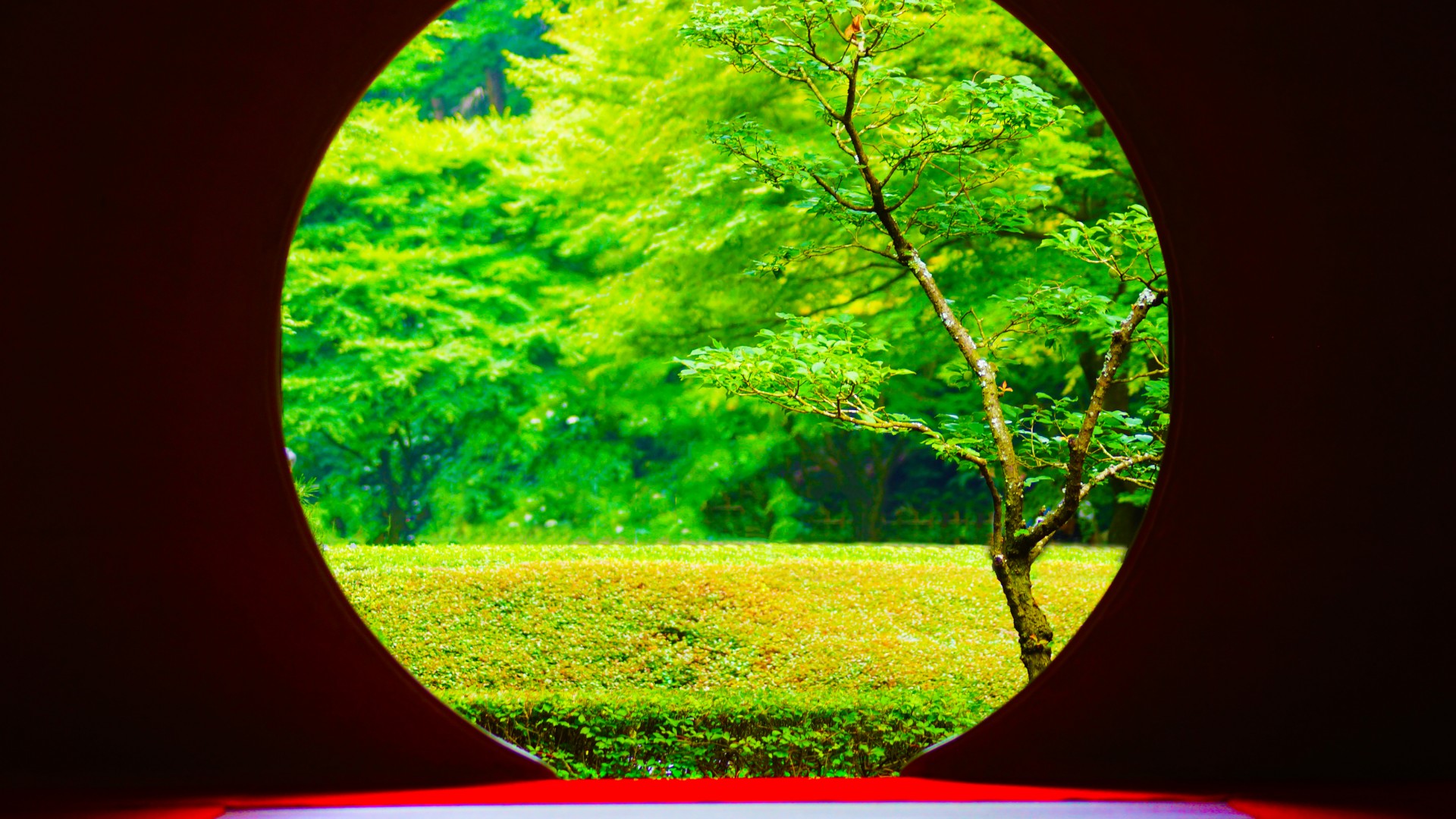 Meigetsu-in Temple
Meigetsu-in Temple in Kita-Kamakura is also known as The Temple of Hydrangeas. For hydrangea season around June, many people flock here to view approximately 2,500 hydrangeas. The hydrangeas planted at Meigetsu-in are all a uniform blue color, dubbed "Meigetsu-in Blue."
Look inside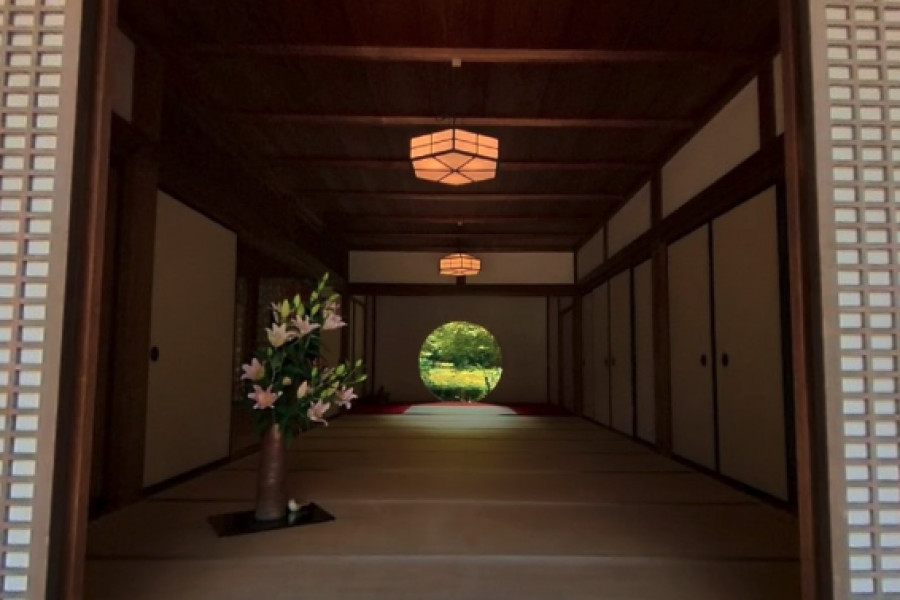 Meigetsu-in is a Rinzai Zen temple in Kita-Kamakura of Kanagawa. The temple derives its name from the posthumous name of Uesugi Norikata of the powerful Uesugi clan who built the temple. Originally, the temple housed the guest rooms of a much larger temple called Zenko-ji which was closed during the Meiji period by the government. These 350-year-old guest rooms became a temple in their own right in 1394 and have impressive grounds and history of their own.
The temple is famous for its hydrangeas in June that it is also known as the Temple of Hydrangeas (ajisai-dera). Although they are a recent addition, chosen for their easy growth and care, it's become a major attraction for the temple. Perhaps the most famous and beloved highlight of the temple is the Satori no Mado, or Window of Enlightenment—a circular window that calms the mind and spirit and allows for deep reflection.
In addition to these sights, visitors to the temple can also enjoy views of a garden of raked sand, rock, and plants called the karesansui; this display represents the legendary Buddhist Mount Shumi. There is also a yagura cave dug into the side of a hill. Yagura caves are artificial caves that were used in the Japanese Middle Ages as tombs for the samurai class. This particular yagura cave has a small tower at its center and is thought to be the grave of Uesugi Norikata.
While at Meigetsu-in, visit the Japanese National Treasure held in Meigetsu-in. This 13th-century wooden statue of Uesugi Shigefusa—founder of the Uesugi clan—is dressed in the picturesque clothes belonging to the Kamakura period. Be sure to visit the main hall, or hojo, to view and pray to the sitting statue of the holy Kannon Bodhisattva. The inner garden is also of great notice and known for its irises; the garden is open to visitors for two periods about two weeks a year. The first period is in June when the irises are in bloom and later in late November and early December when the autumn colors blaze beyond the circular window.
To access Meigetsu-in Temple, ride the JR Yokosuka Line to Kita-Kamakura Station and walk for ten minutes towards Kamakura — plenty of signs guide the way. Meigetsu-in is on a side street to your left. The temple is open daily from 9 am to 4 pm and admission is 500 yen, during June and the autumn leaves season an additional 500-yen admission is required to enjoy the seasonal beauty.
Essential Information
Hours

June: 8:30am–5pm
Other months: 9am–4pm

In order to prevent the spread of coronavirus (COVID-19), various facilities may change their operating days or hours. Check the

official website

for the latest information.

Suggested duration

1h

Closed
To be confirmed
Costs

To be confirmed

Access

Alight at Kita Kamakura station on the JR Yokosuka Line.

Online Reviews
TripAdvisor