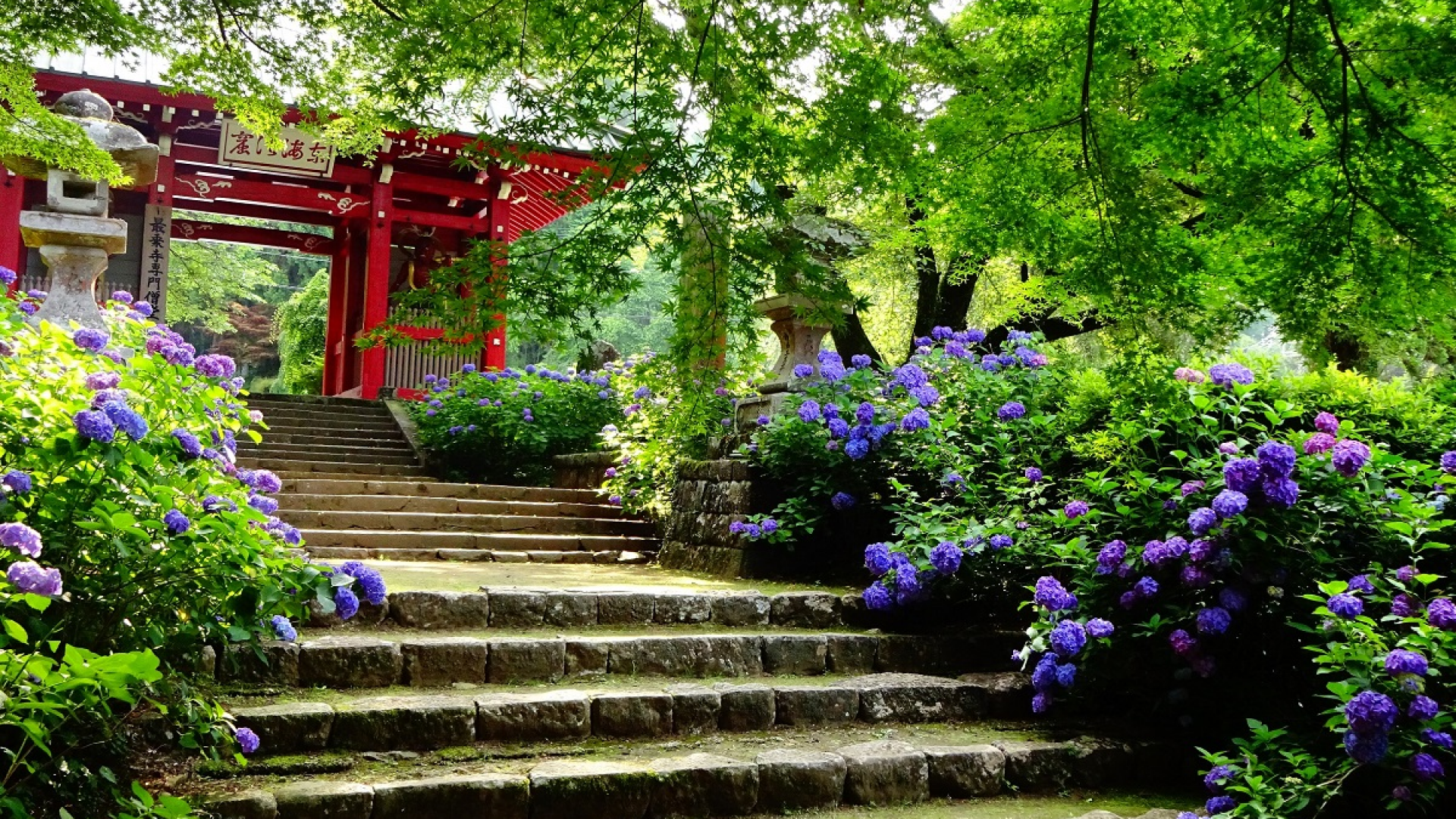 Daiyūzan Saijo-ji Temple
Daiyuzan Saijoji Temple is a 20 minutes' drive from Odawara, and 30 minutes' drive from Hakone Yumoto. It belongs Soto sect of Buddhism and has over 4,000 branches across Japan. It is a famous sacred place that has a history of more than 600 years since its foundation. This great temple owns more than 30 of buildings and towers with old Japanese cedars and an ethereal atmosphere. Visitors can enjoy and experience Shojin ryori (vegetarian food for monks) and Zazen if you book in advance.
Travel tip
A unique aspect of this temple is its larger than life geta. These wooden sandals are left out for the tengu, winged spirits, that guard the temple grounds. The shoes vary in size, and some are even as tall as humans. Be sure not to miss this popular photography spot!
Daiyūzan Saijo-ji Temple in the morning
One of the most sacred places in the Kanto region. Zen meditation sessions are held every second and fourth Sunday and Buddhist statue carving lessons every second and fourth Saturday of the month. There are spiritual spot tours around the grounds and other events as well.