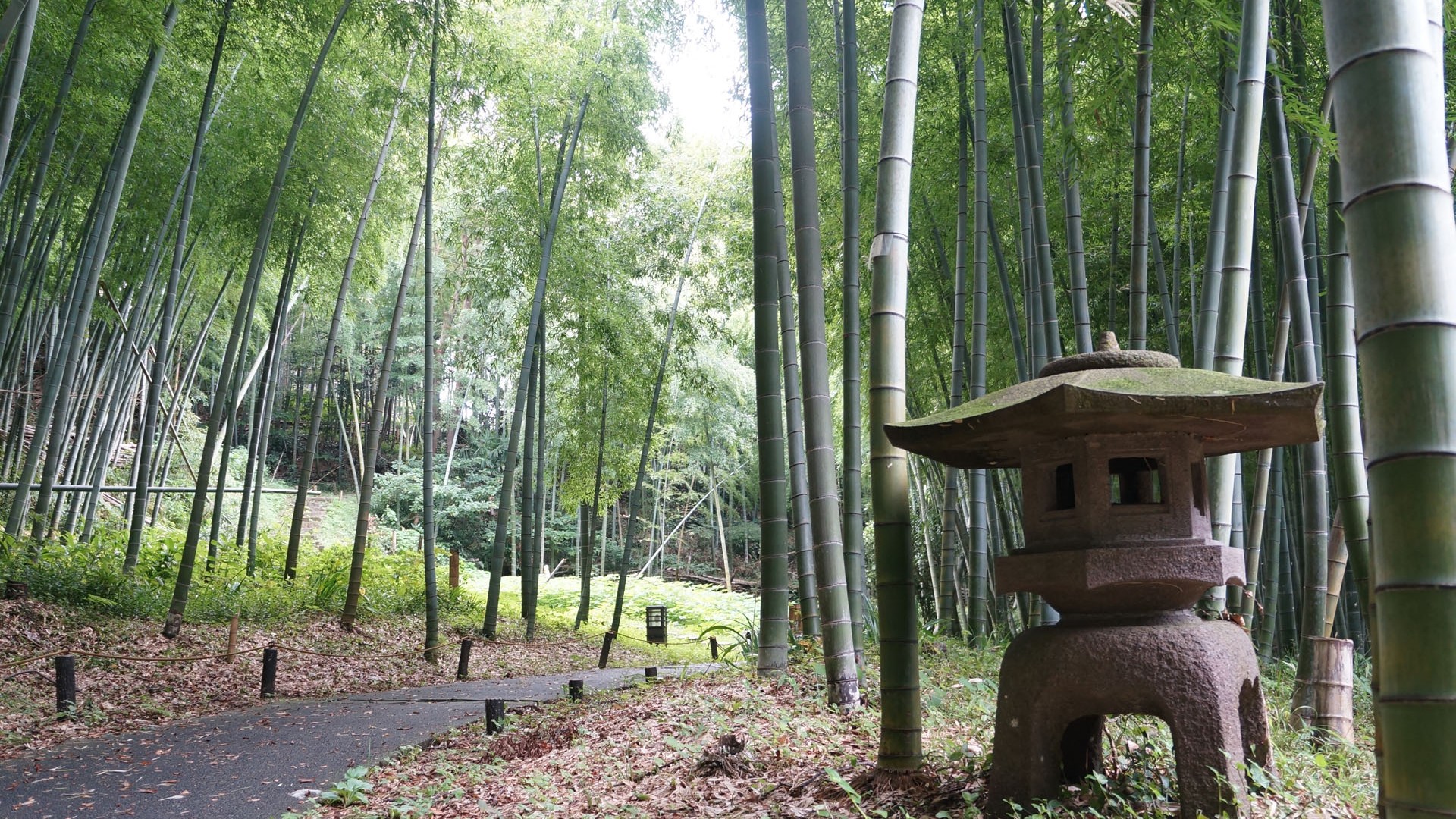 Arai Castle Ruins Park
The peaceful park surrounded by a bamboo forest is a place for rest and repose. In spring when the shidare sakura blooms, a sakura festival is held. In the afternoon, enjoy the contrast of pink against green and at night, enjoy the fantastical sight of sakura with illuminations.
Arai Castle Ruins Park at night
The weeping cherry blossoms are usually lit up from late March to early April. We recommend that you check before visiting.