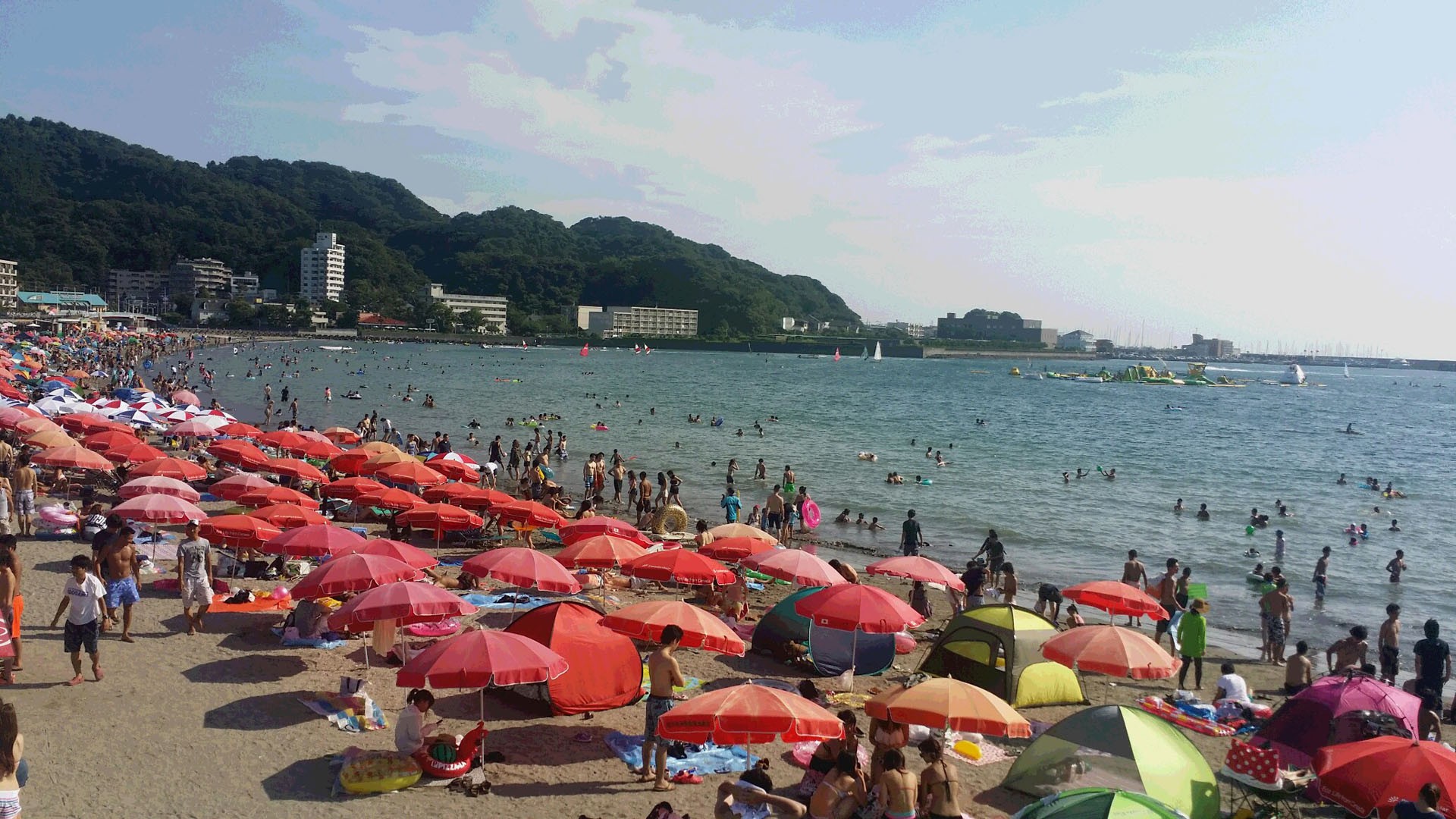 Zushi Beach
On a clear day, this place is bustling with people enjoying various types of marine sports such as wind surfing, against the backdrop of Enoshima island. There are many activities you can enjoy here in the four seasons: in spring, a movie night on the beach, in summer, swimming in the sea, in autumn, a Yabusame ceremony (archery on horseback) and NIGHT WAVE (an illumination event) and in winter, viewing of Mount Fuji.
Travel tip
The closest natural beach to Tokyo, Zushi is typically a bit quieter than Kamakura and Enoshima although it will get quite crowded at times. One of the most convenient beaches to reach from Tokyo, you can reach Zushi in just under an hour from Tokyo Station.
Facing Sagami Bay in Kanagawa Prefecture is a little beach that's popular among beach goers both young and old—Zushi Beach. Being just 15 minutes from the east exit of Zushi Station on the JR Yokosuka Line or the JR Shonan Shinjuku Line, this beach has made waves every summer by drawing crowds of pleasant sand and surf lovers.
On a clear day, with views of Mount Fuji in the distance (although best in winter), this bustling beach has people enjoying all manner of marine sports—such as windsurfing, swimming, paddle boarding, and more! If you would like a bit of culture with your beach trip, plan to visit in late spring during the Zushi Beach Film Festival. Zushi Beach is the closest natural beach to Tokyo and a fair bit quieter than its neighboring beaches, Kamakura and Enoshima, due to its strict rules about no tattoos, outside alcohol, or sound systems. Zushi is just under an hour away from Tokyo Station, which makes it perfect for a day trip with the water.
Despite the rules and regulations in place, Zushi Beach is still a hotspot for summertime fun in the sun with nearby beach bars offering all the commodities one might expect, cold drinks, alcohol, and shaved ice. The lush tropical feeling along with the painted sunsets and gentle waves make for a romantic backdrop to any beach trip.