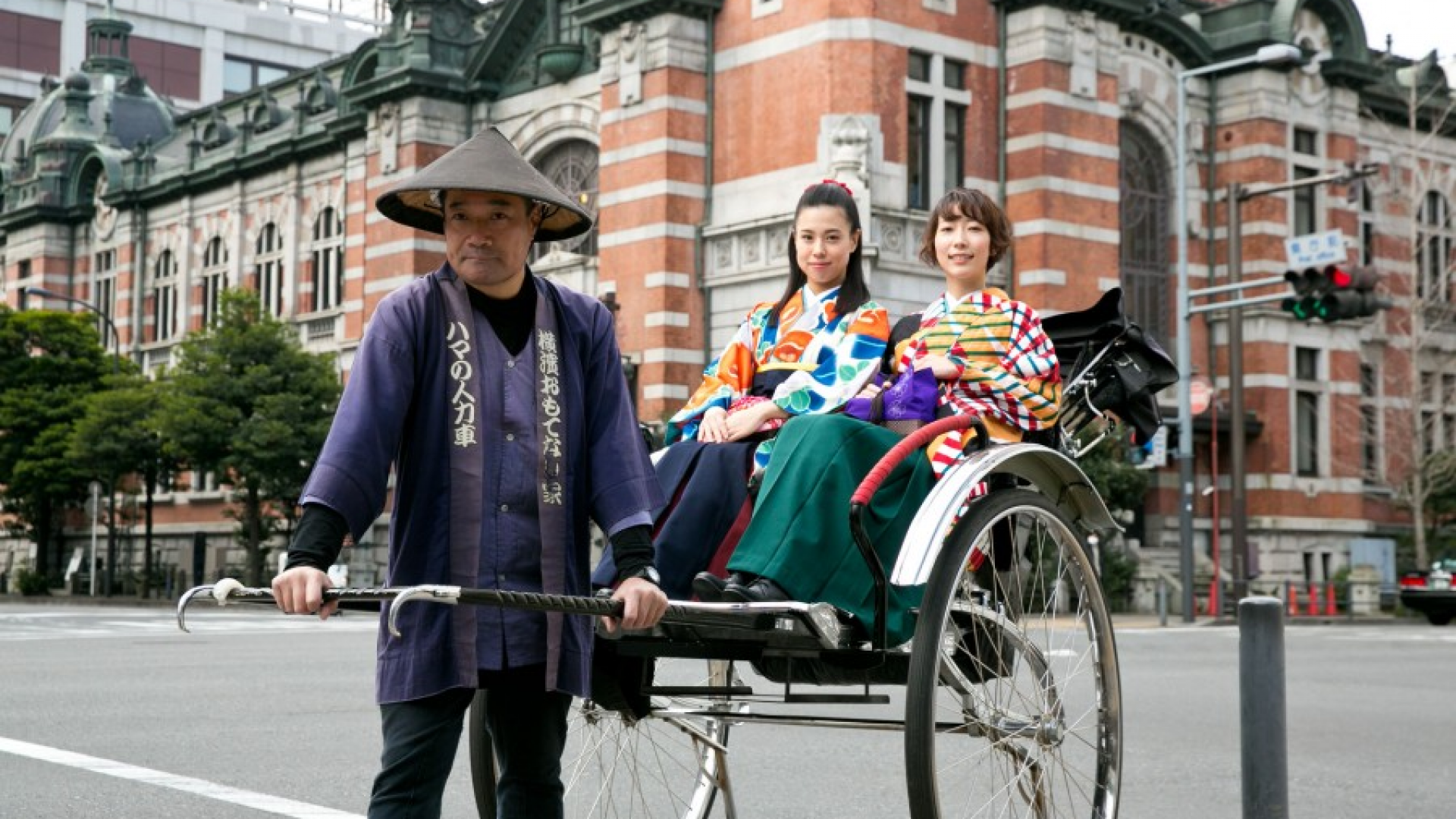 Yokohama Omotenashiya Rickshaw in Hama
Yokohama Omotenashiya welcomes you as one of our family who visit Yokohama. Those might be visitors, newly wed couple or their family. Omotenashiya also takes part in the Yokohama local events. 150 years have passed since Yokohama opened as an international port. In those days there were thousands of rickshaws in Yokohama. Riding a rickshaw will make you remember the good old Yokohama.
Essential Information
Check the official website for the latest information.
Hours

12pm-8pm

Duration

30m

Closed
Irregularly closed
Costs

Trial course (20 minutes): 4,000 yen
(Reservation required for 30 minutes and longer)

Facilities