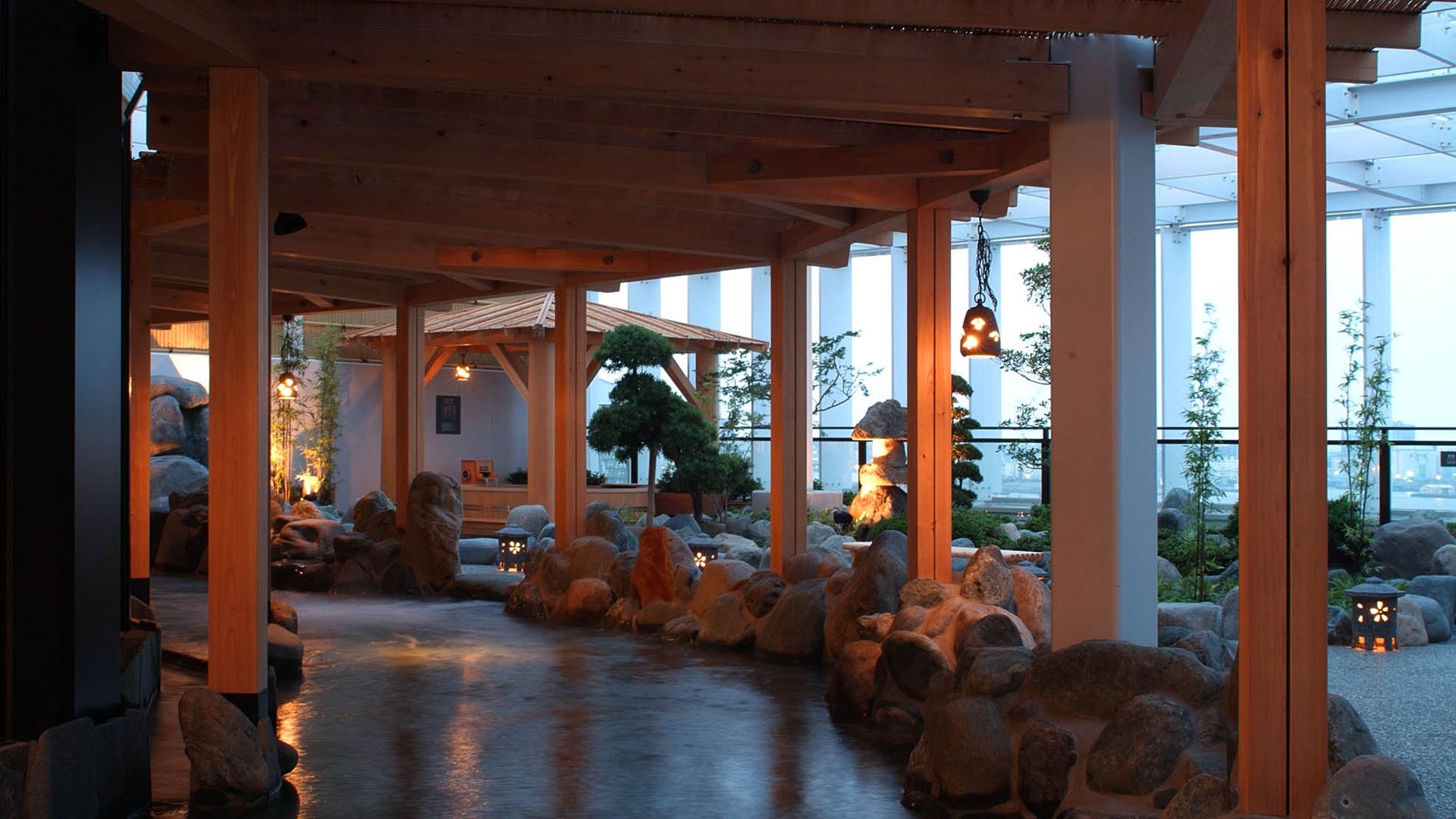 Yokohama Minatomirai Manyo Club
A hot spring facility with hot spring baths, relaxation areas, and overnight accommodations. The water is carried from hot springs in Atami and Yugawara six times a day on a 20,000 liter tank lorry. There are a variety of baths such as the Observation Foot Bath overlooking the Minatomirai area and the Yokohama Bay Bridge, outdoor baths, and cypress bathtubs. Also includes traditional Thai massage and British style reflexology services, restaurants providing Japanese course meals, and many other facilities.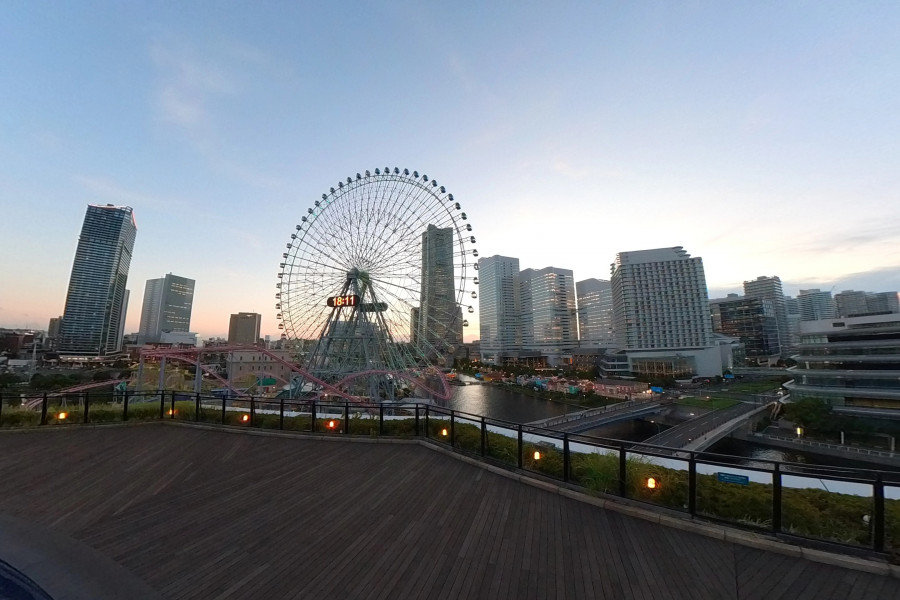 Yokohama Minatomirai Manyo Club is a hot spring facility in the heart of Yokohama. It comes complete with hot spring baths, relaxation areas, and overnight accommodation. The hot water is carried from hot springs as far as Atami and Yugawara six times a day, on a 20-thousand-liter-tank-lorry.
While enjoying the facilities, guests can also relax at the observation deck foot bath that overlooks the entire Minatomirai area and the Yokohama Bay Bridge. There is also a great selection of outdoor baths and Japanese cypress bathtubs, popular for their deep, woody scent. Sit and relax in the Ashiyu footbath garden; lie down in the bed-like baths and let the waters cover and warm you; or sweat out impurities in the nano mist sauna. There is an assortment of other rock saunas too, all with their own restorative powers.
After a long soak in the soothing waters, let your stress melt away with a traditional Thai massage and the British-style reflexology service. Aromatherapy and exfoliation services are also on site to rejuvenate your body and spirit. Cool down in the relaxation lounge in one of the many massage chairs; or if you're feeling especially tired and worn down why not check in to a private room and enjoy a quick snooze. And you'll love the Japanese course meals offered in the restaurants.
Spend a leisurely day at the Yokohama Minatomirai Manyo Club day spa. There are nine spacious floors for visitors to explore and enjoy. There is an arcade for taking time between dips into the hot springs, or sit back and read some manga. Or use the powder room and facilities to ready yourself for a night out on the city when you're finished with your relaxation routine.
There are many amenities on hand for visitors to enjoy. From towels to hair dryers for convenience, guests need only bring themselves to enjoy Japan's most popular day spa. Although guests are not permitted to bring in outside food or beverages, there are plenty of facility services to make sure you stay hydrated. The Yokohama Minatomirai Manyo Club doesn't allow people with tattoos or infants in diapers to enter their baths.
Adults can enter for just 2500 yen and the facility is open for 24 hours a day, 7 days a week. Access the Yokohama Minatomirai Manyo Club on the JR Keihin-Tohoku Negishi Line or the Yokohama Municipal Subway to Sakuragicho Station; alternatively, access is easy on the Minatomirai Line at Minatomirai Station. Visitors can expect easy accessibility with elevators and stalls for disabled guests, along with English support.
Essential Information
Arrival

Check-in: 17:00
Check-out: 11:00

Costs

Adults: 2,500 yen (tax excluded)

Facilities

Wheelchair friendly
Wi-Fi Available

Language
Online Reviews
TripAdvisor
Meetings