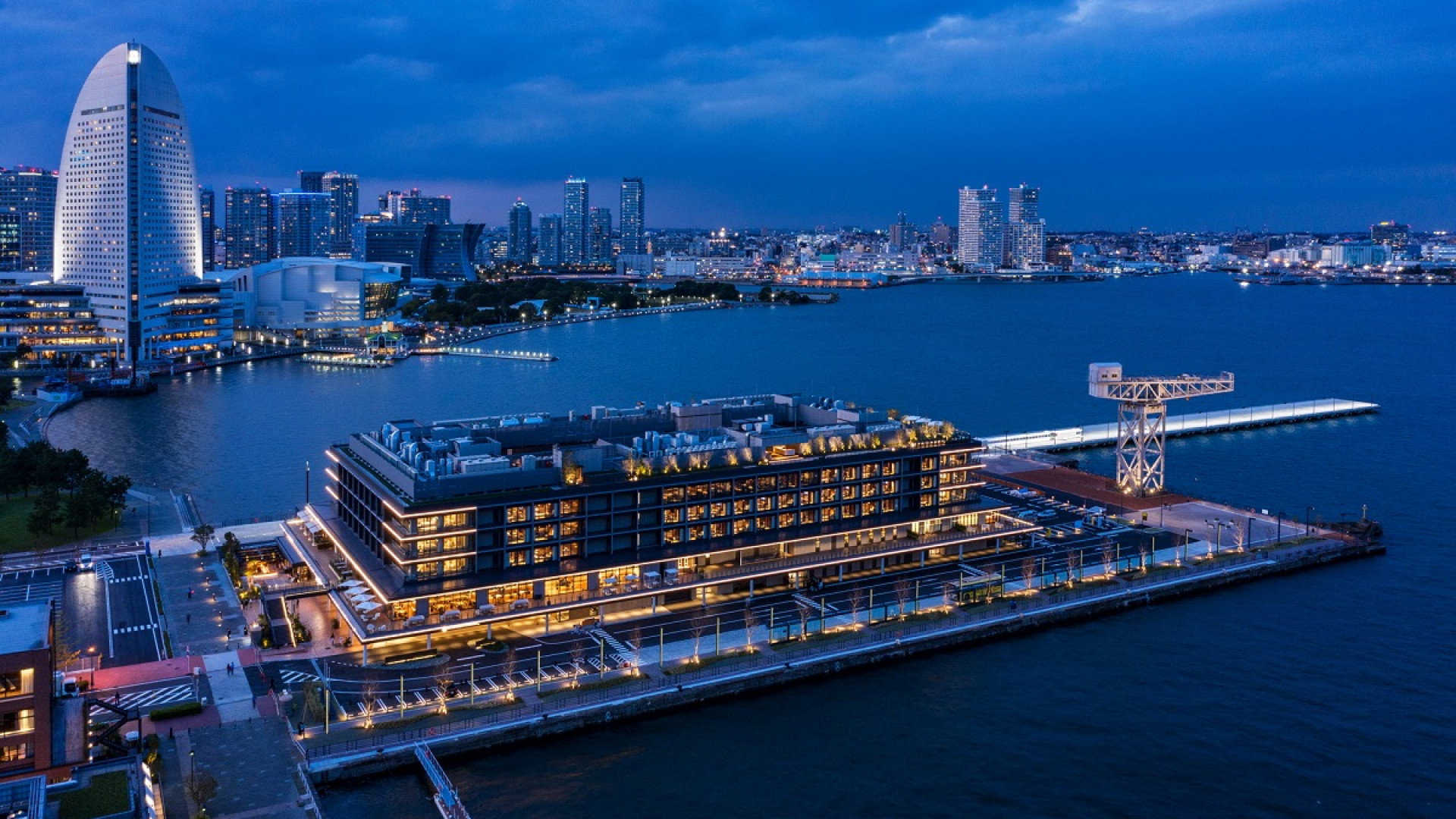 Yokohama Hammerhead
Yokohama Hammerhead (横浜ハンマーヘッド) is a multipurpose complex and passenger ship terminal opened in October of 2019. Located a short walk from Bashamichi station near Minato Mirai 21, the main building features a shopping mall, hotel, and cruise pier.
The shopping mall portion of Yokohama Hammerhead boasts an interactive "factory" theme where visitors will become much more than shoppers. Visit 25 shops and restaurants, including tea rooms with fantastic views from the terrace, a sweets factory, ramen shops, and many more. Be sure to visit Ariake Harbor Studio to try their fresh-baked sweets. Highlights include:
Japan Ramen Food Hall
Ramen is representative of Japanese gourmet. Indulge in an assortment of ramen in Japan's first restaurant that features all five major styles of noodles from around the country in one location. Paired with the Ocean bar which features original drinks following themes of the nearby sea.
Shinko Pier Cruise Terminal
The popular cruise ship Pacific Venus makes port here before embarking toward its next port. Watch these beautiful ships come and go, or board a cruise of your very own.
InterContinental Yokohama Pier 8 Hotel
This hotel has commanding views of the Port of Yokohama. With over 170 rooms to offer ample space to guests, the Pier 8 Hotel also has restaurants, a bar, banquet rooms, a spa, a gym, and an open rooftop area.
Nightlife
From Hammerhead Park, enjoy the night view of Minato Mirai and the factory area.
Travel tip
For a one of a kind experience, visit Kamakura Beniya Kurumicco Factory where you can make your own Kurumicco, a popular caramel and chestnut dessert. Watch the masters at work, and then try your hand at crafting the delicious treat. Leave with the perfect souvenir, your handmade Kurumicco, and be sure to stop by the factory's cafe to refuel with sweets and drinks before exploring the rest of Yokohama Hammerhead.
Essential Information
Hours

1F 10:00–21:00, 2F 11:00–23:00

Note: Some stores may have differing hours.

Suggested duration: 1h30m

Closed
Unfixed Holidays
Costs

It depends on the store

Access

Bashamichi Station on the Minatomirai Line