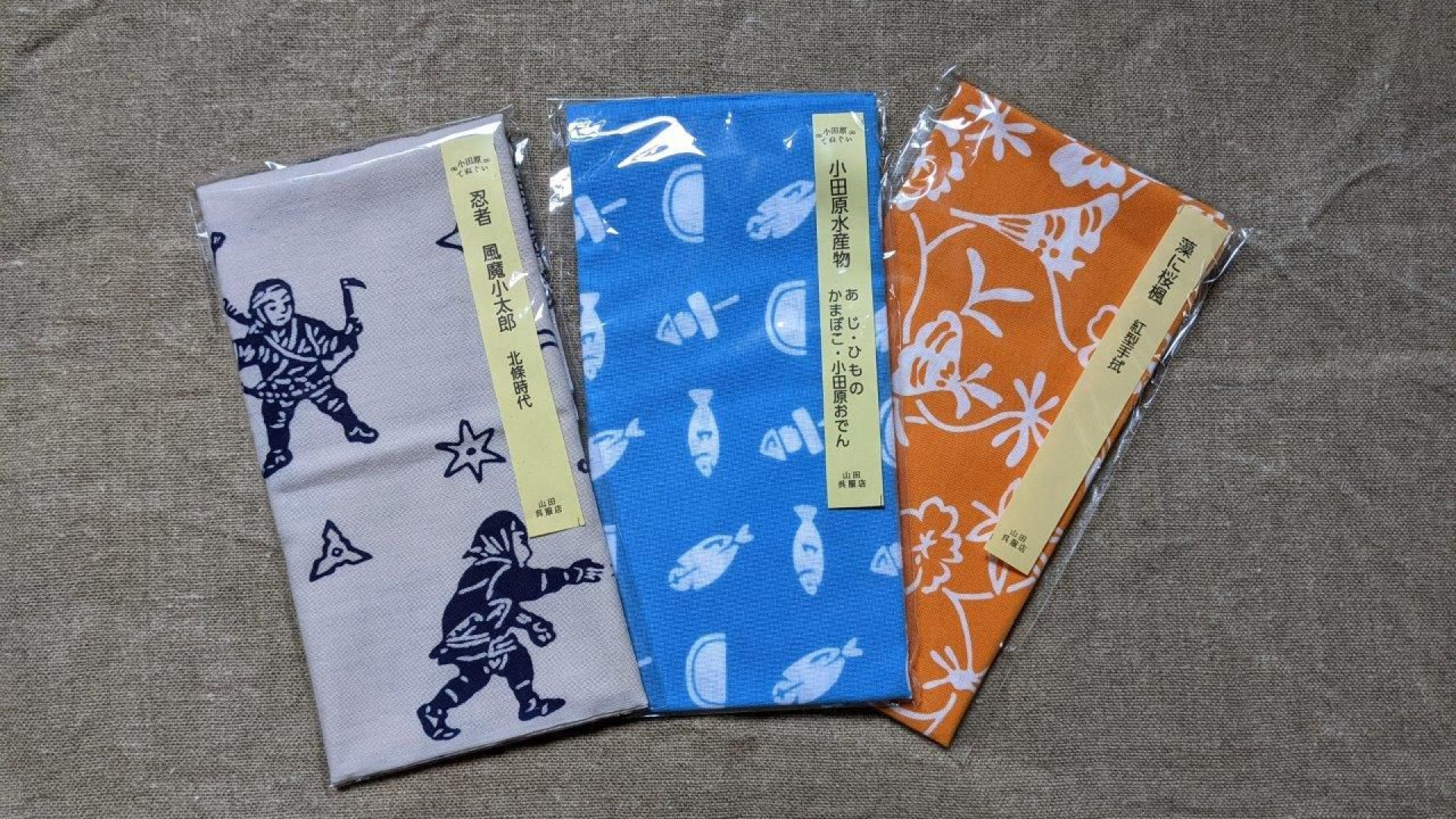 Yamada Kimono (Draper) Shop
A kimono shop directly next to Odawara-juku Nariwai Exchange Center, a popular sightseeing spot. Among the high-quality kimonos and obi, there are also pieces of art classified as National Living Treasures of Japan.
Many towels are also sold at the store. We especially recommend Odawara Castle, Fuma Ninja, Hojo Godai, Kamaboko, Strings, Plum Blossoms, and other original towels designed by the owner that are derived from the land and history of Odawara.