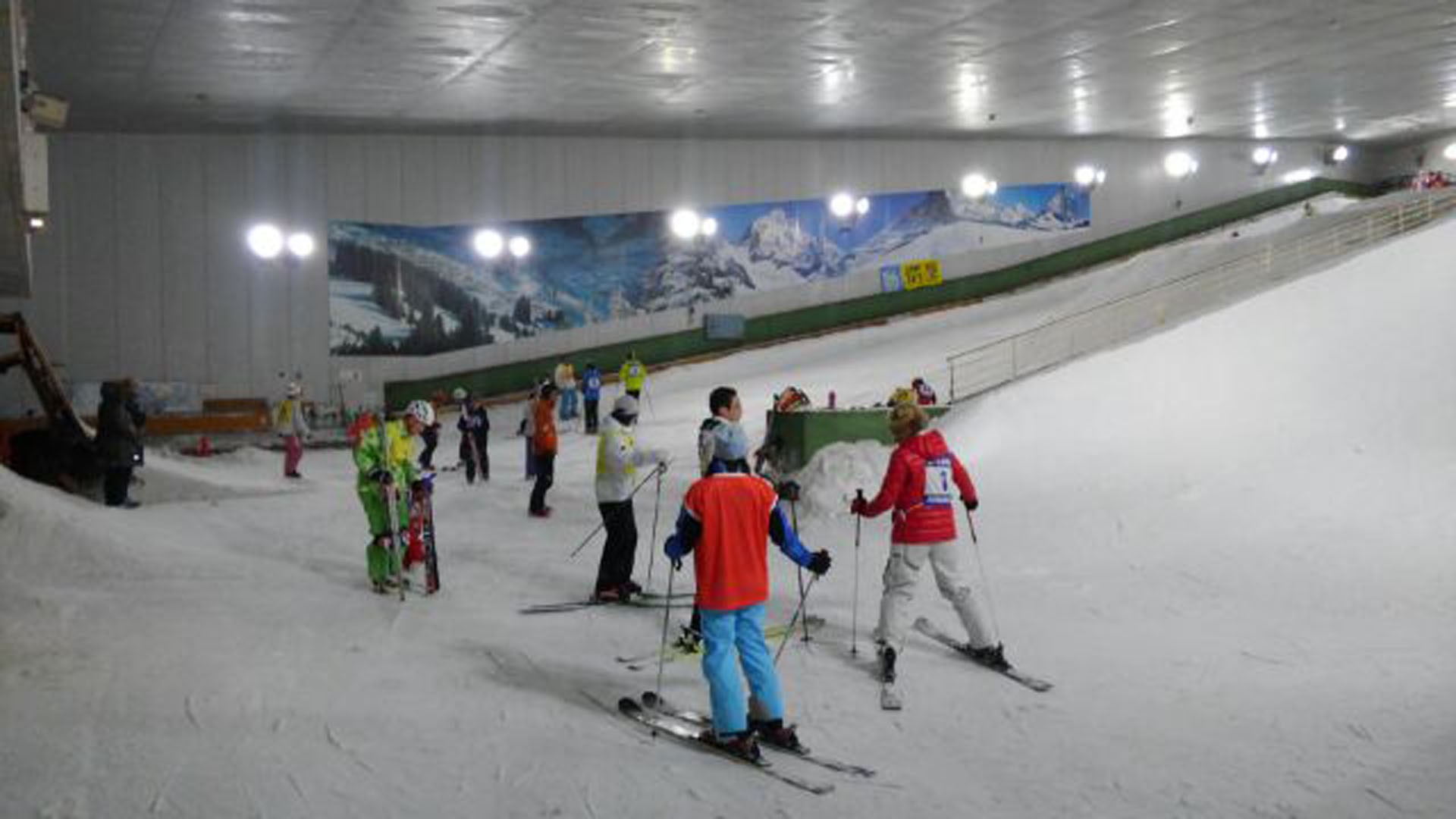 SNOVA SHIN-YOKOHAMA
SNOVA SHIN-YOKOHAMA is an indoor skiing ground where you can enjoy skiing and snowboarding all year round. The course has an overall length of 60 m, width of 30 m, and a gradient of 10 to 14 degrees. A full-scale half pipe, large and small ramps are provided in spite of its size. This is the course that anyone can enjoy, from beginners to ones aiming to be a professional. A moving walkway will help you get to the upper part of the slope easily. The temperature is set 3 degrees below zero throughout the year, so you can go skiing and snowboarding even in summer. Anyone can go to SNOVA whenever he/she wants without preparation, becase they have ski wear and ski/snowboard equipment rental service. Skiing/snowboarding school are offered to beginners, so it is a perfect place for getting started before the peak season.
Essential Information
Check the official website for the latest information.
Hours

Weekdays 11am–10pm
Weekends and Holidays 9:30am–9pm

Duration

2h

Costs

Weekday Basic Pass (120 min)
Adults: 3,000 yen
Children: 2,500 yen

Weekends & Holidays (120 min)
Adults: 3,500 yen
Children: 3,000 yen

Entrance fee: 1,000 yen
Annual fee: 1,000 yen

Facilities
Language