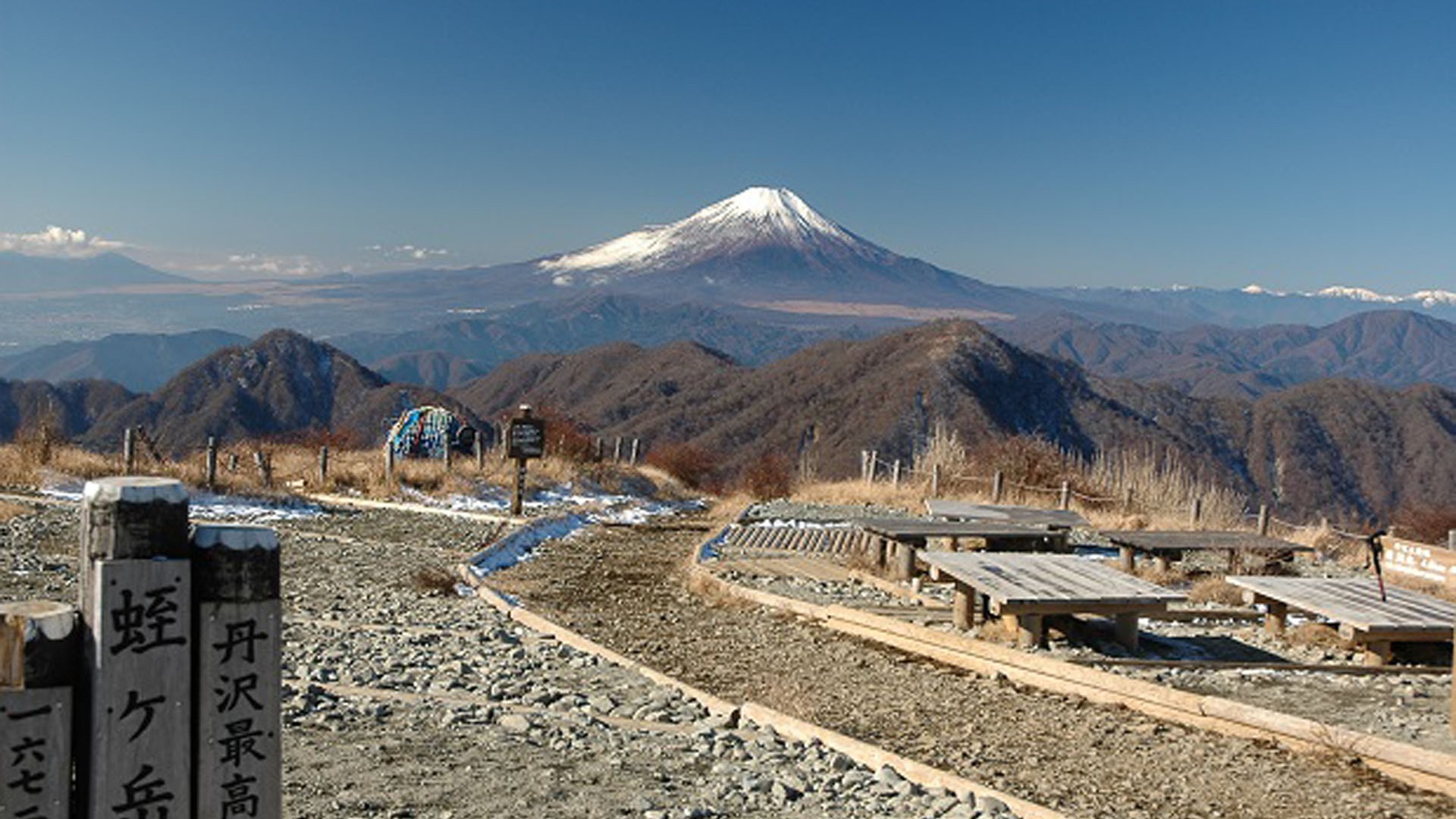 Mount Hiru Summit
Every citizen of the Kanagawa Prefecture talks about climbing up to the highest peak in the prefecture at least once. Between Inugoetouge and Hinokiboramaru the rhododendron wadanum flowers (azaleas) are the first to bloom, followed by the rhododendron quinquefolium (also a type of azalea) in the beginning of May. In autumn the Japanese larch show off their golden leaves. Mount Hiru allows you to escape the hustle and bustle of the city and feel the mountain in your soul. In summer majestic constellations visible from the summit appear so close that they could almost be reached. In winter you can feel on top of the world as you enjoy the fresh mountain air and a 360 degree night panorama.
Essential Information
Arrival

Check-in: 16:00
Check-out: 10:00

Closed
Open every day of the year
Costs

1 night, 2 meals: 8,000 yen (adult), 4,000 yen (child)
1 night, 1 meal: 7,000 yen (adult), 3,500 yen (child)
1 night, no meals included: 6,000 yen (adult), 3,000 yen (child)

Bento for adults (middle schoolers and older), children, and elementary schoolers: 500 yen
*Free for children younger than elementary age.