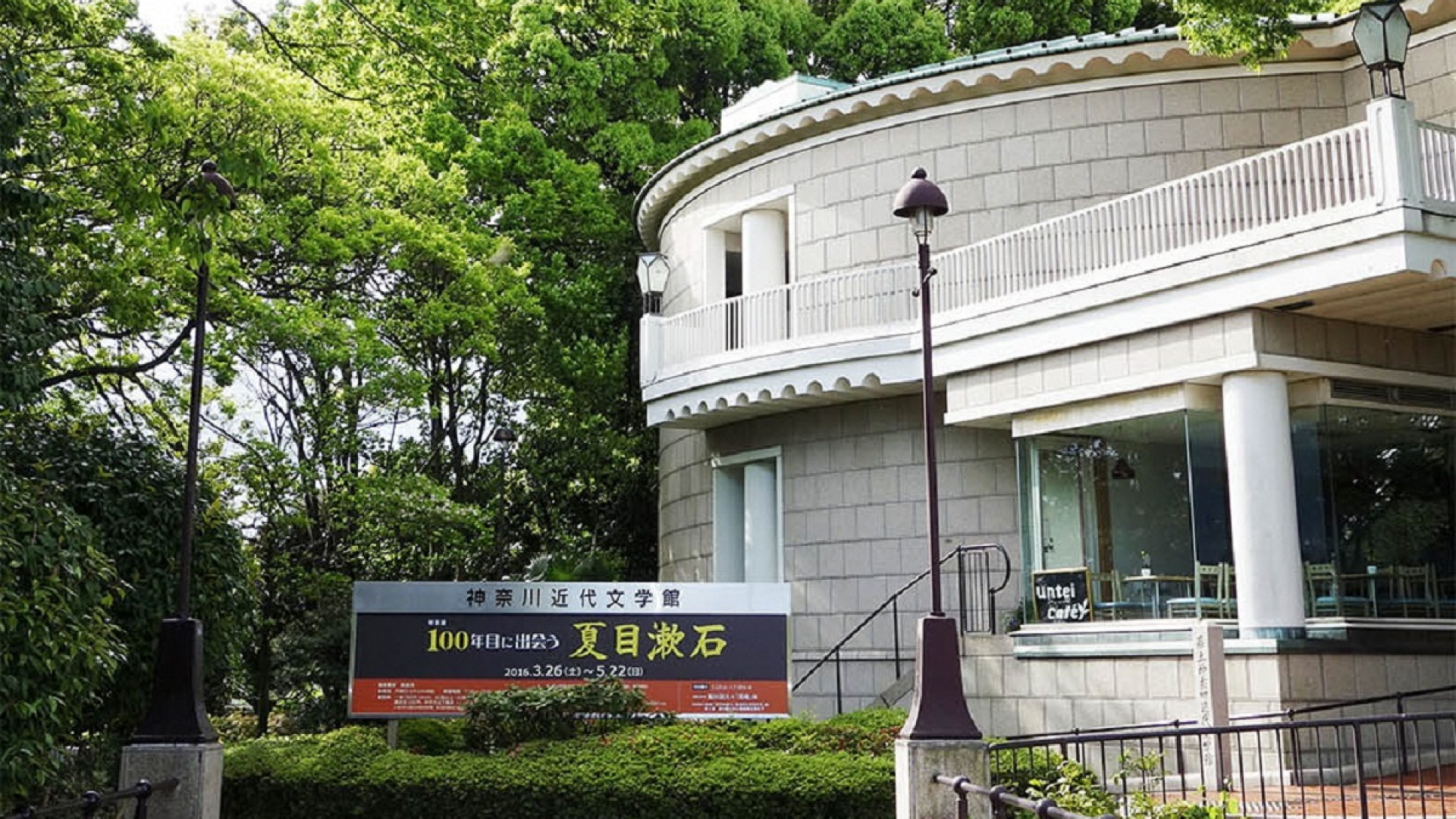 Kanagawa Museum of Modern Literature
Please visit the facility's website for the latest information.
This museum has information of Kanagawa related and/or born writers and literature. It is used both as a library of Japanese modern literature and event site. They have more than 1.2 million collections. Some of them are entitled famous writers' names, such as Yasushi Inoue library, Shohei Ooka library and Soseki Natsume special collection. They usually exhibit Kanagawa literature. The museum also displays personal exhibitions of Sosuke Natsume, Ryunosuke Akutagawa and other Kanagawa related writers.
Essential Information
Hours

Exhibition rooms: 9:30am–5pm (admission is by 4:30pm)
Reading rooms: 9:30am–6:30pm

Duration

30m

Closed
Mondays (open if Monday is a national holiday), Year-end and New Year holidays, exhibition changes, and during maintenance periods
Costs

Varies by exhibition

Facilities