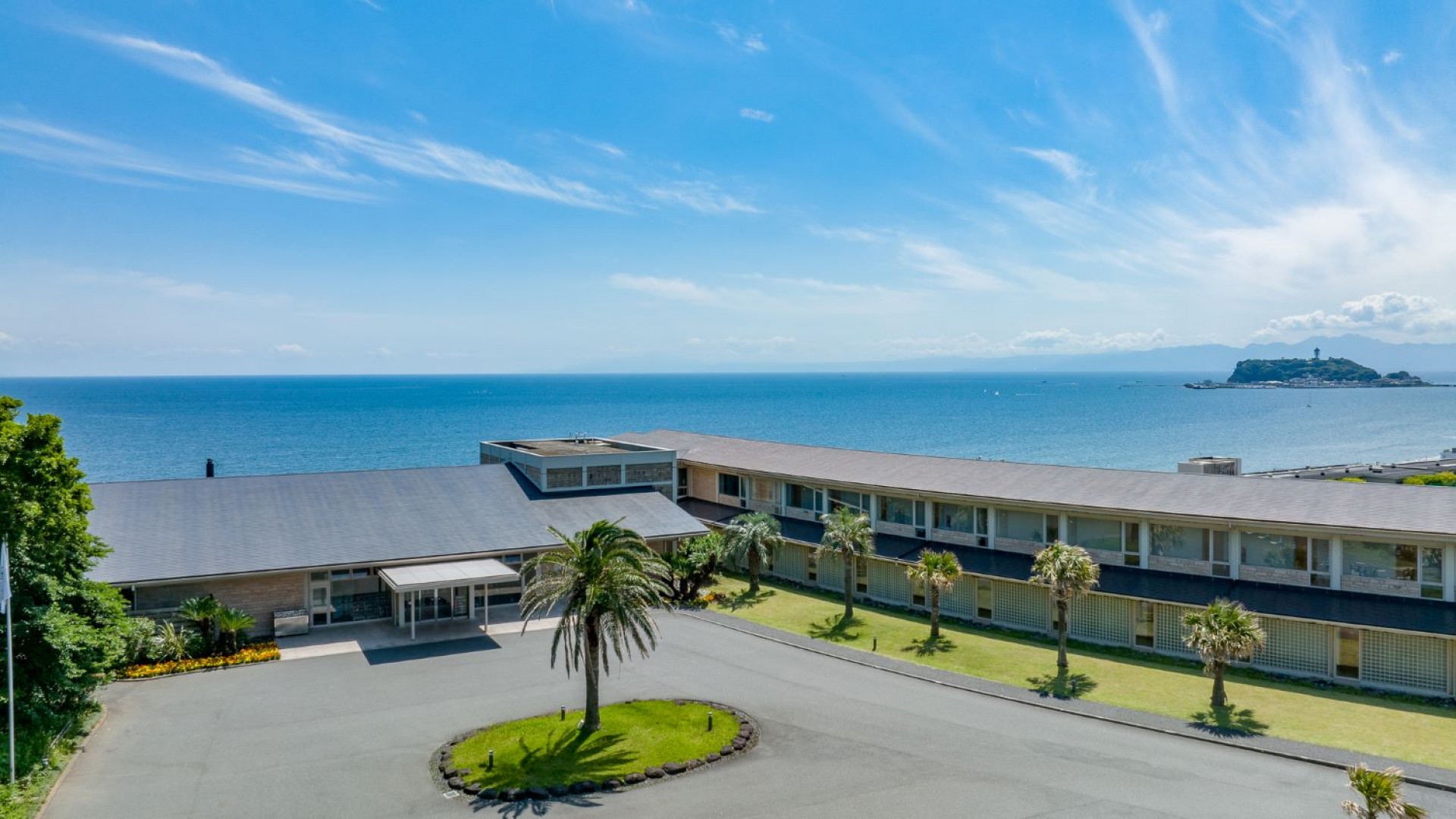 Kamakura Prince Hotel
The Kamakura Prince Hotel is located on a small hill. Here you can enjoy evening views of Sagami Bay, Enoshima, and Mt. Fuji. There are plenty of sunny days from December to March. The air is clear, and you can see the forms of Mt. Fuji, Enoshima, the Izu Peninsula appearing during the sunset. If you have dinner at the Restaurant Le Trianon during sunset time, you can indulge in this spectacular view with a glass of wine in your hand. Sunset colors and French food make for a great combination. You can also have a slow breakfast in the morning while watching the horizon spread out in front of you.
Essential Information
Check the official website for the latest information.
Access

・Disembark at Shichirigahama Station on the "Enoshima Electric Railway" from Kamakura Station/Fujisawa Station. (Kamakura – Shichirigahama: 14 minutes/Fujisawa – Shichirigahama: 19 minutes.) ・From JR Ofuna Station, approximately 30 minutes to "Enoshima Electric Railway" Shichirigahama Station via "Shonan Monorail" Enoshima Station. ・An approximately 8-minute walk from Shichirigahama Station on the Enoshima Electric Railway. (*You can use the incline elevator from Shichirigahama Banquet Hall.) Or a 2-minute ride on the belt-line bus (Junkan bus). Disembark at the Shiosai-dori stop. An approximately 1-minute walk (transit costs apply). ・A 15-minute taxi ride from Kamakura Station on the JR Yokosuka Line/Enoshima Electric Railway (Approximately ¥2,000). ・A 15-minute taxi ride from Kamakura Station on the JR Yokosuka Line/Enoshima Electric Railway (Approximately ¥2,000). ・A 20-minute taxi ride from Fujisawa Station on the JR Tokaido Main Line/Odakyu Line (Approximately ¥2,400).

Facilities

Wheelchair friendly
Wi-Fi Available

Online Reviews
TripAdvisor
Meetings