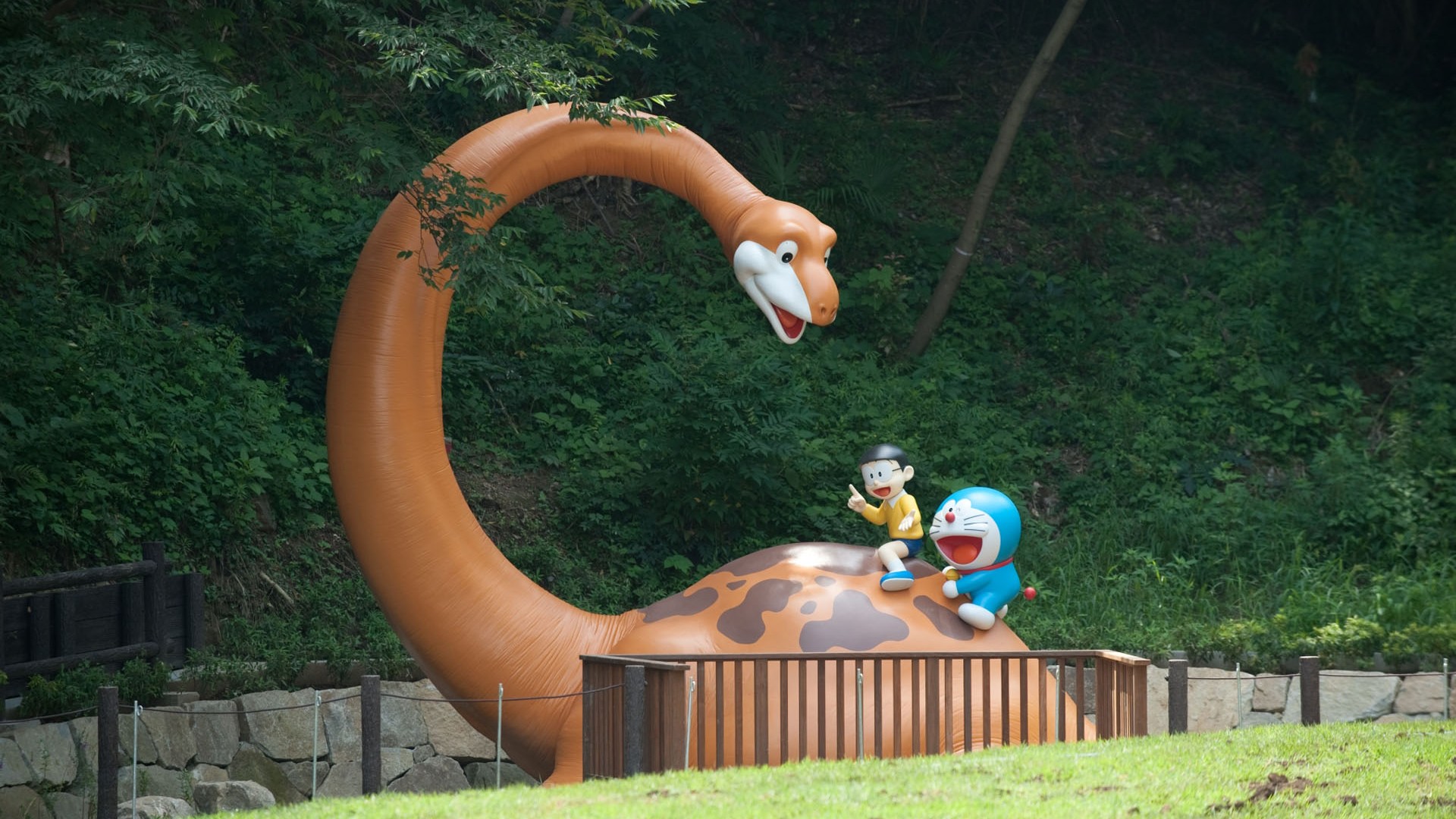 Fujiko F. Fujio Museum
This cultural facility conveys the world of manga artist Fujiko F. Fujio, creator of many works including "Doraemon" and "Perman," and his messages are conveyed to all generations through his original drawings and other works.
Travel tip
It is necessary to purchase entry tickets in advance from Lawson. Entry is hours happen 7 times a day, on the hour (10am, 11am, 12pm, 1pm, 2pm, 3pm, and 4pm). As long as you're within the 60 minutes indicated on your entry ticket, you can enter the building any time.
Visit new worlds at the Fujiko F. Fujio Museum — home of the Doraemon museum, exhibitions, café, and shop. The purpose of this museum is to instill the same hopes, dreams, joy, courage, and curiosity as is found in Fujiko F. Fujio's seminal Doraemon series. Created for a wide range of visitors, this museum offers interesting sights to one and all. Read manga (graphic novels) and appreciate the charm of the original works; experience Fujio's science-fiction world; watch short films that you can't see anywhere else in the world; and enjoy the wide range of exhibits.
Fujiko F. Fujio was the pen name of beloved manga artist Hiroshi Fujimoto. Originally, however, the name Fujiko Fujio (no middle initial) was attributed to the manga-drawing duo Hiroshi and his lifelong friend, Motoo Abiko. The two met in elementary school where they would often draw pictures together and hide them out of embarrassment from classmates. They were greatly influenced by Osamu Tezuka and the US cartoons of Hanna-Barbera.
In high school, the duo—known as Fujiko Fujio—made their publishing debut. They created many works together that still enjoy mainstream and niche popularity today. As they diverged in creative visions and intended audiences, they would often adopt the Fujiko Fujio name with differing initials: F. for Hiroshi Fujimoto and A. for Motoo Abiko. It wasn't until the late 80s that the two split over creative differences, yet still remained lifelong friends until Fujimoto's death in 1996.
There are plenty of places to have fun and explore at this unique museum. Once you've finished looking at the private displays—including Fujiko F. Fujio's own study desk where he created his library of work—visit the second floor where children can play and experience the characters of the world of Doraemon. Higher up, on the third floor, play at the rooftop playground or grab a bite to eat at the chic museum café. Don't forget to stop by the museum gift shop where original goods are sold, including those you can only buy here!
This museum requires that guests purchase tickets ahead of time at Lawson convenience stores. To do so, go inside to the Loppi ticket machine and press the button for Fujiko F. Fujio Museum (川崎市 藤子 F 不二雄 ミュージアム). You'll be asked to input an L-code (ticket code) for the month of your visit, then select the date and time of your intended visit. Entrance is allowed for one of four time slots (10:00, 12:00, 14:00, and 16:00). Once you accept and the receipt slip is printed, take it to the counter and pay. If you have any trouble, ask Lawson staff for assistance.
Essential Information
Hours

10am–6pm

In order to prevent the spread of coronavirus (COVID-19), various facilities may change their operating days or hours. Check the

official website

for the latest information.

Suggested duration

1h

Closed
Tuesdays
Costs

Adults: 1,000 yen
Junior high & High school students: 700 yen
Children (four and older): 500 yen

Facilities
Language
Online Reviews
TripAdvisor