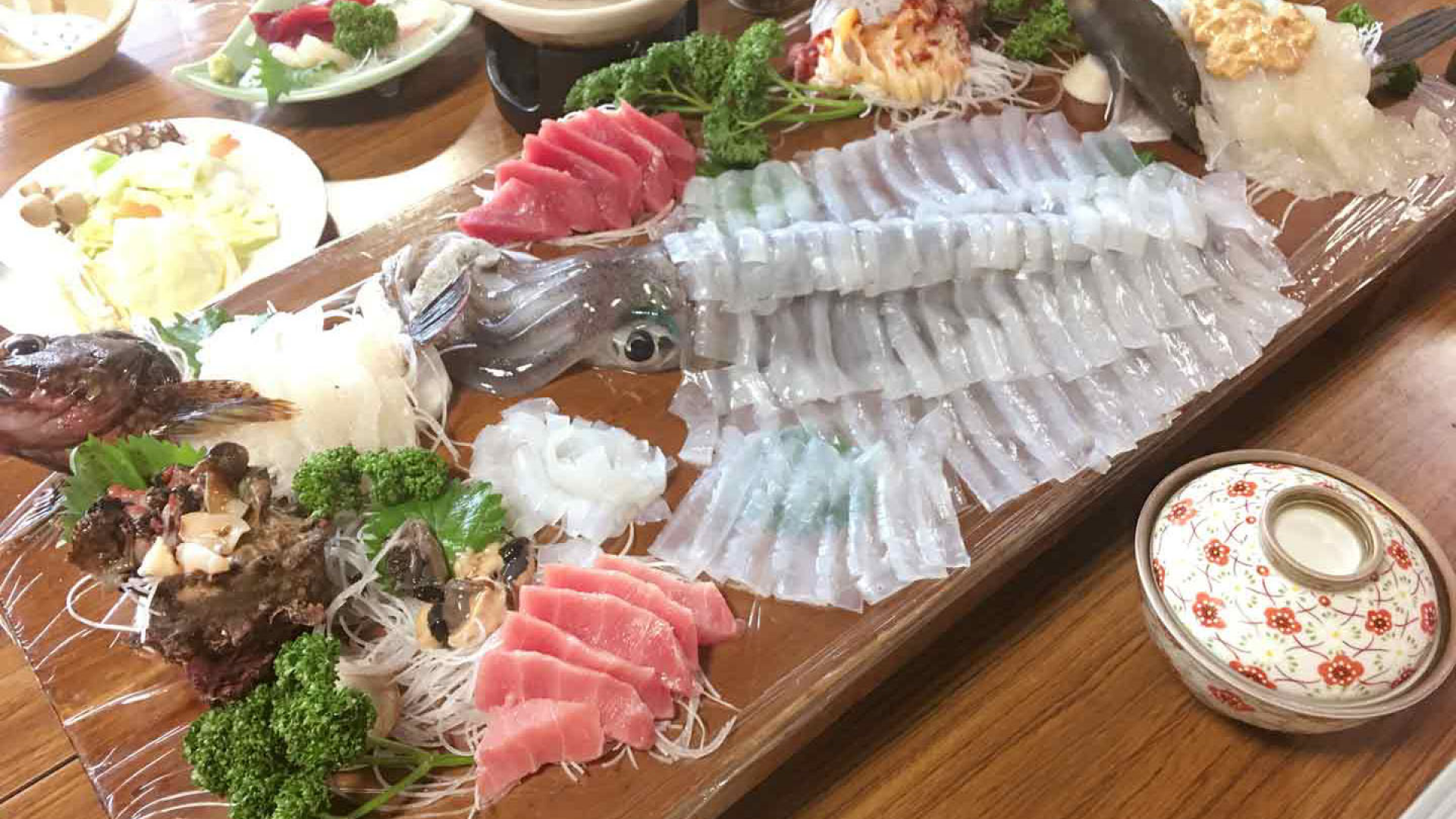 Fishermen's dish (Minshuku Hara (inn))
"Minshuku Hara (inn)" is a Japanese style inn that evokes an old-style Japanese house and is located in a quiet fishing village. They provide fresh and seasonal seafood, such as a striped beak-perch, in a style of ikezukuri (seafood are arranged on a platter that look lifelike). This is the service unique to fishermen's house. Guests can experience making fishermen-style pot meal, tokoroten (jellied agar), and dried seafood. Okami (the proprietress of the inn) was selected as one of the "100 Best Mothers of Farmers, Fisheries, and Inns". It is a one minute walk to get to Mitohama coast.
Fishermen's dish (Minshuku Hara (inn)) in the morning
About 1 minute from Mitohama Beach, this is an inn where you can enjoy home-cooked meals made with homegrown vegetables and fresh seafood caught that day by the owner-fisherman. The inn is run by a well-known Okami (landlady) who was the only one in Kanagawa Prefecture to be ranked as one of the Best 100 Okami. Stay at an inn with a homey atmosphere and dine on delicious Japanese home cooking.
Essential Information
Arrival

Check-in: 15:00
Check-out: 10:00

Costs

1 night / 2 meals: 7,500 yen (tax excluded)