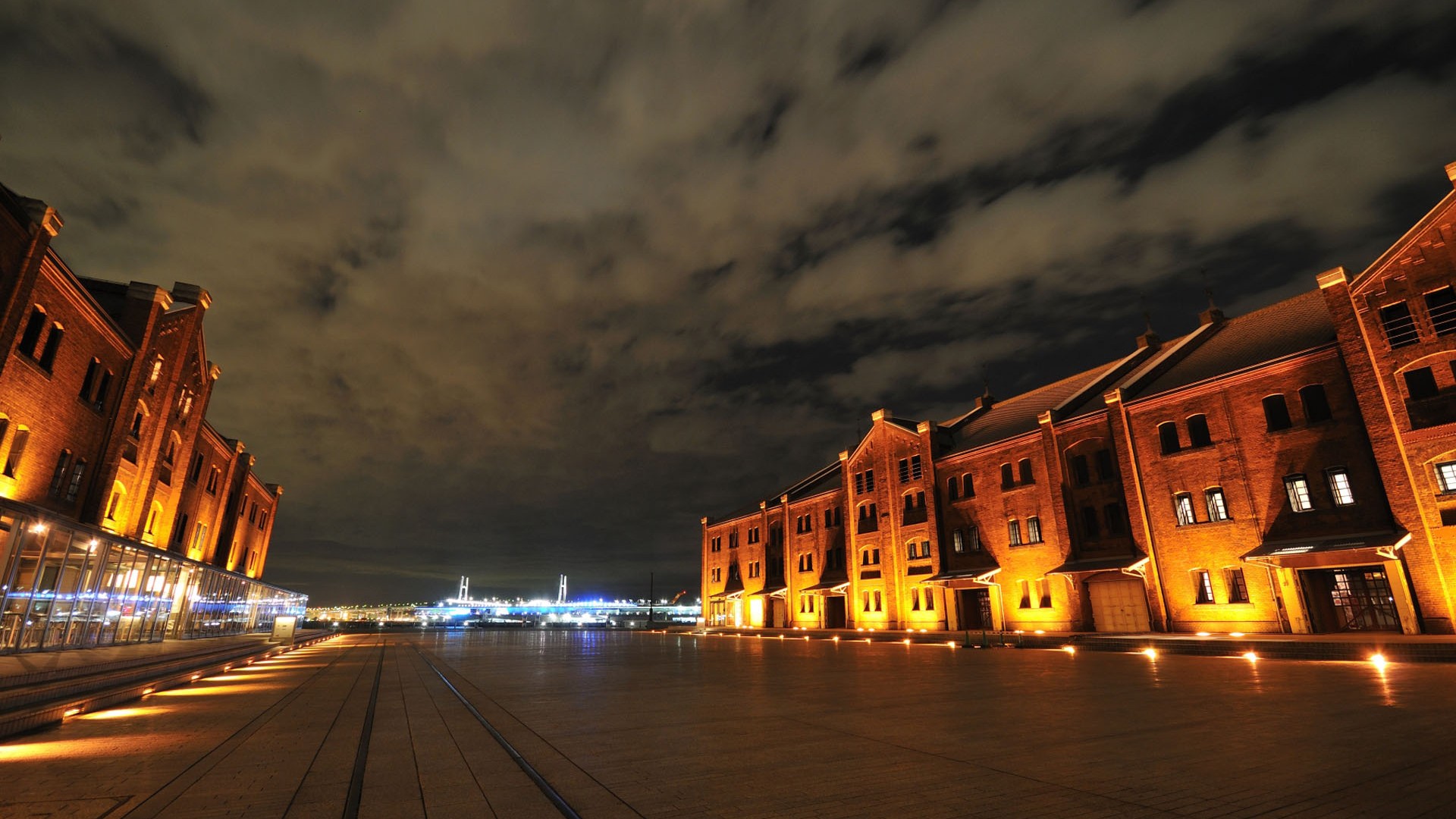 Aka-Renga Soko (Yokohama Red Brick Warehouse)
In the Yokohama Red Brick Warehouse 1st Building, the 3rd floor houses a hall with approximately 300 seats used for theater performances and concerts. It can be used as a party space as well. The 2nd floor is a multi-purpose space used for gallery and other events. The 1st floor has 5 shops including "Akarenga (brick) Depot" that sells brick goods, "Yokohama Glass" where you can experience glass craft making, "S. SHOBEY&Masuda Gama" that sells silk products and Yokohama Yaki pottery and "Camera wa Suzuki". Every winter, a skating rink decorated with illumination opens in the Akarenga Hiroba, attracting many people.
Yokohama Red Brick Warehouse 2nd Building houses approximately 40 shops each having unique concepts. You can feel close to the ocean from the open cafes, restaurants, food court ("Picnic Court") and variety goods shop on the 1st floor. The 2nd floor has many characteristic interior, jewelry and variety goods shops. More restaurants, cafes and bars can be found on the 3rd floor. The cafe "Chano-ma" themed on "21st century tea room", and "bills" famous for "the best breakfast in the world" are especially popular.
Travel tip
A pair of handsome restored former warehouses in an attractive waterfront location, Akarenga Sogo is now an elegant, enjoyable place to shop and dine. Look out for seasonal events such as a Christmas market and outdoor skating rink, and Oktoberfest beer festival.
Essential Information
Hours

10:00-20:00 (open hours vary depending on each store's schedule)

Suggested duration: 30m

Closed
Open every day (excluding statutory inspection days)
Facilities
Language
Meetings