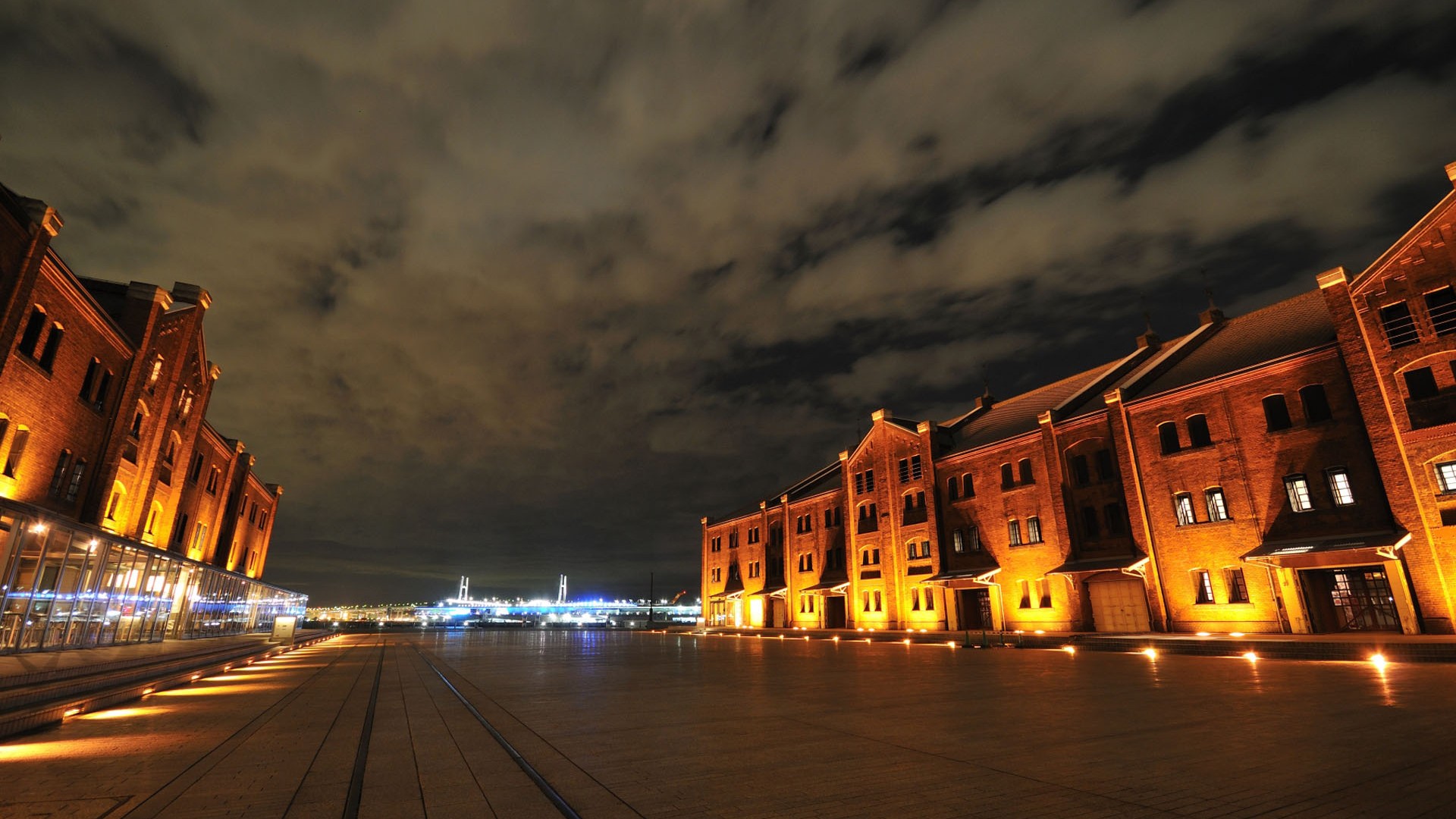 Aka-Renga Soko (Yokohama Red Brick Warehouse)
A cultural and commercial facility that utilizes a historic building built over 100 years ago. Various shops and restaurants line the halls, which still retain the features of the orignal warehouse. In addition, there are also spaces for exhibits and dance and theatre performances, where the fascinating art and culture is showcased to both locals and visitors.
At the facility's outdoor event plaza, various seasonal events, such as Yokohama Oktoberfest and Christmas Market at Yokohama Red Brick Warehouse, are held and visited by many people.
Another attractive feature is the facility's sea-facing location, where you can have the opportunity to relax on the lawn and enjoy views of boats passing through the harbour, Minatori, and cruise ship trips from the pier opposite. At night, the building's red bricks are lit up in orange, creating a fantastic atmosphere that contrasts to the daytime.
Travel tip
A pair of handsome restored former warehouses in an attractive waterfront location, Akarenga Sogo is now an elegant, enjoyable place to shop and dine. Look out for seasonal events such as a Christmas market and outdoor skating rink, and Oktoberfest beer festival.
The Yokohama Aka-Renga Soko, also known as the Yokohama Red Brick Warehouse, is a pair of key historical buildings that serve as a complex of over 40 shops and restaurants, along with many fantastic event venues. It was originally built in the late 19th century as a government customs building, something its official name still reflects (Newport Pier Tax Keeping Warehouse). Today, the area is popular with tourists, families, and couples looking for a day out and about.
The complex is divided into two buildings of three stories in height. They stand 22.6 meters wide and 17.8 meters tall. Building No. 1 is a cultural facility and utilized as an event venue for art exhibitions, film festivals, music competitions, and plays. Building No. 2 is the place for visitors to spend long hours shopping and having fun. There is also a restaurant arcade and a balcony from which visitors can view the harbor and boats sail by. Yokohama Aka-Renga Soko offers great access to other close-by Yokohama sightseeing spots, like Yokohama Chinatown, Minato Mirai 21, and Yamashita Park.
The buildings served as a part of the city's main shipping hub in the early 1920s. However, when the great Kanto earthquake of 1923 struck Yokohama, the red brick buildings suffered less damage than other buildings thanks in large part to their reinforced structures. The buildings underwent repairs until 1930, and after World War II, the buildings were used by American occupation troops. Once the pair returned to Japan in 1956, they returned to their role as customs buildings until 1989. For five years, Yokohama city restored the buildings to their former glory and strengthened the roof and structure. They were opened at the Yokohama Red Brick Warehouse in 2002.
Anytime is a good time to visit the Yokohama Red Brick Warehouse; in autumn, look forward to the October Beer fest; skate your way through winter at the temporary ice rink and Christmas Market; and rock out to various concerts throughout summer. While hours vary at the cafes and restaurants, Warehouse No. 1 opens at 10am and closes at 7pm, with Warehouse No. 2 running its opening and closing hours one hour later.
Access the area easily from Bashamichi Station or Nihon-odori Station on the Minatomirai Line, the warehouses are only a 6-min walk from either station. From Shibuya's Tokyu Toyoko Line, it is a leisurely 40-minute ride. For JR Rail Pass holders wanting to save their yen, disembark at Sakuragicho or Kannai Stations, both are about a 15-minute walk to the warehouse complex. The facilities are both child and disability-friendly and offer multilingual support.
Essential Information
Hours

10:00-20:00 (open hours vary depending on each store's schedule)

In order to prevent the spread of coronavirus (COVID-19), various facilities may change their operating days or hours. Check the

official website

for the latest information.

Suggested duration

30m

Closed
Open every day (excluding statutory inspection days)
Facilities
Language
Meetings