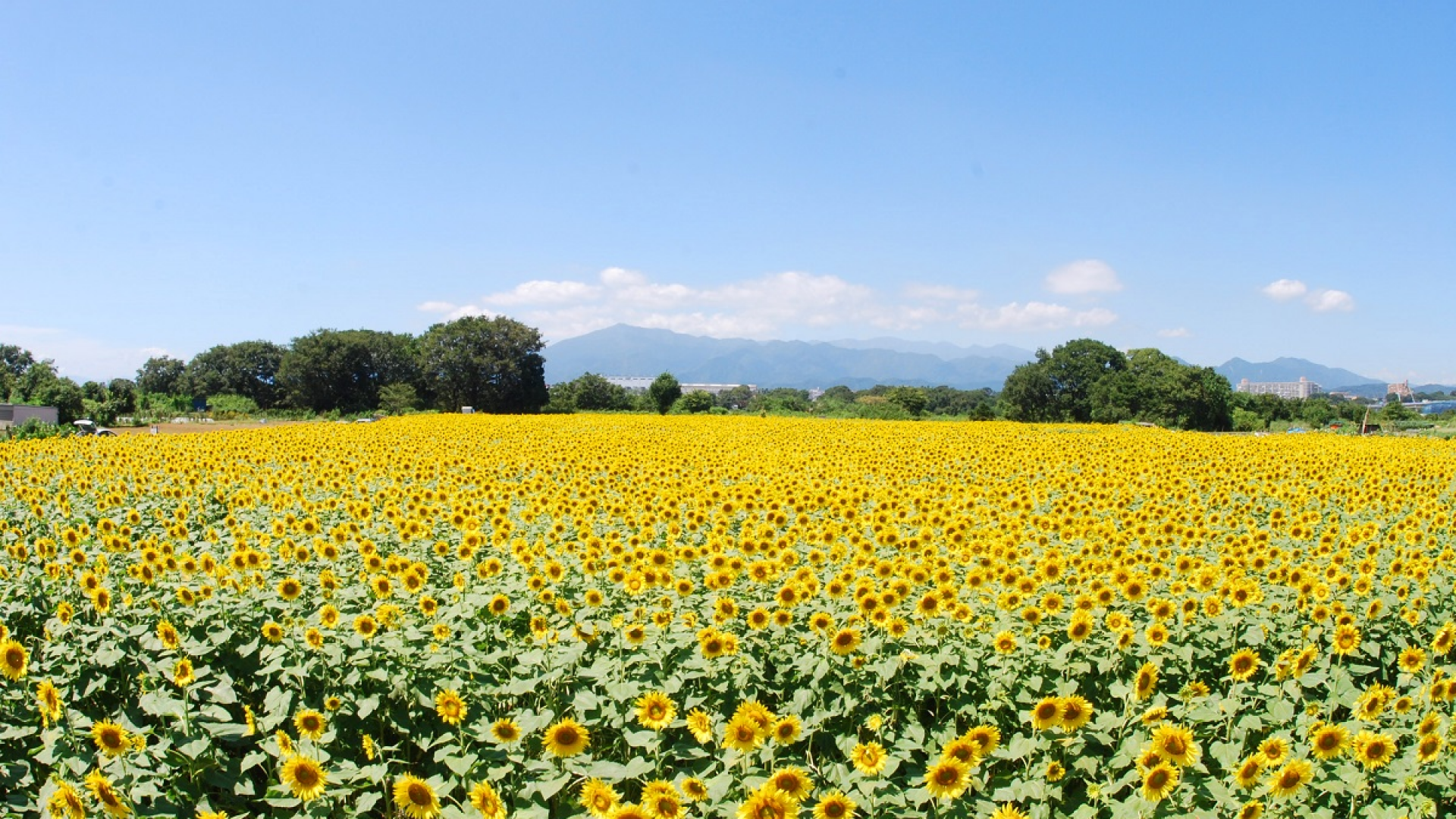 Zama Sunflower Field
The Zama sunflower was established as the city flower of Zama City in 1969, and was selected as one of the "100 best places for flowers in Kanagawa" in 1994. A total of 550,000 flowers bloom over a total area of 5.5ha, and a sunflower festival is held every year.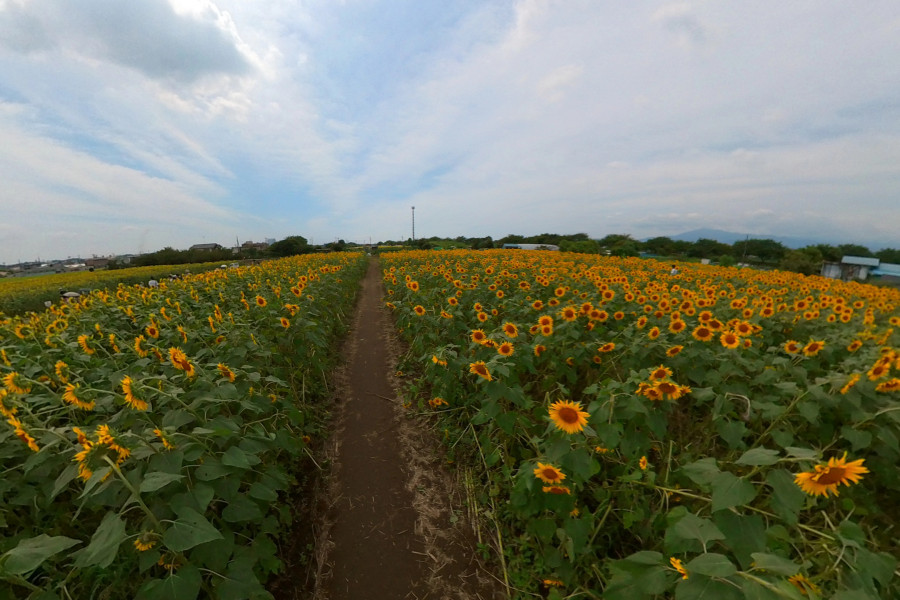 Travel tip
Add an artsy touch to your photos during the Kurihara festival by posing with props supplied by the festival. Model with picture frames and hats to immortalize the fun moment.