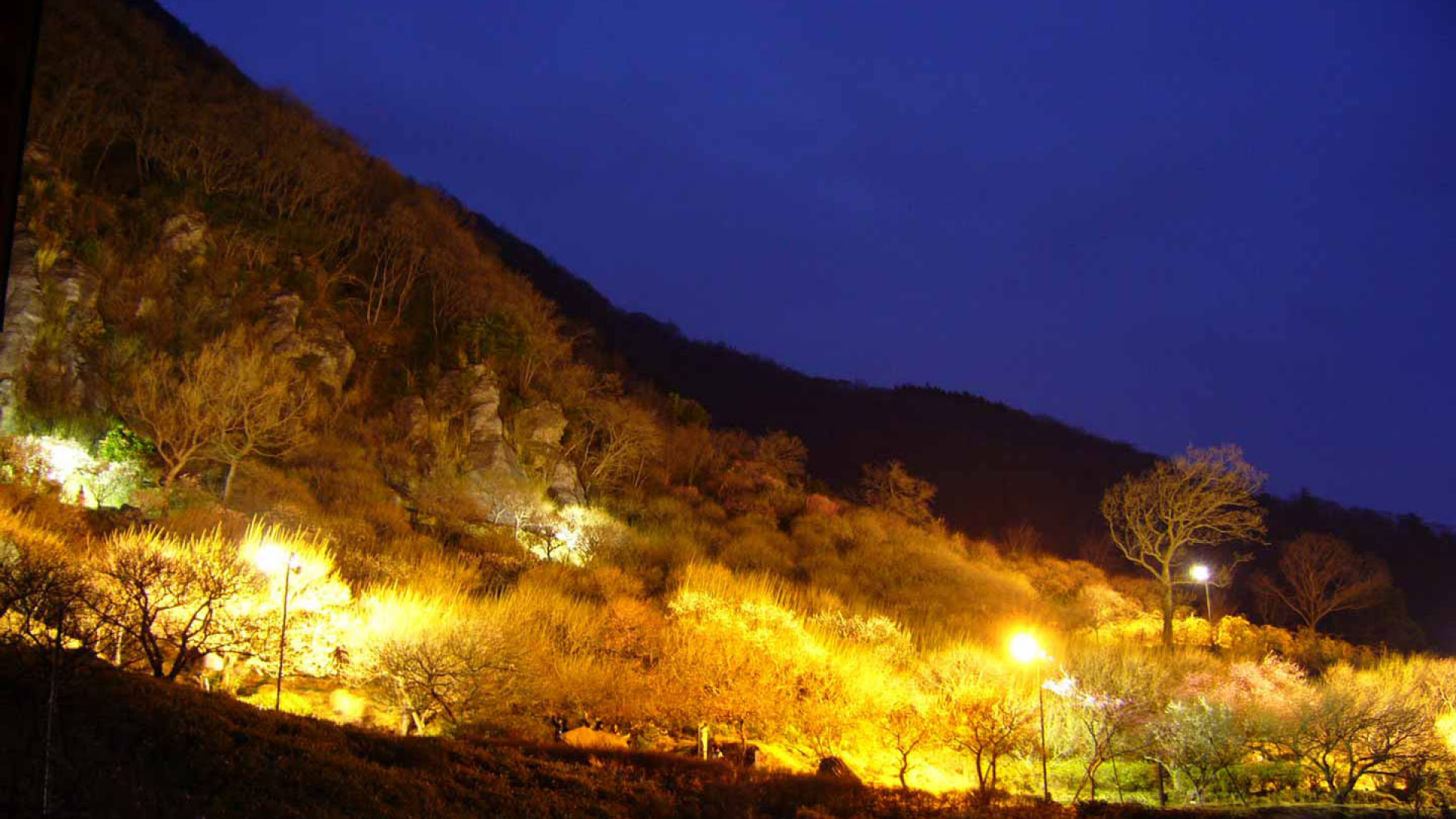 Yugawara Plum Festival
The Yugawara Plum Festival is held every year from the beginning of February to the middle of March. In the mountain foothill slope of the "Makuyama Park", through which you can see the majestic natural landscape in all four seasons, around 4,000 red and white plums bloom like "a carpet of plums", and, inside the park, you are surrounded by their scent.
Yugawara Plum Festival at night
Mt. Makuyama has roughly 4,000 plum trees that bloom red and white. The park holds its Umenoen event, a plum blossom festival when the flowers reach their peak. The plum grove is lit up at night, offering a completely different scene from the day.
Essential Information
Dates

Early February

Venue
Makuyama Park
Hours

9am–4pm
6pm–8:30pm (Light up)

Duration

30m

Costs

200 yen

Access

JR Tokaido Line, Yugawara Station