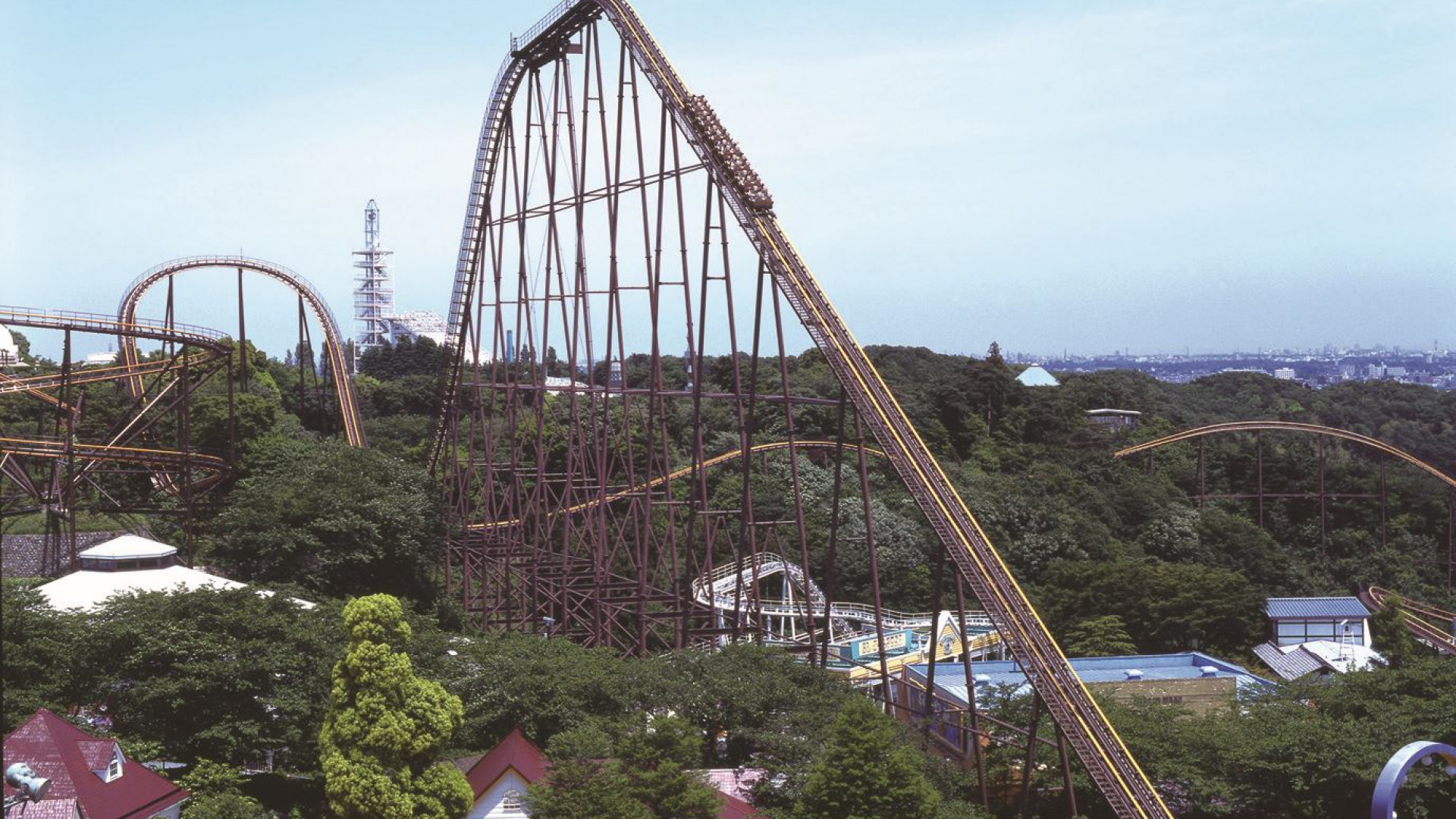 Yomiuri Land
Our amusement park is full of attractions both children and adults can enjoy. Our roller coaster "Bandet" runs through the forest at a maximum speed of 110 kilometers per hour, perfect for the adult thrill-seeker. The scenery is spectacular from the highest point, standing at 51m from the ground. We also have an attraction called "Wandet" for the children still not able to ride the adult rides, as well as a children's pool open in summer. Please check the website for the latest information.
Essential Information
Check the official website for the latest information.
Hours

10:00 - 20:30 (depends on the day)

Duration

2h

Closed
Irregular
Costs

One-Day Pass: Adult (18-64 years old) 5,800 yen, Junior and senior high school students 4,600 yen, Elementary school students and seniors (65 years old and older) 4,000 yen, Preschool children (3 years old and older to under elementary school students) 2,400 yen; Admission fee: Adult (18-64 years old) 1,800 yen, Junior and senior high school students 1,500 yen, Elementary school students and seniors (65 years old and older) 1,000 yen, Preschool children ( 3 years old and up to elementary school students)1,000 yen

Access

[Keio Line]
Disembark at Keio Yomiuriland Station → 5 minutes by Sky Shuttle gondola, or 5 minutes by Odakyu Bus ((Gondola: One way 300 yen, Round trip 500 yen)) (The gondola may temporarily suspend services in the case of strong winds)

[Odakyu Line]
Disembark at Yomiuriland Station → 10 minutes by Odakyu Bus, Disembark at Shin-Yurigaoka Station → 20 minutes by Odakyu Bus

Facilities

Wheelchair friendly
Wi-Fi Available

Language
Meetings