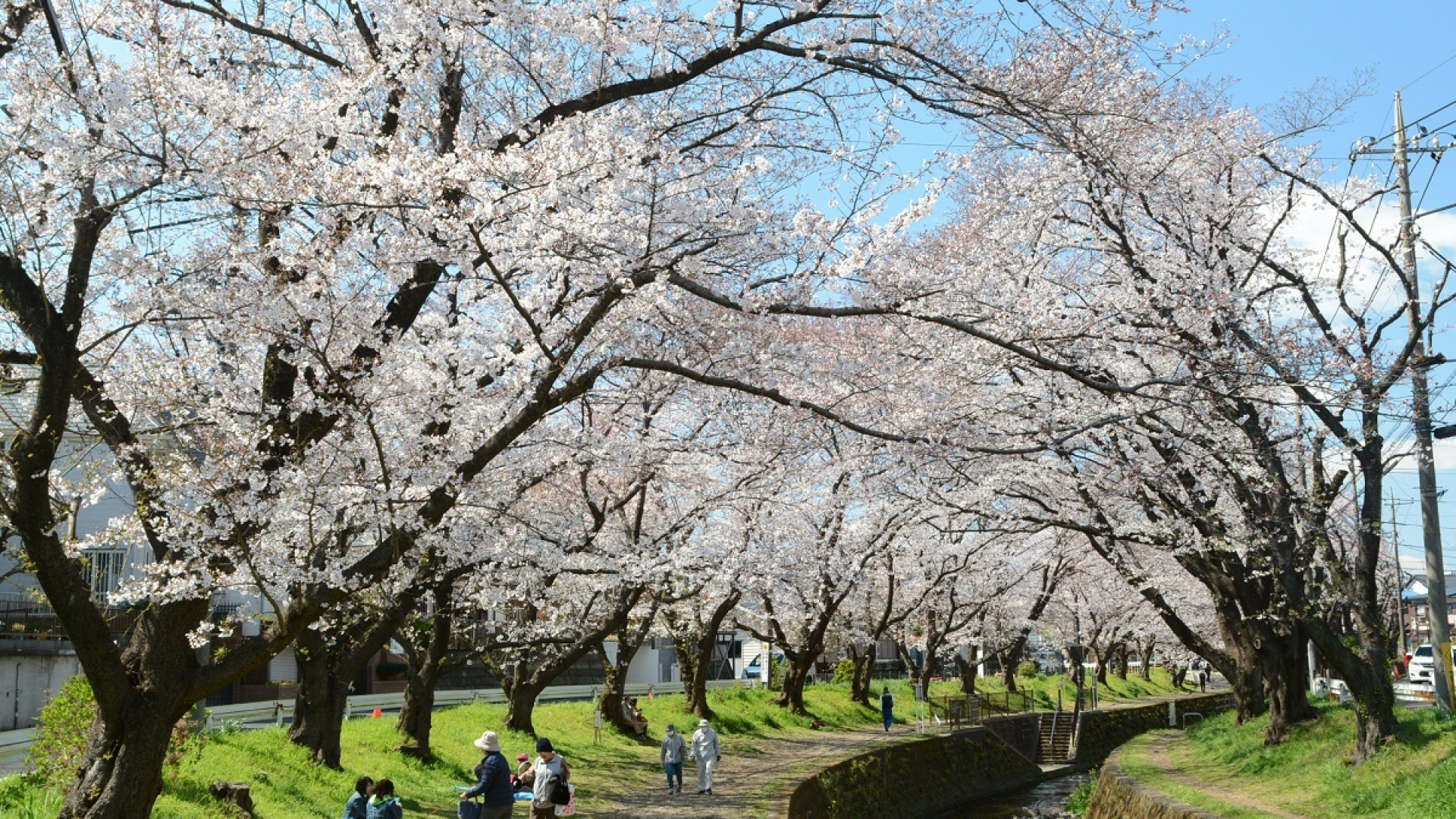 Senbonzakura (Hikiji River)
Approximately 500 cherry trees, including the Yoshino variety, line both banks of the Hikiji River, spanning about 1.3 kilometers. Many people visit when the blossoms are in full bloom, as they form a gorgeous tunnel around the river, making for a picturesque scene.
Visit in early April to appreciate the beautiful blossoms.