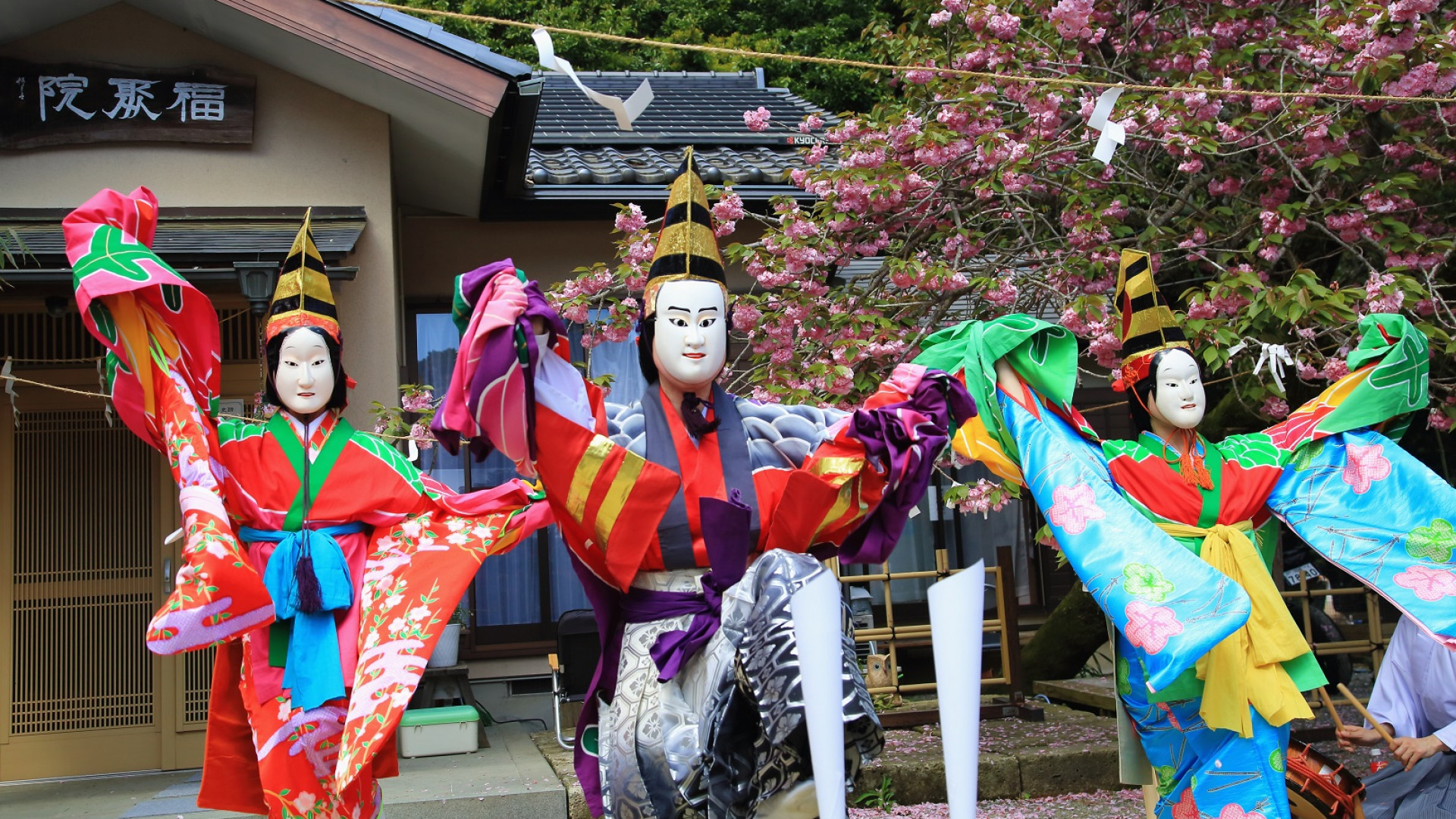 Sagami Satokagura Kakizawa Shachu
Sagamisato Kagura is a silent drama performed with masks based on Japanese myths (Nihonshoki and Kojiki), also known as Jindai Kagura. Said to have been influenced by Kyoto's Mibu Kyogen, it was first performed in Edo (now Tokyo) about 200 years ago in 1790 and became the masked silent drama we know today.
In 1912, a relative of one of the three kagura masters took over Aiko kagura, and it has been handed down, to this present day, as Sagamisato Kagura Kakizawa Shachu. The Kagura Kagakusha are engaged in a wide range of activities and teaching, from classical to creative.
Essential Information
| | |
| --- | --- |
| Hours | Please check the official website for latest information. |
| Duration | 1h |
| Costs | Requests for various types of performances are accepted at any time (proposals made according to requests and budgets) |
| Access | Odakyu Electric Railway Hon-Atsugi Station |