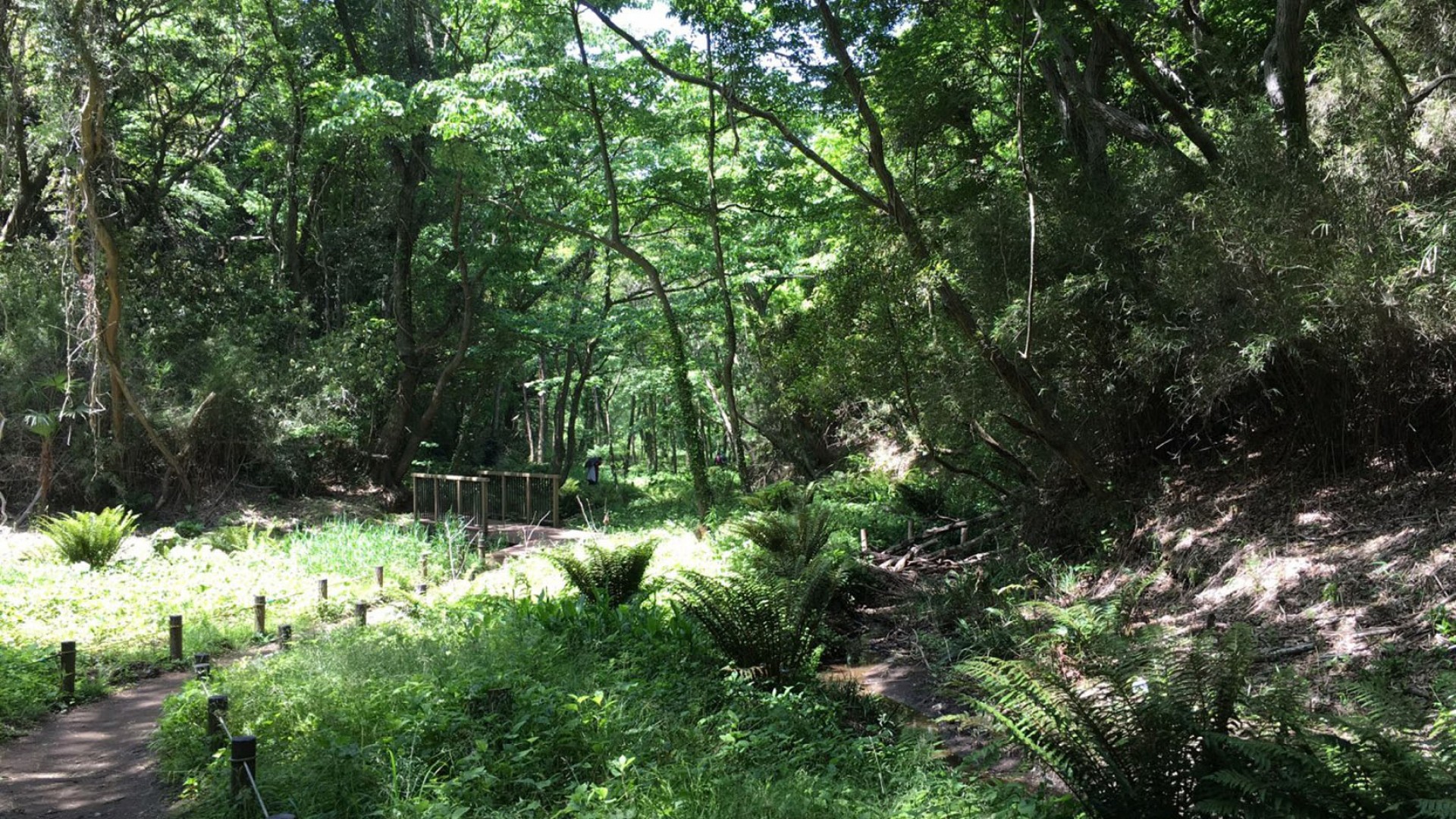 Koajiro Forest
Koajiro Forest is said to be the only natural environment in Kanto where you can find an entire river basin connecting the forest to swamps/mud flats and the sea. Starting with the red-clawed crab living in the forest, many living organisms make up a diverse ecosystem. As you walk along the path from the forest to the mudflats, you can observe the changes in the natural environment.
Visit an obscure and primeval forest located on the southernmost tip of the Miura Peninsula and just 90 minutes from Tokyo. The Koajiro Forest is a thriving river basin ecosystem that connects forests to swamps, mud flats, and the sea. How many creatures will you spot as you wander through the forest? Find the red-clawed crab that is native to the forest habitat, and travel the wooden pathway through terrain that changes from forest to swamp. This untouched eco-tourism sightseeing spot is a treasure trove of more than 2,000 species of plants and animals and covers 70 acres. You'll have a chance to see all of these animals in their open world; watch them swim, fly, and play.
The well-maintained trails are easily navigable, and the wooden paths over the wetlands ensure that you stay clean and safe. Walk over a reeded marsh where, in summer, dots of glowing lights dance erratically over the pure waters—fireflies in mating season are a beautiful and treasured sight. Koajiro Forest has led a conservation effort for the little bugs in recent years, and now the population is thriving.
As for the birds that make their home in the forest, you can listen to the songs of the Japanese bush warbler, the Japanese tit, and a variety of other songbirds. Let nature's music guide your exploration of the forest.
Of course, every person who visits the forest is on the lookout for the honorary mascot of the wetlands—the red-clawed crab (akategani). These unusual, bright crustaceans make their home in the forest rather than on the coast or riverside. They aren't the only shelled species of Koajiro though, as there are more than sixty types of crabs that can be seen. Will you be lucky enough to see the bright red-pink claws of this shy fellow? When visiting Koajiro Forest, it's advised to wear proper attire. Long-sleeved shirts, long trousers, and suitable walking shoes will ensure that you have the best experience while trekking through the forest and surrounding land.
Essential Information
Hours

7am–6pm (closes at 5pm from Oct. to Mar.)

In order to prevent the spread of coronavirus (COVID-19), various facilities may change their operating days or hours.

Suggested duration

1h

Closed
Open throughout the year
Costs

Free

Facilities
Online Reviews
TripAdvisor